Scrumptious Rice with Chicken and Veggies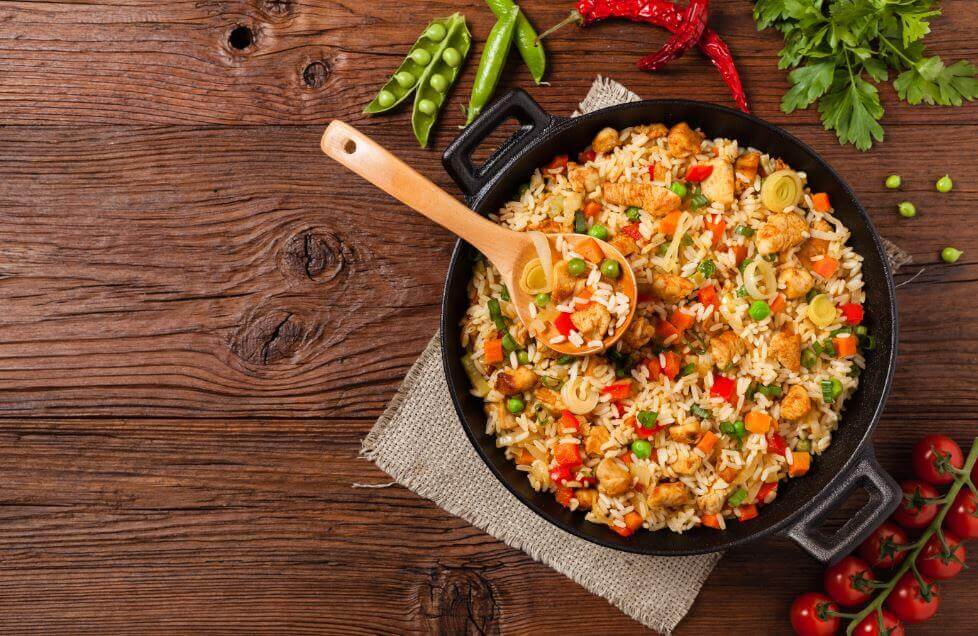 This delicious rice with chicken and veggies recipe is a perfect example of how to make a complete, tasty meal as part of a healthy diet. 
This rice with chicken and veggies dish brings together several foods recommended for a healthy, balanced diet. It's perfect for anytime, and it's very easy to make. It's a very common meal in Spain and Latin America, each family usually customizing it to their own tastes. Plus, it goes well with both meat and vegetable protein. The recipe serves up to 3 or 4 people.
Rice with chicken and veggies: ingredients
2 tomatoes (80 g)
Olive oil
1 onion (60 g)
Salt and black pepper
1 cup of rice (240 g)
2 garlic cloves (6 g)
3 chicken breasts or thighs (300 g)
1 cup of peas (150 g)
5 saffron threads (1 g)
1/2 green or red pepper (40 g)
1 cube of chicken broth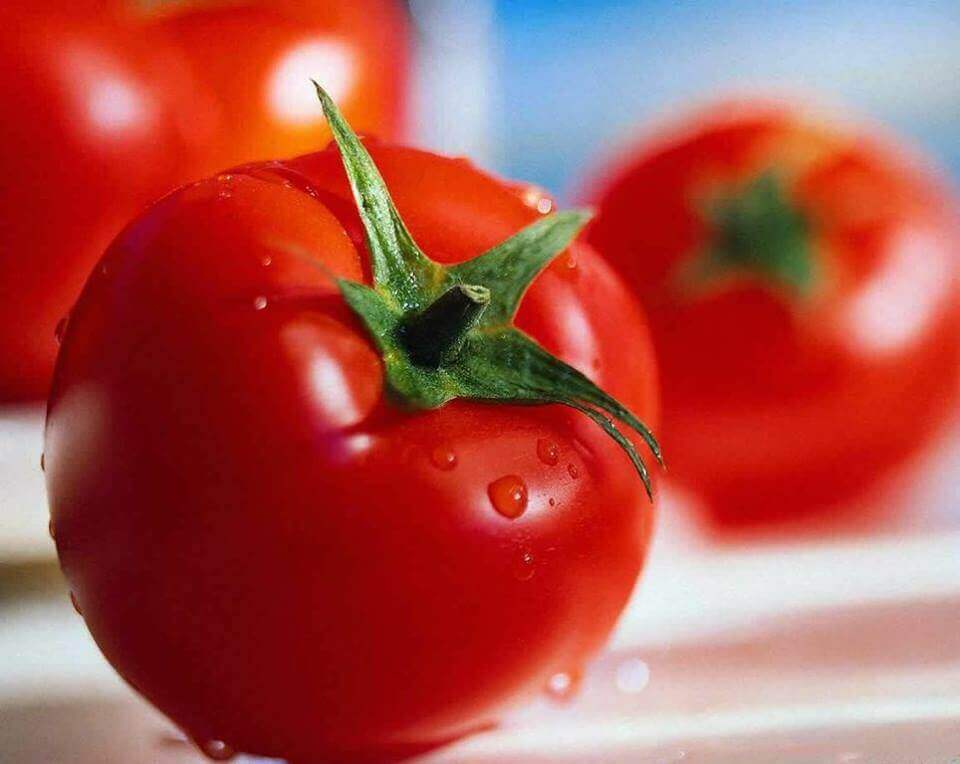 Instructions
First, heat some oil on medium heat in a fairly wide frying pan.
Meanwhile, dice the onion, pepper, and garlic, then add them to the pan.
Once slightly softened, add the salt and pepper (to taste) and stir for 5 minutes.
The veggies are ready when they're soft enough to cut with a wooden spoon without much effort.
Now cut the chicken breasts into small cubes or strips and add them to the veggies. Increase the heat, but not to the highest heat. Cook, stirring, for 5 minutes or until the chicken gets some color, but not all the way.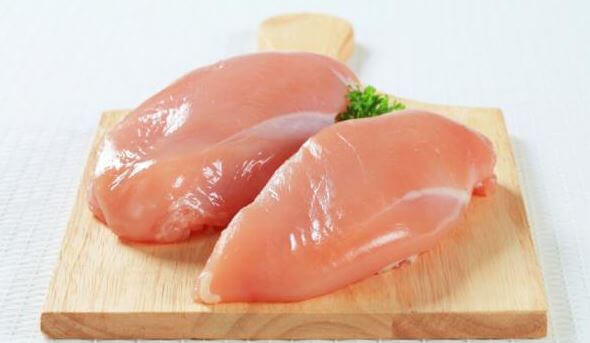 Peel the tomatoes and chop to the size of the other vegetables and add them to the chicken. Cook and stir for another 5 minutes.
In another pan, boil the water and then add the rice along with the chicken broth cube.
Let simmer for a few minutes, but don't let the rice get too soft. Four or five minutes should be enough.
Strain the rice and add it to the chicken and veggies. Stir well.
Add the saffron for color and flavor. If you don't have saffron, turmeric can give it the color, though the flavor won't be quite the same.
Next, add the peas along with the salt and pepper. The broth will be very flavorful at this point, and as the rice cooks it will get absorbed. So don't be too stingy with the salt.
Keep stirring until the chicken and rice are completely cooked. For more flavor, you can add a bit of the cooking water from the rice and then let it cook until it gets the consistency you like.
Remove from heat. Cover with a clean cloth and let it sit for 5 minutes. This will ensure that the rice gets a nice flavor and is al dente.
Serve and enjoy!