Rosemary Oil for Smooth and Radiant Hair
Rosemary oil fortifies the hair follicle and prevents hair loss. Since it's a pretty powerful extract we recommend mixing it with a secondary oil before application.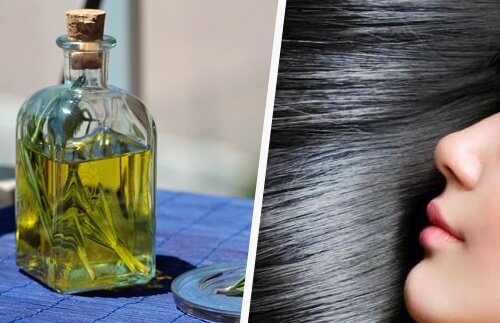 To really make your dark hair shine, there's no need to spend massive amounts of money on chemical treatments that in the long-term can damage hair and scalp. One of the best, low cost alternatives to keep your hair healthy and shiny as well as delay the appearance of gray hair is rosemary oil.
Rosemary has been used for hundreds of years in food and as a medicinal herb. And in addition to being a powerhouse in medicinal use, rosemary oil has many uses in beauty, as it helps keep hair healthy, shiny, full columned and dark.
How does rosemary oil work on hair?
Hailing from the Mediterranean, rosemary is a bushy herb known for its antiseptic and revitalizing properties which stimulates hair follicles fighting off hair loss and promoting growth. Rosemary also stimulates the circulatory system meaning that it will make your hair look full and healthy. Rosemary is also a natural darkener, making it perfect for those with brunette or black hair, or those who are experiencing the appearance of gray hair.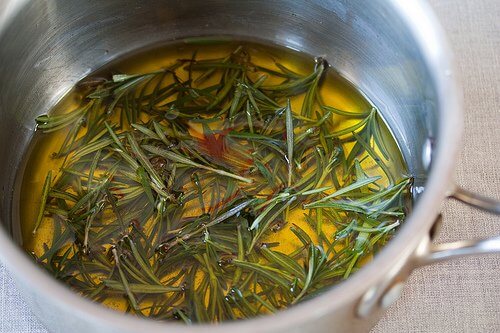 Traditional uses for rosemary in hair is in the form of an essential oil or infusion; both methods have distinct applications and can be used in a variety of ways to treat hair.
Using rosemary oil for hair care
Experts recommend using rosemary oil in conjunction with a second essential oil, such as salmon oil, olive oil or coconut oil. This is recommended because rosemary oil is extremely strong and may induce side affects if applied directly to the hair. You may also add rosemary oil to your shampoo bottle or condition so that you get a gentle application each time you wash.
If you've chosen to mix the rosemary oil with a second oil then you should apply the mixture to both the hair and scalp, massaging gently in circles and let stand for 20 minutes. A cool rinse will leave your hair shiny and brilliant.
To prevent hair loss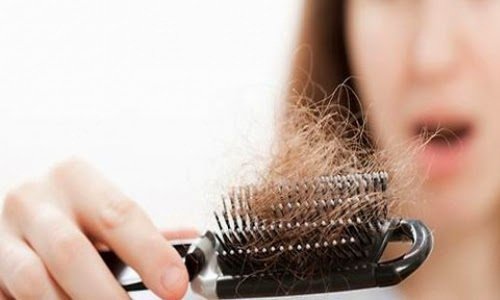 Working to stimulate hair follicles and prevent premature hair loss, rosemary oil makes a great addition to your healthy hair care routine. The following suggested treatment combines all of the best properties of rosemary to fight premature hair loss and ensure you're hair and scalp stay strong and healthy.
Ingredients:
5 drops of rosemary oil
2 sprigs of dried rosemary leaves
1/4 cup of olive oil
Preparation:
Heat up the olive oil over a low heat and transfer to a secondary container to cool, preferably glass. Add the rosemary oil and dried springs.  Place in a corner to cool. Apply mixture to hair and scalp then hair wrap in a hot towel. Leave the application on for 30 minutes and rinse with cool water.
Darken and soften hair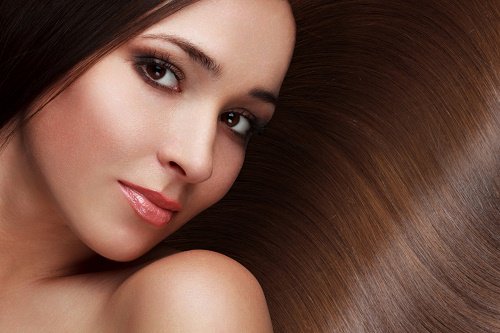 If you're blonde you'll want to thank twice before trying this treatment to soften you hair as rosemary will deepen your tones. Rosemary oil is an ideal darkener for brunettes or those with dark hair, bringing out the major tones of your color and hiding gray hair.
Ingredients:
1/2 liter of water
10 drops of rosemary essential oil
4 tablespoons of the prepared rosemary oil
Preparation:
In a pot begin to boil the water. Once boiling add the rosemary oil and drops of essential oil. Bring the heat to a low seating and let steep for another two minutes. Remove from heat and let cool. Strain the mixture once cool. Rinse your hair with the mixture (make sure to make it the last rinse of your shower). Comb out hair and let dry naturally. Use for five days and let your hair rest for two.
Things to be aware of:
Do not use rosemary oil if you are pregnant or nursing; it is not recommended for those suffering from epilepsy. Consult with a doctor prior to using rosemary in your beauty regiment.
Because this is a home-based remedy you can expect results to take some time, which means being faithful to an application routine.