Relieve Pink Eye with 5 Natural Remedies
In addition to reducing inflammation from the pink eye, marigold can also keep bacteria from growing and speed up recovery.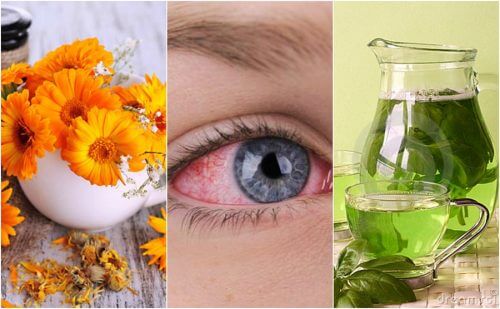 Pink eye, or conjunctivitis, is caused by inflammation in the outermost layer of the white of your eye, the mucous membrane that covers your eyes and keeps them lubricated.
It is made up of small blood vessels that tend to get irritated when exposed to microorganisms, particles in the air, and harmful substances from chemical products.
This leads to a noticeable reddening of the eyes, almost always accompanied by a burning feeling, itching, and trouble seeing.
While it's not serious and goes away after a few days, it's best to pay it some attention in order to prevent complications.
Luckily there are natural ways to help with the symptoms and speed up recovery.
Below we'd like to share with you 5 good options to keep in mind if you have pink eye.
1. Fennel seed tea for pink eye treatment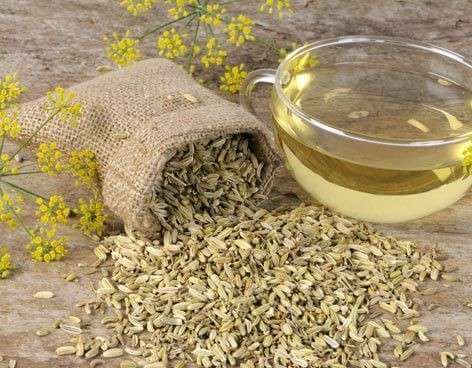 The anti-inflammatory compounds and antioxidants in fennel seeds have the ability to reduce irritation, helping give you relief from the dryness and burning.
Ingredients
1 cup of water (250 ml)
1 tablespoon of fennel seeds (10 g)
Preparation
Boil a cup of water and add the fennel seeds.
Chill in the refrigerator for a few hours.
After this time, strain and apply.
How to use
Use the tea as an eye wash 2 or 3 times a day.
"Take a look at this too: Using Natural Coconut Oil Cream to Rejuvenate Your Eye Contours"
2. Marigold tea
Marigold is a plant with antibacterial and anti-inflammatory properties that can help treat inflamed, dry eyes.
Used externally, it is a good option for pink eye, as it reduces inflammation and prevents excessive bacterial growth.
Ingredients
1 tablespoon of marigold flowers (10 g)
1 cup of water (250 ml)
Preparation
Add the marigold flowers to a cup of boiling water and let steep for 20 minutes.
How to use
Dip a few cotton balls in the tea and apply them as compresses to your eyes.
Let sit 10 minutes and repeat twice a day.
3. Raw potato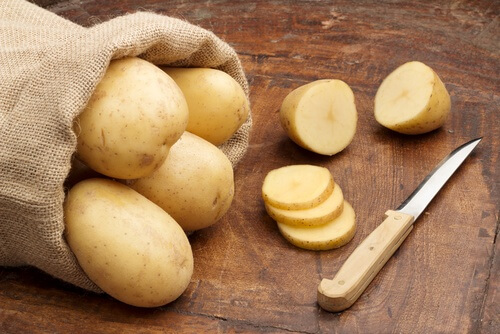 The water and antioxidants in potato juice works to reduce inflammation and eye pain.
It's the perfect remedy for pink eye, since it also helps with redness and itching.
Ingredients
Preparation
Peel the potato, wash it with plenty of water, and cut into several slices.
Refrigerate for 2 or 3 hours, until nice and cold.
How to use
Place the potato slices on your eyes, and when they reach room temperature, replace them.
Apply them for 10 to 15 minutes once a day.
4. Green tea
Green tea contains antioxidants that help protect your eyes from the negative effects of chemicals, the sun, and bacteria.
Applying it in compress form will improve circulation in the area while relieving the irritation that pink eye causes due to the infection.
Ingredients
1 cup of water (250 ml)
2 tablespoons of green tea (20 g)
Preparation
Heat a cup of water, and once boiling add the green tea.
Let steep in the refrigerator until nice and cold.
How to use
Dip a few cotton balls into the liquid and apply them to your eyelids.
Let sit 10 minutes and repeat 2 or 3 times a day.
"We recommend reading: Why Is Your Vision Blurry?"
5. Applesauce
Warm applesauce helps with inflammation while also improving circulation and helping lubricate the eye.
Using it for pink eye will reduce redness and the burning sensation.
Ingredients
1 apple
Water (as needed)
Preparation
Cut the apple into several pieces and boil in plenty of water.
Once soft, remove them from the water and mash them with a fork until a thick applesauce is formed.
Let child for 15 to 20 minutes until just warm.
How to use
Put the applesauce on a clean cloth and apply as a dressing to your closed eyes.
Let sit 10 minutes and use twice a day.
Pick any of the above remedies and find relief from the symptoms of pink eye before it gets worse.
Remember to avoid contact with possibly contaminated items such as makeup, since it can be contagious.