How to Reduce Wrinkles with Rose Water
Thanks to its of nutritional content, aloe vera, in combination with other ingredients, can be perfect for reducing and preventing wrinkles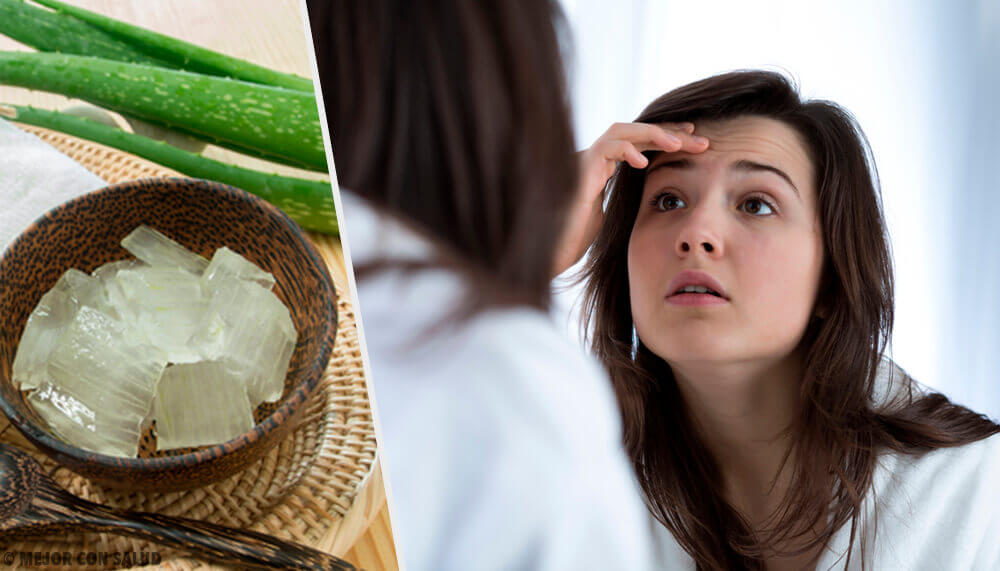 Would you like to reduce wrinkles naturally but really efficiently? In that case, you should know that aloe vera can reverse the signs of the aging with just a few applications.
When you consume aloe vera gel, you stimulate the production of collagen in your skin. This will make it look more healthy and elastic, two characteristics that are lost with the passage of time.
You should also know that the more collagen there is in your skin, fewer wrinkles will appear.
Aloe vera contains 18 amino acids, vitamin B1, B3, B6 and C, which fight the free radicals that cause wrinkles. Try the following recipes to reduce wrinkles and forget about the problem.
1. Aloe vera mask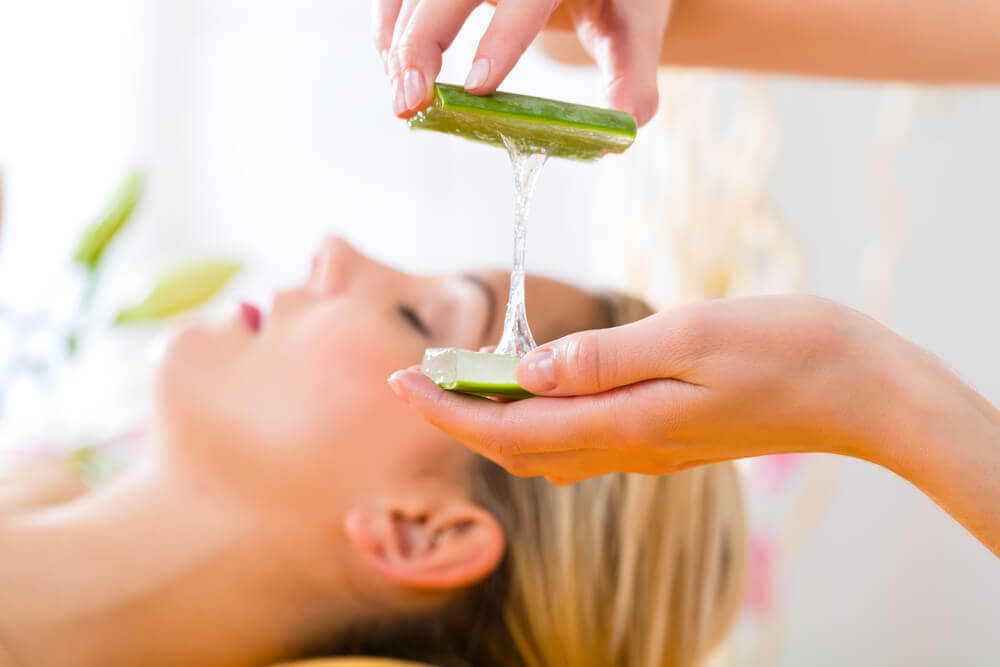 Regularly exfoliating your skin helps eliminate toxic elements that accumulate from the environment and stimulates the creation of new cells.
Sugar is a very soft ingredient so the first mask for reducing wrinkles is perfect for all skin types. Olive oil and aloe vera gel moisturize and regenerate the skin.
Ingredients
1 tbsp. of aloe vera (15 g)
1 tbsp. of extra virgin olive oil (16 g)
¼ cup of brown sugar (50 g)
Preparation
Mix the ingredients and gently massage them over your face in a circular fashion.
After 5 minutes of massaging, rinse with fresh water and pat dry.
This exfoliant promotes the blood circulation in your face, so it will leave you more relaxed.
Apply this mask twice a week if you have a lot of wrinkles. Otherwise, a weekly exfoliation will be enough.
2. Aloe vera mask for reducing wrinkles and cleaning your face
Every night you should clean your face to make sure you keep it free of acne and impurities. Although you can use commercial cleaning masks, we recommend opting for this one.
The honey will hydrate and soften your skin, while milk helps eliminate blemishes.
Turmeric powder exfoliates and combats inflammation.
Rose water hydrates and soothes the skin.
Ingredients
1 tbsp. of aloe vera gel (15 g)
1 pinch of turmeric powder
one tbsp. of organic honey (25 g)
1 tbsp. of milk (15 ml)
1 tsp. of rose water (5 ml)
Preparation
Create a paste with all the ingredients and apply to your clean face.
Give a circular massage on the neck and face and rinse with fresh water.
3. Refreshing toner for sensitive skin with wrinkles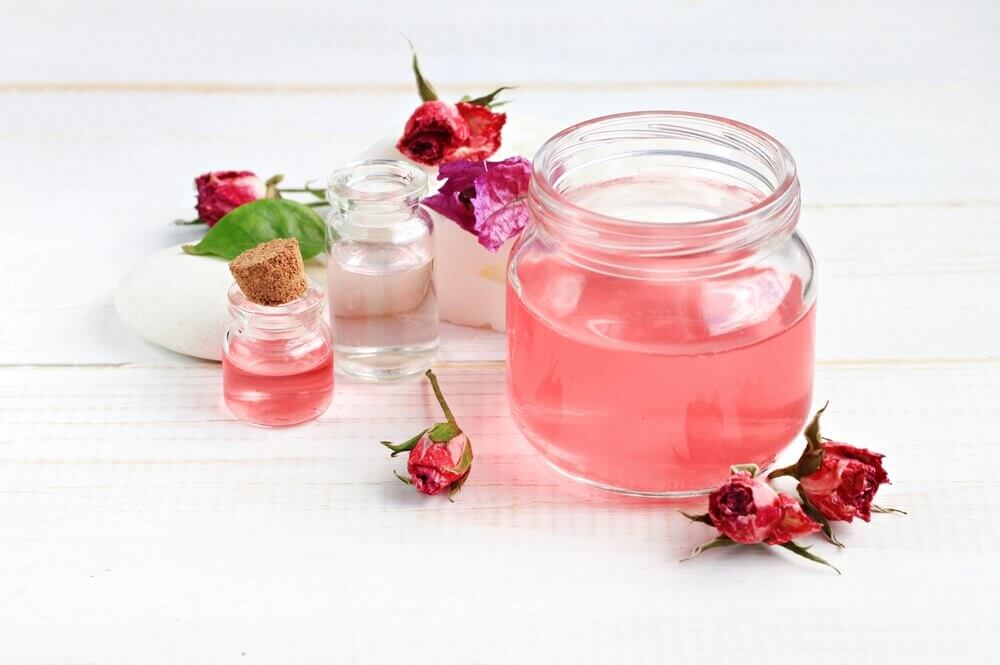 Another option for reducing wrinkles is this tonic. It's sensational because its ingredients are very neutral and suitable for sensitive skin.
You can also use it several times a day to refresh yourself. This way, your skin gets the necessary nutrients to reduce wrinkles constantly.
You should apply it at least once a day.
Ingredients
½ cup of aloe vera gel (100 g)
½ cup of rose water (125 ml)
1 capsule of vitamin E
Preparation
Put the aloe vera and rose water in a spray bottle.
Add the contents of the vitamin E capsule.
Shake well and carry with you in your bag.
The rose water gives this tonic a delicious aroma, however, you can add five drops of lavender or orange oil to change the scent.
4. Substitute Botox mask
Botox injections have become a definitive solution for reducing wrinkles, but there are several problems:
It's expensive. While there are more expensive procedures, the application of Botox is not free. Depending on where you do it, it could require a significant chunk of your salary or savings.
It's possible to suffer an allergic reaction. Botox is derived from a toxin, so some people experience adverse reactions.
It's not always safe. It's possible to find fake clinics that apply poor quality Botox or chemicals that are not Botox. The problem is that they can do great damage to the body.
To keep yourself safe, use the following mask. You'll avoid all the risks and you can prepare it with what you have at home.
Ingredients
1 tbsp. of aloe vera gel (15 g)
one egg yolk
1 tbsp. of extra virgin olive oil (16 g)
Preparation
Combine the three ingredients in a bowl and apply on your clean face.
Let stand for 20 minutes and rinse with warm water.
Apply this mask once a week.
5. Mask for fighting wrinkles and acne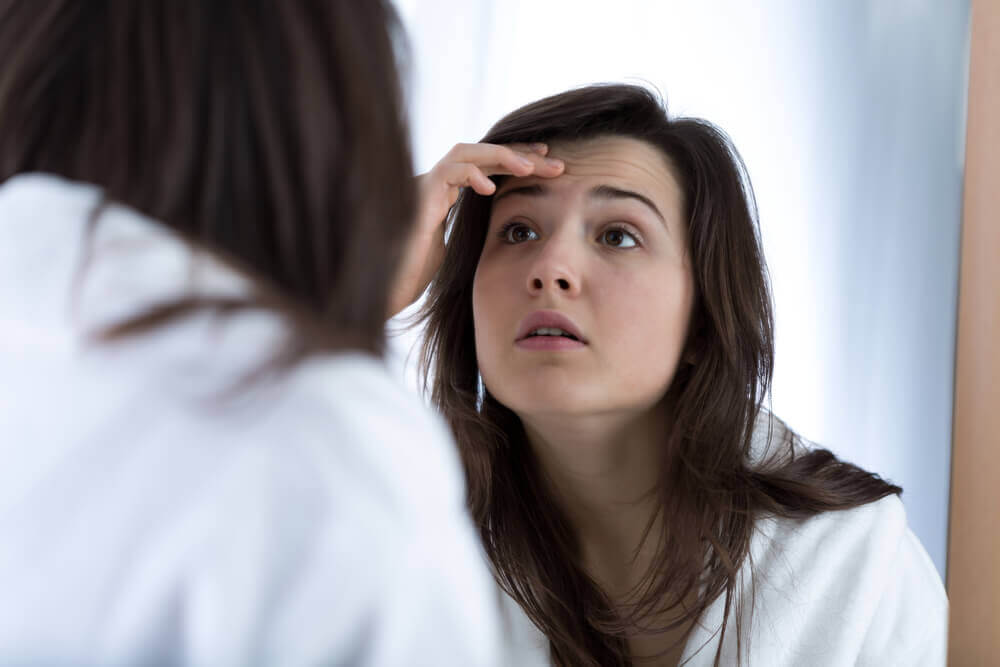 As well as reducing wrinkles, do you need something to get rid of acne? Some women face these two problems at the same time, especially between the ages of 20 and 30.
The reason for having wrinkles and acne at the same time is usually poor hygiene and excess makeup. If this is your case, apply this mask once a week
Ingredients
3 tbsps. of baking soda (27 g)
3 tbsps. of aloe vera gel (45 g)
Preparation
Combine the two ingredients and apply the resulting paste on your clean face.
Let stand for 25 minutes and rinse with warm water.