Reduce Crow's Feet with This Natural Night Cream
Crow's feet are fine lines that form at the corners of the eyes due to facial expressions, aging, and sun exposure. Tired of these tiny wrinkles? Try this natural night cream!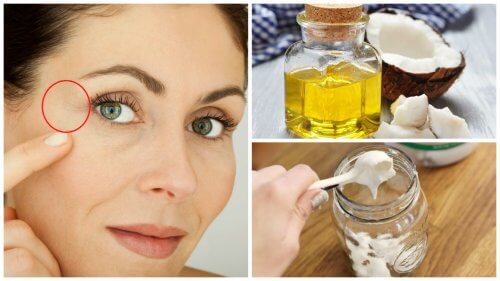 To prevent or reduce the appearance of crow's feet, it's essential to use sun protection as well as creams containing skin-renewing ingredients.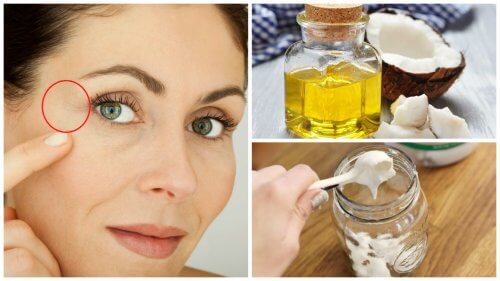 So-called crow's feet
are fine lines that form at the corners of the eyes
due to a wearing of the skin from constant facial expressions and a reduced level of collagen and elastin.
These show up as a natural part of the aging process, although they're also the result of sun exposure and the negative effects of free radicals.
It has even been proven that stress, poor nutrition, and certain habits like smoking or drinking have a lot to do with their premature appearance.
Luckily, there are many cosmetic products and treatments that use nutrients that protect the facial area and noticeably reduce wrinkles.
One of them is a night cream made of only 3 ingredients that, due to their special properties, repair delicate skin and help it look like new.
Next we'll tell you what it's like and how to make it in just a few simple steps.
Take notes!
A night cream to lessen crow's feet
This facial cream for nighttime is prepared with healthy ingredients including grapeseed oil, vitamin E capsules, and shea butter.
It is a 100% organic product that, unlike commercial options, doesn't cost much or have undesirable side effects.
It owes its main benefits to its high essential fatty acid content and antioxidants that, once absorbed, stimulate skin healing while increasing levels of collagen and elastin.
Using it daily undoes the damage caused by free radicals and tightens up loose skin along the way.
You may also enjoy: Natural remedies for sagging skin
The benefits of grapeseed oil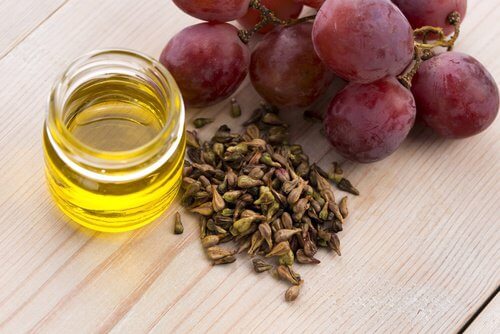 Grapeseed oil is a very popular product when it comes to skin care and rejuvenation. It has many excellent benefits:
It has a high concentration of linoleic acid, a natural substance that strengthens cell membranes to improve skin appearance.
Its antioxidants reduce cutaneous breakdown and premature wrinkles caused by cell damage.
It boasts an anti-inflammatory effect that helps reduce the size of under-eye bags as well as swollen eyelids.
The cream acts as a natural firming compound, ideal for keeping skin toned, firm, and blemish-free–including early wrinkles.
Applying it regularly to the facial area is also a great solution for unsightly spots and under-eye bags.
The enefits of vitamin E
Vitamin E, found in food as well as supplements, is a natural antioxidant that lessens the appearance of scars, spots, and fine lines. In addition:
Its regular use has a protecting effect against the harmful rays of the sun.
It minimizes the loss of collagen and elastin.
It acts as a rejuvenating agent
Vitamin E is highly recommended for lessening crow's feet and other signs of aging that tend to show up prematurely.
The benefits of shea butter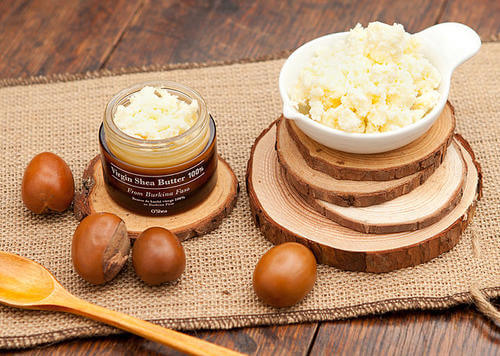 Shea butter is a vegetable fat with antioxidants and anti-inflammatory properties that has long been used in beauty products.
Some consider it the quintessential natural skin re-generator since it nourishes deep in the skin to avoid the early appearance of fine smile lines and blemishes.
It consists of softening and revitalizing agents that leave skin healthy, toned, and less likely to develop wrinkles.
Shea butter contains vitamin E, the antioxidant catechin, and linoleic acid, which together stimulate cell activity to bring about a renewed, young face.
Also see: Homemade creams to remove dark spots
Making the night cream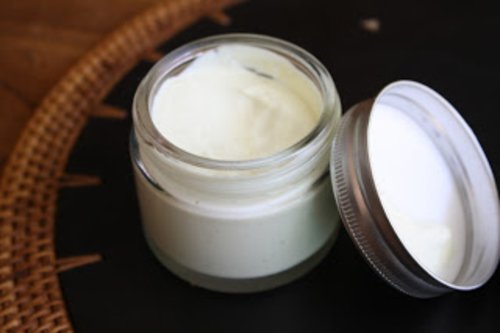 This night cream's secret to good results depends on using the highest quality ingredients, preferably organic.
Vitamin E, shea butter, and grapeseed oil can usually be obtained easily in drug stores and cosmetic boutiques.
Ingredients
5 1/2 tablespoons of shea butter (70 g)
2 capsules of vitamin E
2 tablespoons of grapeseed oil (30 g)
1 airtight glass container
Preparation
Melt the shea butter in double boiler. Once it is liquid, mix in the contents of the two vitamin E capsules and the grapeseed oil.
Remove from heat, let sit a few minutes, and before it solidifies, pour into the airtight glass container.
How to use
Take the necessary amount of cream and smooth onto the skin around your eyes before going to sleep.
Repeat every night, or a minimum of 3 times a week.
Keep in mind that results begin to show within several weeks of treatment and that the treatment must be accompanied by daily application of sun screen.