Purifying Infusion with Honey, Vinegar and Tea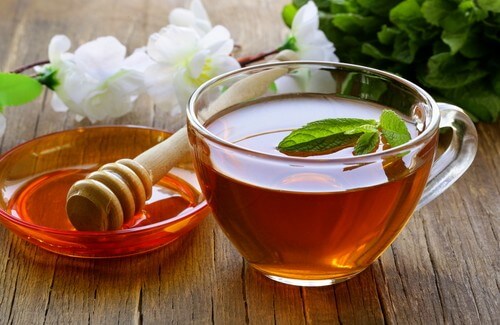 Tea, vinegar, and honey are the most recommended natural remedies, mostly due to their wonderful health benefits. Therefore, if we prepare an infusion that combines these three ingredients, we will be making a truly spectacular drink.
Honey's properties
Honey is highly recommended for the care and treatment of the skin.  It is used for curing wounds and burns, for example, thanks to its antiseptic and antimicrobial properties.  It is also a perfect astringent and softener, which is why it is frequently used to make masks.
Honey contains plenty of medicinal properties, among which, the following stand out:
Fights constipation
Helps control problems with insomnia, the flu
Helps with liver failure treatment
Controls migraines
Vinegar's properties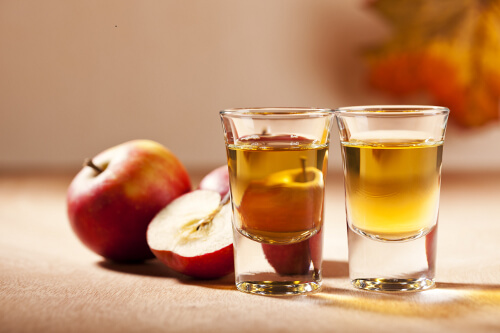 Vinegar comes highly recommended for its large amount of medicinal properties that can help control different problems.  Of these properties, let us point out:
Alleviates sinusitis symptoms
Reduces throat pain
Reduces acne breakouts
Fights allergies
Alleviates problems with gout and arthritis
Helps prevent muscular fatigue
Tea's properties
A large variety of teas exist, and each one possesses its own special properties, for example:
Green tea is recognized for its weight-loss properties
Black tea helps reduce the risk of suffering from cardiovascular problems
White tea contains intense anti-carcinogenic properties.
Honey, vinegar and tea: the miraculous infusion
Making an infusion with these three ingredients turns out spectacular, basically because of the benefits we can reap in such a simple and quick way.
The wonderful benefits of this infusion are:
Excellent detoxifier
Possesses antibiotic and astringent properties
Prevents bladder and kidney diseases
Prevents osteoporosis as well as other bone problems
Ends muscle pains and lack of energy
Prevents the effectiveness of dietary intoxicants and heartburn
Lowers blood pressure
Helps weight loss
A powerful anti-aging mixture
Provides very beneficial components for restoring hair and improving the look of skin
Helps strengthen the nails, making them look much stronger and healthier.
So, do you dare make this delicious and purifying infusion with honey, vinegar, and tea?