How to Make Homemade and Natural Detergent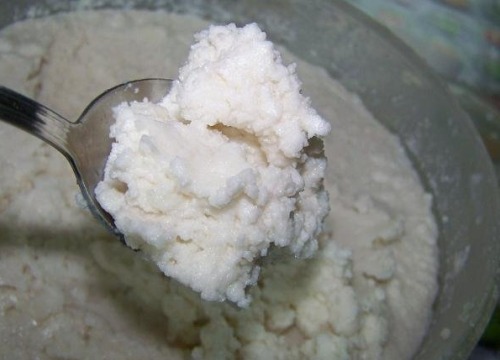 We already know how to make shampoos, masks, and a lot of other things, naturally and homemade.  However, more and more people are looking for ways to recover the tricks our grandmothers used, which worked just as well, if not better, than the methods we use today.  They are also much cheaper and organic.
In this article we are going to explain how to make your own natural detergent at home for washing clothes.  We are also going to share a few tricks for making a softener, fragrance of your choice, and a homemade stain remover.
Advantages of homemade natural detergent
Making your own natural products has a few advantages that we'd like to point out:
Affordable: detergents are not cheap and this recipe is prepared with very inexpensive ingredients.
Simple: It doesn't require specific knowledge to make, because the recipe is simple and the ingredients are very easily found.
Organic: it is important not to use too many product that damage the environment, and use only those that are necessary.
Anti-allergenic: this detergent doesn't contain aggressive substances, which is an advantage especially for people with sensitive skin, or babies.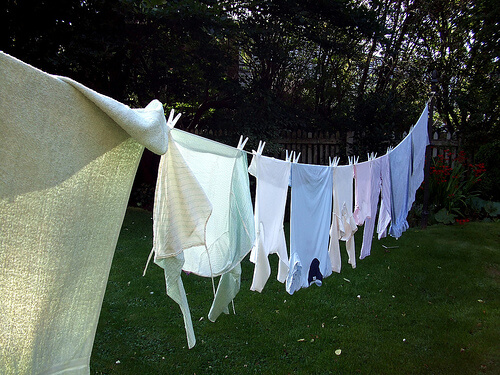 Natural Ingredients
In order to prepare this detergent, we are going to use natural ingredients that you already have at home, and you will notice how effective they are from the first wash.  Sodium bicarbonate is a natural product that acts as a deodorizer and disinfectant, it neutralizes the pH when your products are too acidic or too alkaline, and makes fabrics soft.
On the other hand, the soap that we're making the detergent with is a normal soap, which was in ancient times used to wash clothes by hand.  This soap cold be prepared with natural fats, coconut soap, glycerine soap, or Marseilles soap, etc.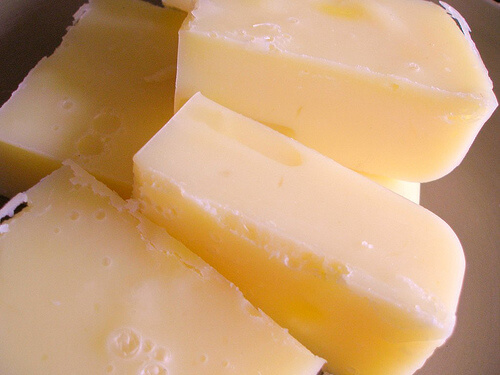 What do you need?
One or two soap bars for washing
2 cups of borax
2 cups sodium bicarbonate
Optional: lemon or lavender essential oil
Water
Utensils
One bucket
One medium pot
One wooden spoon
How is it prepared?
Grate the soap bar.  You will need approximately two cups worth.
Boil one liter of water in a pot and add the two cups of soap.  Allow to boil over low heat while stirring with a wooden spoon.
In another container, add the borax and baking soda.  Add the watter that was boiled with the already melted soap, and mix well using a wooen spoon.  Stir until everything is dissolved.
Then, if you like, add some sort of aromatic essential oil to fragrance your detergent.
Add 15 mL and stir once again.
Cover the pot.
Preserve in water bottles or empty detergent containers with labels that state the contents, for security purposes.  Shake well before each use to mix the ingredients.
And the softener?
The most natural, inexpensive, and effective method of substituting commercial softener, is to use vinegar.  This helps clean clothes, to soften fabrics and to help prevent fuzz and static electricity.  Additionally, vinegar softens overly hard water, that has too much lime.  Lastly, vinegar has another great advantage: it helps clean the tubes and hoses in the washer from dirt, soap, lime, and mildew residues.  In order to get a specific aroma, you could also use one of these essential oils:
Citrus (lemon, orange, mandarin): this helps deep clean, eliminates oil remains and gives clothing a delicious aroma.
Lavender: an excellent cleansing aroma that helps disinfect and also has relaxing and softening properties.
Tea Tree: excellent for eliminating fungi.
Eucalyptus: this oil has a very refreshing aroma and also helps eliminate germs.
If you don't have any essential oils, you could also add the juice from half a lemon to the vinegar.
For the toughest stains
Before washing stained clothing, apply a bit of sodium bicarbonate and vinegar to it, and rub the stain well with a brush.
Photos courtesy of chayirygirl and Jess.