Prepare a Delicious Sesame Chicken Recipe at Home
Although you could use other parts, the best option to prepare sesame chicken is to take advantage of the breasts. This way, the recipe is extra juicy.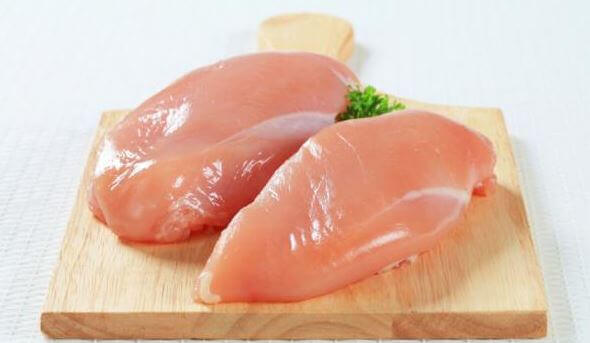 If you want to prepare a different meal, but you don't know what to do, or everything just bores you, do not worry. How does making a really delicious sesame chicken recipe sound? This dish is perfect to accompany with other delicious dishes.
To learn about sesame chicken, and why it would be ideal for you to cook it at home, we have to put in contrast the virtues of homemade preparations and those of fast foods.
The alternative that we propose today is based on the Chinese recipe for this type of meat. As you know, almost all recipes have an origin, and chicken with sesame seeds would not be the exception. Of course, the variants that you can find anywhere are also valid.
In the end, what counts in the kitchen is to be innovative and attentive to taste.
So, if you're already at home, you have time, you feel energized and you have the disposition, why do you not dare and try to make this delicious preparation? It will not take you long nor will you have to be calling everyone to ask what needs to be done.
It's a matter of you just following the indications we're about to show you and paying a little attention. However, as in MCS we really care about the quality of the food and what it implies for the body, it is also fair to tell you some peculiarities.
Chicken, being a dry meat with low fat, is ideal to consume. You only need to know which section to use and, depending on the type of cooking that the recipe needs, you will obtain more or less nutrients.
Now, what do you need to make chicken with sesame seeds at home? Very simple: chicken breasts. It is your main ingredient and with which you will do everything. At the time of cooking, you will use the sauteed or pan-fried method in conjunction with other ingredients.
Definitely a combination that, apart from the aroma and seasoning, gives you the best of being able to experience a bittersweet sensation in your palate.
All that is left is that you start with these steps.
Learn how to prepare a delicious chicken with sesame seeds at home
Before showing you everything you need to carry out this recipe, it is also appropriate just to recommend several companions with which you can serve the main dish.
Plantains are a wonderful example. There are so many ways to make plantains that it is simply your choice how. If you want to satisfy your hunger and at the same time give yourself pleasure, this option fits very well.
Similarly, white rice can be a great garnish. Either with some sautéed dressings, with a little achiote to give some color, or just with salt and garlic, this grain is a traditional accompaniment that fits any recipe.
Finally, do not forget that you can give some juiciness with some chicken sauce or a salad. The important thing is that you know that, in some way, the one you prefer, if you eat several food groups, you contribute quality to your food. Health and taste, are always a positive equation.
Ingredients
4 skinless chicken breasts (600 g)
1/2 cup of honey (167 g)
2 cups of water (500 ml)
½ cup of soy sauce (125 ml)
1 tablespoon ground ginger (15 g)
2 tablespoons cornstarch (30 g)
2 tablespoons with sesame seeds (30 g)
Preparation
First, wash and clean the chicken breasts very well.

Then, you should cut it into pieces and let them sit without adding any other ingredients.

Then, with a splash of olive oil, grease a pan and set the fire at medium level. Let it warm up a bit and wait.

Once the pan is hot enough, introduce the fillets of chicken breast and let them cook for 7 minutes.

Then, while the chicken is cooking, it is time to start with the preparation of the sauce.

You will need honey, soy sauce, water, cornstarch and ground ginger. What you should do is put them in a medium bowl and start mixing very well.

Do not leave any lumps. If necessary, and you notice that it has thickened too much, add a little water and keep stirring.

Next, you should add the mixture to the pan and let the sauce mix with the chicken. Leave to cook until you see that the chicken has absorbed much of the sauce (not all).

Finally, sprinkle the sesame seeds on the chicken and make sure they cover all sides.

Let cook 1 more minute and remove. Then, enjoy! Bon appetit!
It might interest you...