Plants that Help You Lose Weight
The effectiveness of these plants will be much greater if you combine them with a balanced diet, two liters of water daily, and regular physical activity.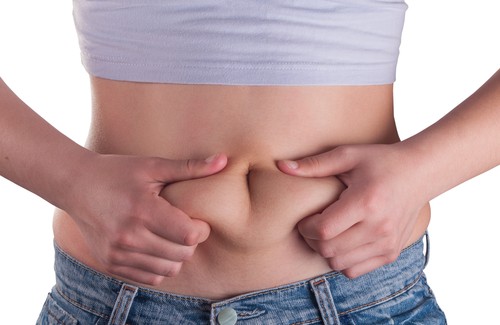 It is very common to want to have a certain figure and we often do everything people tell us to get it. What you may not know, however, is that there are some medicinal plants that are very effective at helping you to lose weight. They should of course be combined with a good exercise routine and a good diet. Here we are going to tell you a bit about these plants that will help you achieve your weight loss goal.
Ginseng
Ginseng is very well-known for its ability to raise energy levels and accelerate metabolism, which makes it extremely effective at helping you to lose weight. Not only that, but it helps improve resistance to insulin in people who suffer from obesity and diabetes, thus helping them to improve their health as well.
Black pepper
Black pepper is a great option for all those who are very determined to lose those extra pounds, as it contains a compound called piperine that gives it flavor and also prevents the formation of new fat cells. Another compound it contains is capsaicin, another slimming molecule; these two compounds combined can help you to burn those extra calories.
Dandelion
Dandelion is a plant that is not only edible but contains a lot of nutrients and among its many benefits is the ability to considerably slow down digestion so that you can feel fuller longer, not get hungry, and keep your weight steady or lose those last few extra pounds that you've been trying to get rid of.
It is also a great source of fiber, which in turn contributes to the correct functioning of the digestive system. The beta-carotenes, vitamins, and minerals that this marvelous plant contains are wonderful for purifying the liver and normalizing sugar and cholesterol levels in the blood.
Turmeric
Turmeric is a plant that is very well-known and highly recommended for weight loss. It is generally used as a spice. Its slimming effects comes from the curcumin that it contains, which helps prevent the formation of fat cells and therefore helps avoid weight gain.
Keep adding a bit of turmeric to all the foods that you prepare to give them a delightful flavor and also give yourself an extra bit of help losing those last few pounds.
Cardamom
Cardamom is an aromatic spice that has a sweet and spicy flavor. It has thermogenic properties, meaning that it helps to speed up metabolism and burn fat. Cardamom also has a lot of medicinal properties, one of the most well-known being its slimming effects.
Horsetail
Horsetail plants have a very strong diuretic effect, which is very useful when you are retaining weight thanks to the retention of liquids. It is also a detoxifier that helps to cleanse your system of any and all types of impurities.
Alfalfa
Alfalfa helps to control appetite, providing a sensation of satiety and alleviating digestive problems; it is also purifying.
Guaraná
Guarana is fortifying and stimulating, and the caffeine that it contains provokes the breakdown of fats and also increases metabolism at the cellular level. It is therefore a wonderful aid to those of us who are trying to lose weight.
Do keep in mind that the plants that we are recommending you to aid in your weight loss efforts will not provide you with the same results if not combined with a balanced diet, rich in fruits and vegetables, proper hydration, and some physical exercise, whether it be walking 20 minutes a day, riding your bike or going to the gym, or whatever else you may prefer. The important thing is that you do not expect these plants to do all the work – on their own they are not so effective.