The One Secret Ingredient that Fights Fat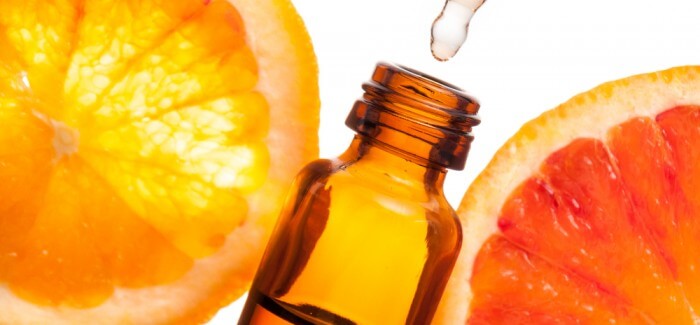 Did you know there's a "secret" ingredient that can help you fight fat quickly and naturally? And that miracle worker is… vitamin C! Check out this article to get to know all of its marvelous benefits.
We all know that consuming vitamin C every day can help you stay healthy, because it produces the collagen necessary to maintain clear and healthy skin, in addition to contributing to good ligament and bone health. Likewise, it's quite necessary for making sure that your immune system stays in perfect health, and because of its high content of antioxidants, it can also help protect your cells.
Citrus fruits, especially oranges, help your body burn fat
The majority of people don't know that vitamin C plays a very important role in adjusting the levels of body fat. Additionally, vitamin C is wonderful at regulating the levels of sugar in the blood. According to some studies, patients who consume one gram (or a thousand milligrams) of vitamin C a day over six weeks tend to see their levels of triglycerides, cholesterol, blood sugar, and insulin reduced. Similarly, a study done at Arizona State University showed that people who consume vitamin C as well as exercise can burn up to thirty percent more fat than people who simply exercised, and thus one of the best recommendations that we have for people who want to lose weight is to drink a glass or two of orange juice before starting your daily exercise routine.
Consuming fruits and vegetables keeps you healthy
Eating large amounts of fruits and vegetables, in addition to keeping you healthy, will also help you to burn larger amounts of fat, and if you make it a habit to eat them in the morning, they will be quicker and more effective since you will start your metabolism off early, which will allow you to spend more time burning your excess body fat. It's important to keep in mind that it's not just vitamin C, but also other types of nutrients that can help you reduce the absorption of fat and thus prevent it from accumulating in your abdomen, notably improving your physical appearance and contributing to good health.
Similarly, people who make it a habit to consume more than four servings of milk a day burn more calories and maintain a much lower body weight when compared to people who consume less than four servings of milk a day. Therefore, it's very important that you try to incorporate into your diet some yogurt, fresh cheese, or milk, along with increasing the amount of vitamin C-rich fruits and vegetables that you eat, such as spinach, kiwis, and citrus fruits. Similarly, don't forget about green tea, caffeine, soy and L-carnitine, since these are also strong fat-fighting foods.
Another important food that we shouldn't forget to mention is fish, since it can also reduce body fat, especially in the abdomen. Fish contains great levels of omega-3 fatty acids which can help improve your insulin levels, build muscles and reduce fat in the belly area. You ought to keep in mind that increasing muscle mass also increases your body's ability to burn fat.
All in all, the biggest recommendation that we have for you today is that if you want to reduce your weight or body fat, in addition to living a healthy life, you ought to also eat more fruits and vegetables rich in vitamin C, so you should also try to drink a lot of orange juice.