5 Nutritious Salads That Are Easy to Prepare
Salads can be very nutritious, but also very tasty. Proteins don't taste the same when they are in a salad that, in addition to providing numerous nutrients, also has a great taste.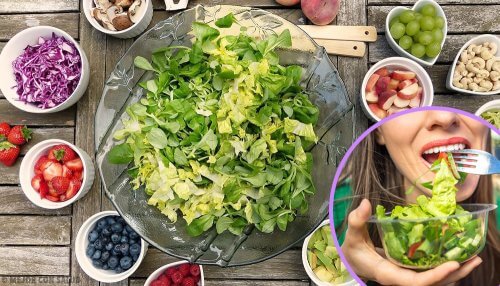 If you're trying to acquire better habits when it comes to food, start to include a daily nutritious salad. And, there's a great variety of very nutritious salads that are also very tasty. In this post, we'll show you some highly nutritious salads with endless amounts of health benefits.
Highly nutritious salads that are delicious and easy to prepare
Accompany and highlight the taste of your proteins with these highly nutritious salads. Once you accompany them with one of these tasty salads, they will never taste the same!
Today, we'll share five highly nutritious salad recipes that are both tasty and can be made in just a few minutes:
1. Mango salad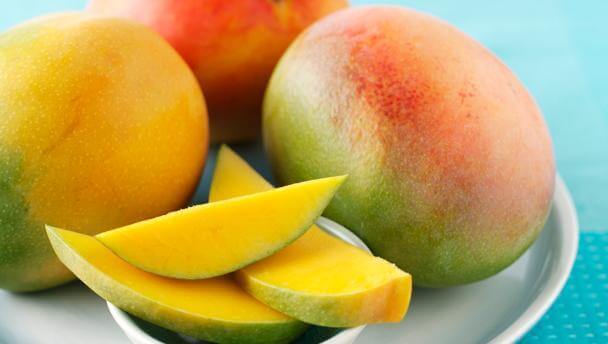 Mango is a fruit that is rich in magnesium, iron, calcium, potassium, vitamin B1, phosphorus, iodine and zinc, among other components.
It's useful for our body as it functions like an antioxidant and an anti-carcinogenic. Meanwhile, it also serves as a stimulant for the correct function of our immune system.
Ingredients:
1 lettuce head (150 g)
1/2 tablespoon of mayonnaise (15 g)
1/2 tablespoon of sugar (10 g)
1 tablespoon of milk cream (20 g)
A ripe mango (250 g)
A large onion (150 g)
1 tablespoon of vinegar (15 g)
Salt to taste
Preparation:
Cut the mango up into cubes.
Cut the onion and lettuce julienne style.
Mix the sugar, salt, vinegar, mayonnaise and milk cream in a container until you have a delicious vinaigrette.
2. Carrot and lettuce salad
Carrots provide our body with important minerals like sodium, chlorine and iodine. 
This tasty salad is high in nutrients and is recommended for treating digestive conditions, the flu, stress, lack of appetite and anemia.
Ingredients:
2 carrots (120 g)
1 red apple (200 g)
A head of lettuce (150 g)
1 greek yogurt (120 gr)
A purple onion (150 g)
1 tablespoon of vinegar (15 g)
1/2 tablespoon of sugar (9 g)
1 pinch of salt
1/2 tablespoon of mustard (15 gr)
Preparation:
First, cut the carrot and onion julienne style.
Then, cut the apple into small cubes and the lettuce into pieces.
Mix the yogurt with the mustard, add the vinegar and sugar.
Pour all of the ingredients into a bowl and pour the dressing over it.
Add salt to taste.
3. Sweet corn salad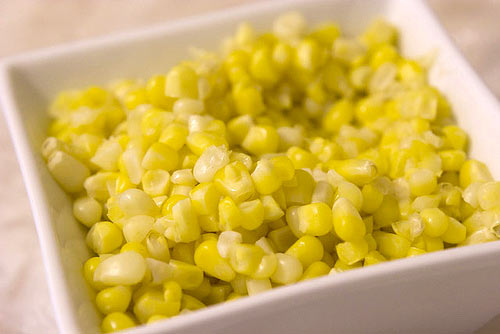 Corn is ideal for helping your body's metabolism. It's an important source of antioxidants and promotes the correct function of the nervous system.
Plus, it's a vegetable that's rich in minerals like zinc, magnesium, iron and phosphorus. This makes it an ideal food for preventing anemia and for improving cardiac health.
Ingredients:
1 head of lettuce (150 g)
A can of sweet corn (220 g)
1 green apple (200 g)
1 tablespoon of parmesan cheese (35 g)
A small, ripe mango (200 g)
1 tablespoon of honey (21 g)
Preparation:
Cut up the lettuce.
Take the skin off the mango and apple.
Then, cut the fruit into small cubes.
Pour the fruit, lettuce and corn into a bowl.
Spread the honey over the mixture.
Serve and then add the parmesan cheese.
4. Bittersweet lettuce salad
This salad is ideal for those looking to lose weight.  Also, it offers an endless amount of nutritional benefits thanks to its contents of vitamins A, B, C and E.
By possessing minerals like sodium, iron and magnesium, it helps to protect the liver, digestive system and the intestinal tract. 
Plus, it helps to fight liquid retention, cystitis and hypertension since it's an excellent diuretic.
Ingredients:
1 small head of lettuce (150 g)
1 carrot (75 g)
1/2 pineapple (150 g)
1 lemon (200 g)
3 tablespoons of mayonnaise (90 g)
Salt and pepper to taste
Preparation:
Grate the carrot and cut the lettuce into long strips.
Cut the pineapple into small pieces.
Put everything into a bowl.
Make the dressing by mixing in the mayonnaise and the lemon juice.
Add salt and pepper.
Stir.
Add the dressing when serving it.
This delicious bittersweet salad is ideal for accompanying fried fish or grilled chicken.
5. Green apple salad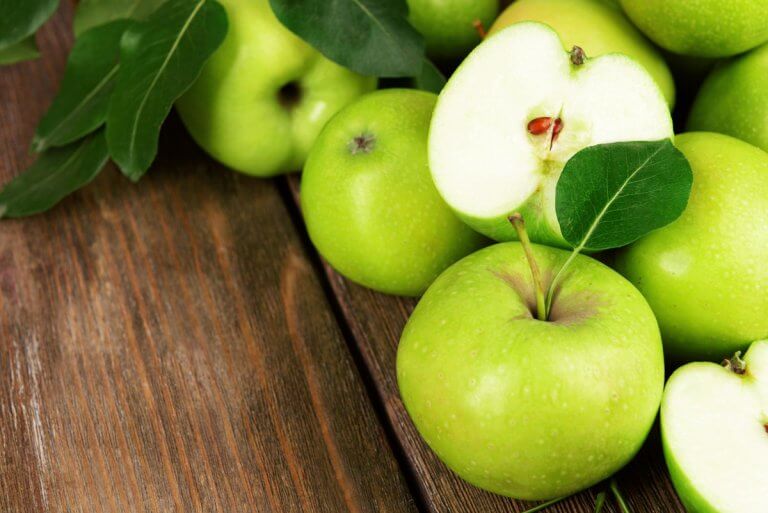 This fruit, in addition to being delicious, offers a large amount of health benefits.
Consuming it reduces your rsik of suffering from cardiac diseases, while also functioning as an-anti allergen and anti-inflammatory agent.
Green apples are a source of calcium, magnesium, potassium, zinc and fiber. That makes them ideal for regulating intestinal movements.
Also, they contain excellent antioxidants, help to decrease high cholesterol and simulats the regulation of your heart beat.
Ingredients:
Lettuce (150 g)
1 green apple (200 g)
1 carrot (75 g)
Milk cream (200 g)
2 tablespoons of mayonnaise (60 g)
Preparation:
Wash the lettuce well.
Then, cut it into thin strips.
Grate the carrot.
Cut the green apple into cubes.
Add everything to a bowl.
Add the milk cream and mayonnaise.
Enjoy a highly delicious and nutritious salad!