This New Capsule Can Treat Multiple Illnesses for Months with Only One Dose
 A new capsule has been designed that can help treat multiple illnesses for months. Because it's bigger than the opening of the stomach into the intestines, this capsule won't pass through with other waste but will stay in the stomach, releasing medication gradually. Learn more!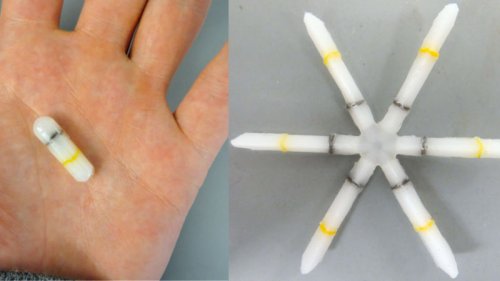 Imagine for a minute that with just one capsule you could treat your cholesterol, hypertension, anemia, or numbness for fifteen days straight.
It seems amazing, and even more so when we think about this tiny, complex piece of medication treating people with chronic illnesses who have been forced to take several pills every day for a long time.
Imagine just one dose treating multiple issues for a certain period of time...
Actually, it's already happened!
Two prestigious medical centers discovered a solution: Brigham and Women's Hospital in Boston and MIT in Cambridge.
However, the scientists had a different objective in mind: finding a new treatment for malaria. They were looking for a way to administer the medication in just one dose. Now, they've not only achieved that, but also opened the door to new possibilities in medicine and the treatment of chronic disease.
Read on to find out more!
An "all-purpose" capsule
Everyone who has a chronic illness like arthritis knows that they have to take their pill daily for it to work.
If you forget a day or take it one day and not the next day, it loses its effect. "Treatment adherence," is lost.
This is a common problem with older adults, for example. If they don't have someone organizing their medication and giving each dose to them, they may forget.
So how could science help?
A transforming pill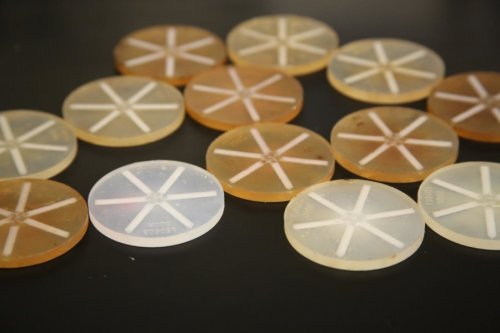 The study was published in MIT's journal. At first, those responsible for the research, led by Dr. Giovanni Traverso, were looking for a new way to treat malaria.
This ever-present disease in third world countries requires several doses to work properly. This means economic expenses and huge problems when it comes to management.
The scientists designed an "all-purpose" capsule that unfurls almost like a little robot once inside the stomach.
It grows in size. That way, it doesn't leave the stomach and move to the small intestine. There, it might interfere with nutrient absorption or the elimination of waste.
This capsule, once in the stomach, expands to a width of 4 centimeters in the shape of a star. Then, it stays there for the maximum possible length of time. Later, it breaks down and disappears.
The capsule contains ivermectin. This is a kind of anti-parasite that works with other polymers to do something amazing: release medication gradually.
A great future ahead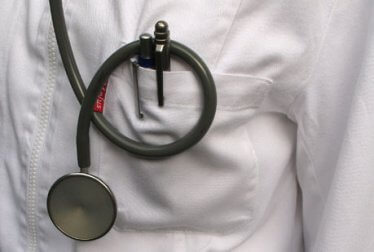 As of today, this capsule with will treat malaria as well as a wide variety of tropical diseases, including those transmitted by mosquitoes.
For the moment, those in charge of the study indicate that once the patient ingests the capsule, they will receive treatment for a period of 15 days.
The goal is to extend this to 3 months.
After such positive results in the main objective of the research, other kinds of medications will be made to address some of the most common chronic conditions. These includes cholesterol, hypertension, chronic pain…
Learn about: A New Molecule Created to Treat Ovarian and Pancreatic Cancer
Considering a future where just one pill will treat your conditions for at least 3 months will certainly change some things:
Pharmaceutical spending will go down. (Let's hope this information won't be a problem for the industry).
Patients will receive more efficient treatment without having to be careful of their doses.
We'll get a new approach to treating infections, and even psychological issues.
Let's hope that we'll see these advances soon. Be on the lookout!