Naturally Reduce Stress with These 5 Home Remedies
Certain ingredients will help you strengthen your nervous system and naturally reduce stress and anxiety without having to resort to chemical products. Learn about them in this article!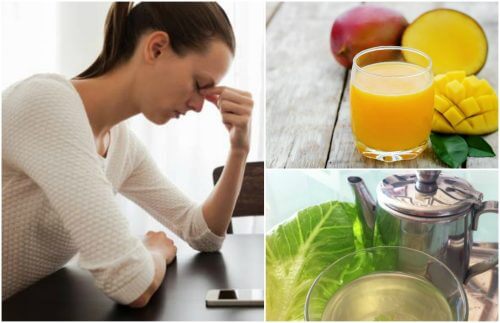 Stress has become one of the greatest illnesses of our time, not just because it affects the moods of those who suffer from it, but because it interferes with many aspects associated with mental and physical health.
The onset of stress can be attributed to a fast-pasted lifestyle that's overloaded with obligations. However, it could also be due to diseases or specific situations.
Basically, stress is a nervous system response that manifests itself by clear changes in mood. It's almost always associated with irritability and depression.
Many cases of stress can also trigger physical responses, including muscle aches, headaches, and a powerful feeling of fatigue.
Fortunately, you can control your symptoms naturally using relaxation therapies and certain home remedies that will promote feelings of well-being.
In today's article, we want to share five good choices with you so you won't hesitate to prepare one when you feel the onset of stress.
1. Avocado smoothie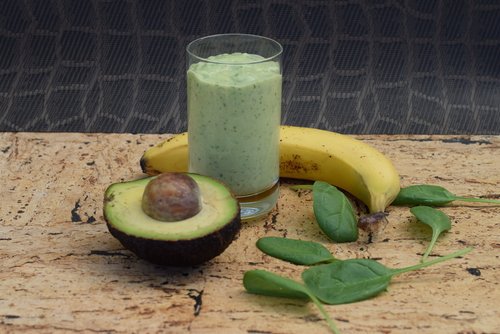 Avocados are a highly nutritious food. After all, they contain
essential fatty acids, amino acids, vitamins, and minerals that all help fulfill your body's daily nutritional requirements.
The properties of avocado are very helpful in controlling stress. They do this by increasing your energy levels and improving brain activity that regulates your mood.
Nutrients like omega-3 fatty acids, vitamin E, and potassium work together to stimulate the secretion of serotonin, known as the happiness hormone.
Ingredients
1 ripe avocado
A banana
1 tablespoon of flaxseed (10 g)
1 cup of water (200 ml)
Preparation
Blend one pitted avocado with the banana, flaxseed, and water.
Once you obtain a creamy, homogeneous beverage, serve immediately.
Mode of consumption
Drink a cup of this avocado smoothie as part of your breakfast.
Try making it any time you feel stress or anxiety.
Do you want to know more? See: 6 cosmetic uses for avocado



2. Rosemary tea
Rosemary is an herb that is used to regulate nervous system activity and control stress and anxiety.
It has anti-inflammatory and antioxidant properties that help fight the negative effects of free radicals on the body's cells and tissues.
Ingredients
1 cup of water (250 ml)
1 tablespoon of dried rosemary (10 g)
Preparation
First, bring a cup of water to boil and add the dried rosemary.
Then, remove from heat and let it steep for two to three minutes.
Strain off the liquid.
Mode of consumption
Drink two cups of rosemary tea a day.
3. Mango juice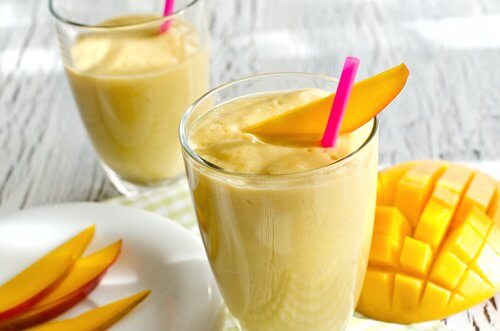 Mangoes are rich in vitamin B6 and
tryptophan
,
two nutrients that help strengthen the nervous system and avoid situations of stress and depression.
The concentration of antioxidants and natural fiber in this fruit promotes your body's well being and the elimination of toxins.
Ingredients
A ripe mango
1 cup of water (200 ml)
1 tablespoon of honey (25 g, optional)
Preparation
First, add the mango pulp to the blender along with the cup of water. Then, blend until smooth.
If you want a sweeter beverage, add a tablespoon of honey.
Mode of consumption
Drink two cups of mango juice a day.
Take this at the first sign of stress.
4. Lettuce tea
Known for its diuretic and cleansing properties, lettuce tea is a low-calorie beverage that's become popular around the world.
It contains vitamins A, C, and E, along with folic acid and antioxidants, which are all key in preventing and controlling stress.
Ingredients
5 fresh lettuce leaves
3 cups of water (750 ml)
Preparation
First, lace the lettuce leaves and the water in a pot and bring it to boil over medium heat for five minutes.
After this time, allow it to cool to a tolerable temperature.
Mode of consumption
Drink three cups of lettuce tea throughout the day.
Consume the first cup on an empty stomach or at the earliest signs of stress.
Visit this article: 6 vitamins that reduce inflammation
5. Tangerine tea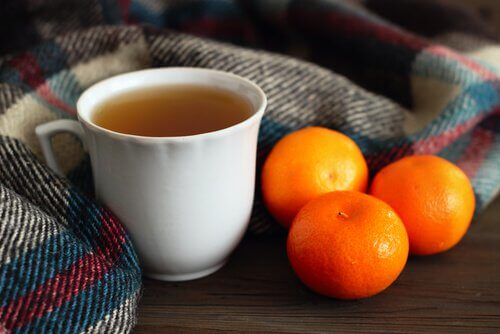 Tangerine tea is a citrus beverage that provides your body with
extra antioxidants and vitamins to promote feelings of well being.
Thus, regular consumption of this beverage slows down oxidative stress and improves your mood.
Ingredients
1 tablespoon of tangerine peel (10 g)
1 cup of water (250 ml)
Preparation
First, grate the tangerine peel and add it to the cup of boiling water.
Then, cover this mixture and let it steep for 10 minutes.
Mode of consumption
Drink this tea before going to bed or whenever you feel stress.
Are you under a lot of stress lately? Try any of the remedies recommended here and use them as a complement to your diet to help you deal with this problem.