Natural Ways to Lighten Your Hair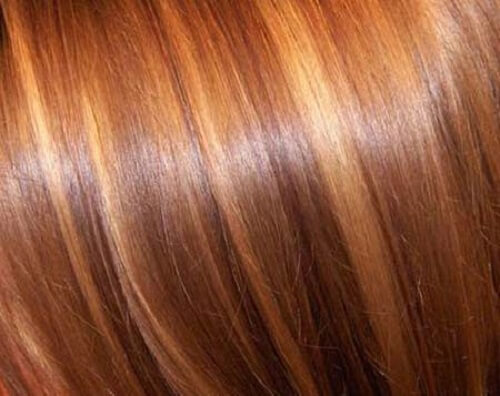 In the next article, we will show you some recipes and natural ways to lighten your hair. You may be surprised!
At times, we can get bored with always having the same hair color; however, using so many chemicals and dyes is harmful to your hair and can dull your shine. We will show you some natural products to provide you with ways to lighten your hair, making the treatment healthier and safer.
Chamomile
Prepare a chamomile tea, wash your hair with shampoo and wait until it is completely dry. When the tea is cooled, put it in a spray bottle. Spray your hair while combing through, and blow dry again. Leave in your hair for 1 hour, then wash your hair. You can repeat this a few times a week.
Lemon
For this, you'll need 1 cup of freshly-squeezed lemon juice, 1/4 cup warm water; mix them in a spray bottle and spray all over hair until damp. We advise doing this on unwashed hair.
Spend 1-2 hours in the sun (don't forget to use sunscreen), and you can take advantage of regular activity while the dye takes in effect. After the 1-2 hours, shower and shampoo as usual. Be sure to use a good conditioner, since the citric acid from the lemon juice will leave your hair dried out.
Beer and Egg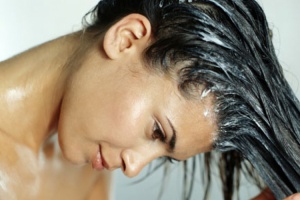 Use an egg white and mix it with 1/2 cup regular beer, (dark or red beer won't work). Apply all over the hair, let sit in the sun for at least an hour. Rinse out with warm or cold water. 
Henna
This is a recipe that's been used for many years, by our grandmothers to lighten or darken hair color. First, you need to take into account various factors prior to applying henna on your hair. For example, the more even your hair color is, the easier you will get the result you desire. If your hair has several different colors, it will be difficult for the henna to work.
You can find henna at the herb or natural foods stores; select a blonde or brown color, and you need to take into account that a natural product will not have as long-lasting effects as a chemical dye would.
Mix the henna powder in a container with boiling water until it makes a paste, and ensure your hair is clean and dry. Use gloves when applying, and apply the dye from root to tip. Massage it into all the hair, then cover with a shower cap, letting sit for several hours until your hair has reached the desired shade (the longer you leave it in, the stronger the color will turn out). Rinse with shampoo and conditioner.
Lemon and chamomile
As you already know, these two products are great for lightening the hair. Combine fresh-squeezed lemon juice from 1 lemon with 2 tablespoons of chamomile. Mix and apply over all hair, letting sit for 2 hours under the sun. Wash as normal.
You can also mix a bit of this concoction in with your shampoo, and let it sit for 10 minutes each time you wash, then rinse as normal.
Cinnamon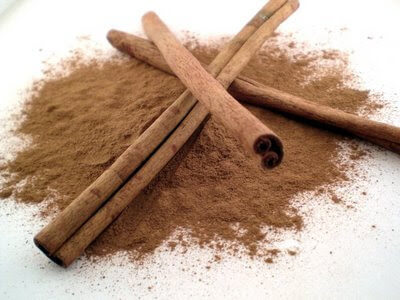 Mix 3 tablespoons of cinnamon and 3 tablespoons of conditioner in a container. Stir until it forms a smooth paste, apply all over the hair. Put a shower cap over it for 6-8 hours, then wash with shampoo.