Natural Solutions to Reduce Scars
Remember that because these are natural treatments, it might take a while to see results, but it will help your skin regenerate and reduce the appearance of scars. Try them!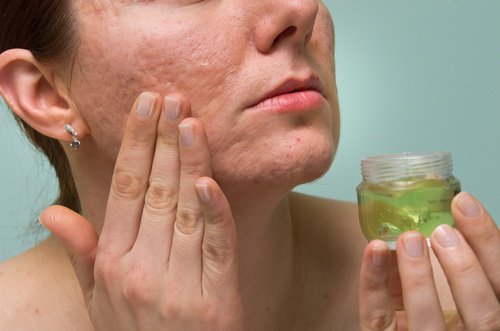 Scars are an unsightly blemish that most people want to get rid of, or at least improve.
Aside from expensive treatments, there are some natural solutions that can allow you to reduce their appearance and restore healthy skin little by little.
Types of scars
First of all, we need to be clear about one thing: not all the scars that you find on your skin are the same.
You need to understand the different types that can be caused by skin exposure, injuries, etc.
Some of the categories include:
Atrophic scars: These create marks or clefts in the affected area. One example of this type of scar is stretch marks.
Keloid scars: These are cutaneous lesions where the scar tissue continues to grow and grow.
Hypertrophic scars: Like keloid scars, they are an exaggerated form of scarring. In this case, it only affects the area around the lesion, however.
See also: Best remedies for sunburn
Reduce scars with lemon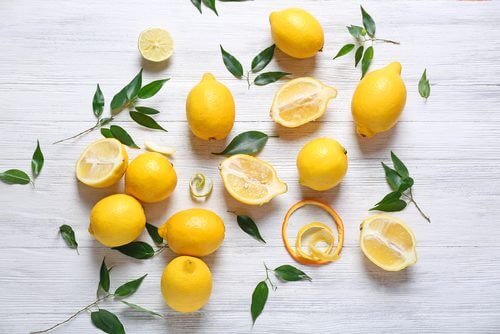 Lemons are rich in alpha-hydroxy acids, which help remove dead skin cells in a manner much like bleach.
Something as simple as lemon juice can reduce the appearance of scars and even erase them.
Ingredients
What should you do?
For this to work, you need to first thoroughly clean your skin.
Soak a piece of cotton in the lemon juice and apply it to the affected area.
Leave it on for about 10 minutes and then rinse.
Remember that if you're going to be outside afterwards, be sure to use sunscreen.
Honey
Honey can also help eliminate scars. This product stimulates the regeneration of tissues and is very effective for the treatment of wounds.
You can mix it with baking soda for the best results.
Ingredients
1 tablespoon of honey (25 g)
1 tablespoon of baking soda (10 g)
What should you do?
For this to be effective, mix equal parts honey and baking soda.
Once you have a homogeneous mixture, apply it to the area with scarring using a gentle massage for three to five minutes.
After that time, place a warm cloth over the area.
Wait until the cloth cools, and rinse.
Onion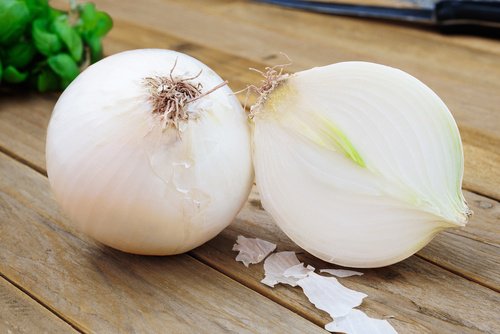 Onions can also be very effective when it comes to treating a scar.
This vegetable contains anti-inflammatory properties that inhibit the production of collagen, which causes discoloration of the scars.
Onion extract is available in gel or cream form, which you can apply on a regular basis for blemish-free skin.
Aloe vera
Aloe has countless benefits for the skin.
Today, we want to emphasize its anti-inflammatory properties that can reduce skin irritation, eliminate scars, and promote the regeneration of new cells.
What should you do?
To take advantage of it, cut open a leaf of the aloe plant and extract the gel inside. Apply it directly to your skin.
You can also find aloe in ointment, cream, or gel form.
Aloe can be applied to your skin every day.
Gooseberry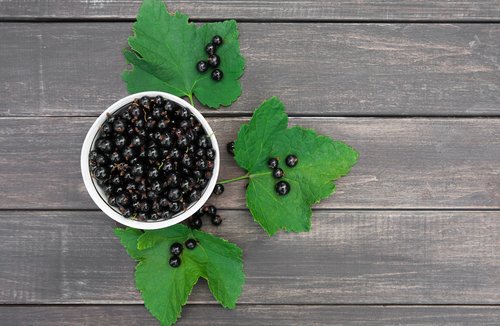 Gooseberries are rich in vitamin C, which
speeds up the healing process.
What should you do?
To take advantage of these benefits, make a powder using the dried fruit or you can also use them fresh.
If you choose to use the powder, mix it with a little oil to facilitate the application. If they are fresh fruits, make a paste and use it like a mask.
Either way, this ideal ingredient can prevent scars from forming and even lighten older scars.
Tea tree essential oil
Tea tree essential oil has antibacterial properties that help gradually reduce surgical and acne scars.
What should you do?
Mix a few drops of essential tea tree oil with water and apply it to the affected areas using a little cotton.
We recommend reading: Aloe vera masks for all skin types
Laser Treatment
If none of the above treatments produce results, laser procedures are very effective and recommended for persistent or difficult scars.
Laser treatments effectively remove all scarring and leave you with a uniform skin tone. The cost, however, is usually very high.