Natural Oils that Promote Hair Regrowth
Avocado is one of the natural oils that can help stop the process of hair loss while repairing damage and encouraging new growth. You can use the oil from the plant or apply the pulp directly.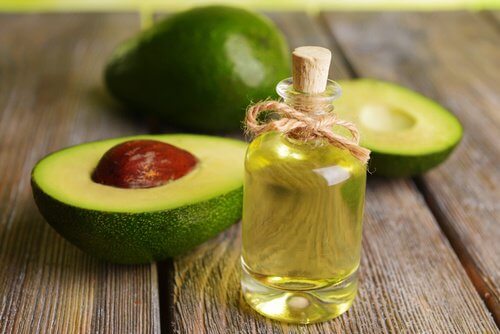 Most people worry about hair growth because it's something that's important for their self-image and beauty.
Having full, healthy, and long hair is something that requires daily care to eliminate all the impurities that can damage it with time.
Fortunately, there are plenty of methods today to boost hair regrowth and help deal with the problems associated with hair loss.
Treatments to slow hair loss and stimulate new growth require a lot of patience and dedication, especially when you're trying to obtain results using natural methods like natural oils. Some of your best options for achieving these goals include such natural oils that promote hair health and growth.
Do you know what the best natural oils are for your hair?
Castor oil
For years, this oil has been used to detox and cleanse the body. Where beauty is concerned, however, it's known for its ability to moisturize and stimulate natural hair growth, helping to prevent problems with hair loss and keeping your scalp healthy.
Rosemary oil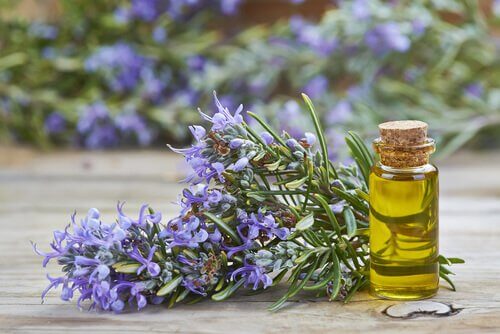 Rosemary and its natural oils are ingredients that are frequently used in the beauty and cosmetic industries to promote healthy hair.
Rosemary oil strengthens the roots of the hair, promotes good circulation, and effectively stimulates healthy growth.
To obtain this benefit all you need to do is add a few drops of rosemary essential oil to your regular shampoo.
Argan oil
This oil from Morocco has gained in popularity in recent years and is now marketed as an excellent product for hair health.
Regular use of argan oil helps repair hair and prevents hair loss.
Avocado oil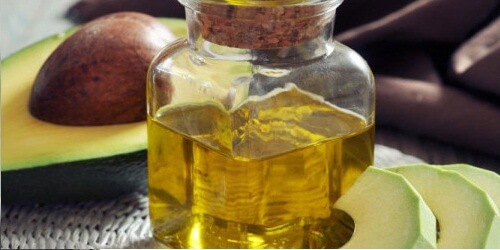 Avocado oil is characterized by its high content of monounsaturated fats and vitamin E, which nourish and strengthen hair to prevent it from falling out, while repairing it and stimulating new growth.
It's incorporated into many commercial haircare products but you can also use avocado in its natural form to obtain the same benefits.
Lavender oil
Lavender oil has a delicious aroma and will give your hair more strength and vitality. It stimulates natural growth and helps slow the process of hair loss.
Linseed oil
The benefits of this oil can be obtained either by consuming it with food or applying it directly to the hair shaft. Linseed oil contains omega-3 fatty acids that help strengthen and repair hair while promoting growth.
As if that weren't enough, it also adds moisture and shine.
Olive oil
Olive oil contains monounsaturated fats that are recommended for strengthening the hair, skin, and nails. It also contains vitamin E to reduce hair loss, nourish the hair, and promote natural growth.
Coconut oil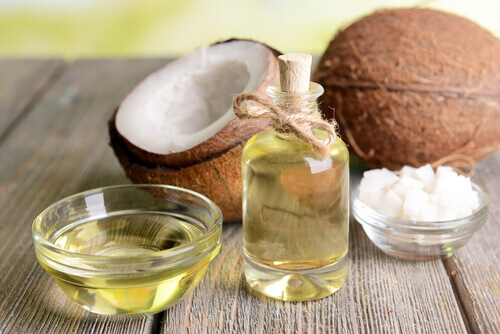 In addition to being a highly recommended oil for its many health benefits, coconut oil is a great way to invigorate the hair and strengthen it.
It contains healthy fats that contribute to hair repair, as well as vitamin E to nourish and moisturize the hair while promoting healthy growth.
Thyme essential oil is another oil that provides important nutrients that your hair needs, in addition to repairing it and supporting hair growth. Regular use helps prevent dandruff and thickens hair to avoid hair loss.
Jojoba oil
This oil helps eliminate the excess oil that's produced by the scalp and any other impurities that might be clogging the follicles.
Jojoba oil is widely used in commercial beauty products for the skin and hair.
When you apply it to your roots it strengthens the hair, fights hair loss, and promotes new growth.
Natural oils treatment for hair growth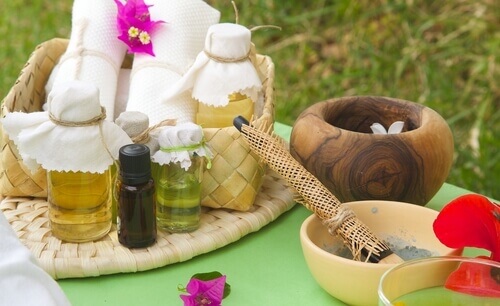 While each of the natural oils we have listed here have individual benefits for stimulating hair growth, one great way to improve your outlook is by combining several of them in the same treatment.
Ingredients
1/2 cup of castor oil (120 ml)
2 teaspoons of avocado oil (10 ml)
1 teaspoon of rosemary oil (5 ml)
1 teaspoon of lavender oil (5 ml)
What should you do?
Mix all of the ingredients together in a glass bowl. Apply this treatment to damp hair using a gentle circular massage all over your scalp. Leave it on for an hour before rinsing.