Natural Hair Loss Remedies
Natural hair loss remedies can be very beneficial, but it's important to complement them with the proper diet to nourish your hair from within.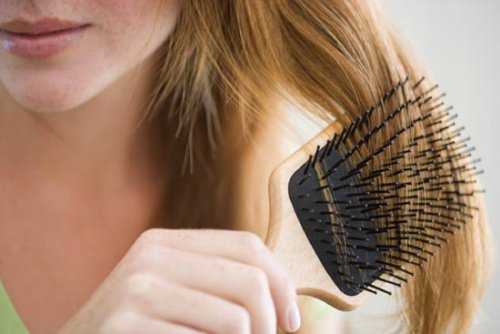 It's estimated that you can lose up to 100 strands of hair a day without being in the abnormal range of hair loss.
But if that number is exceeded and you start to notice that your hair is falling out in the shower, when you brush it, on your clothing, or in other places, it should set off some alarms that you might be having an early problem with baldness.
There are many reasons why this condition might develop, and it almost always requires intensive treatment to control it.
Fortunately, there are lots of ways today to stop hair loss and promote new growth. Keep reading to discover natural hair loss remedies!
Why does hair fall out?
Excessive hair loss can be due to different reasons. They include:
Anemia
Stress
Skin or thyroid disease
Poor nutrition
Problems with circulation
Heredity
Medical or chemotherapy treatments
Hormonal changes
Use of harsh chemicals
Excess sun exposure
Most of the time it's important to find out the cause of hair loss in order to identify the appropriate treatment course.
But in general, there are a number of natural hair loss remedies that can help fight this problem and maintain strong, abundant hair. Are you ready to learn more?
See also: Onion juice to prevent hair loss
Castor oil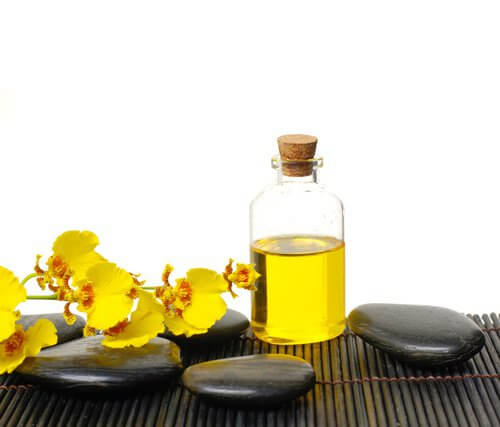 This product has been used for years to moisturize and strengthen hair, thanks to the active compounds it contains.
At first it was used to stimulate eyelash growth, but then it was found to be useful for all hair.
How should you use it?
Put a little castor oil in the palm of your hand and apply it thoroughly throughout your hair and scalp using a gentle massage.
Repeat this treatment every day, preferably before bedtime.
Egg yolk and beer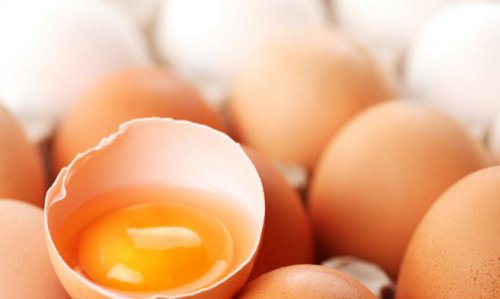 The egg yolk has been used for ages as an ingredient in various hair and beauty treatments, thanks to its ability to nourish and repair.
Meanwhile, beer and yeast have emerged as important aids in the fight against hair loss.
When you combine both ingredients you get one of the most powerful natural hair loss remedies that also provides strength and shine.
Ingredients
3 egg yolks
1 cup of beer (250 ml)
How should you use it?
Mix both ingredients together in a bowl and apply them to the scalp using a circular massaging motion. Leave this on for half an hour before rinsing.
Visit this article: The extraordinary benefits of beer
Rum and onion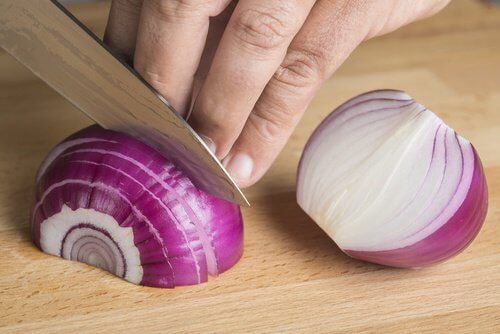 Onion juice is one of the most popular natural hair loss remedies for improving overall hair health.
When combined with a little rum, its effects are enhanced and you achieve the best results.
Ingredients
1 cup of rum (250 ml)
1 onion
How should you use it?
Chop the onion and add it to the rum. Let stand for at least one day.
Once the recommended time has passed, massage this mixture into your scalp.
Aloe vera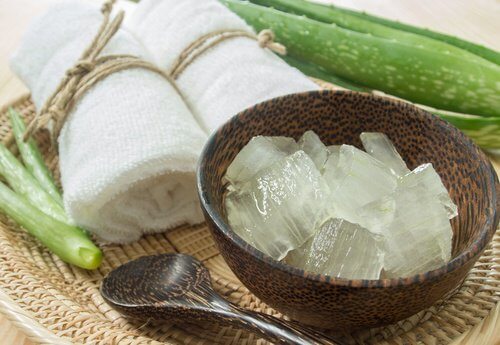 The gel from the
aloe vera
plant contains compounds that moisturize the scalp and stimulate hair growth, while slowing hair loss.
You'll need to use 100% organic aloe to achieve the best results.
How should you use it?
Scrape the gel from a fresh aloe leaf and rub it into the scalp with gentle, circular movements.
Wait until it dries and then rinse with warm water.
Oat, nettle, and cinnamon smoothie for hair loss
Topical treatments can be combined with this delicious beverage that gives your body important nutrients from within.
The excellent supply of vitamins and minerals in this oat, nettle, and cinnamon smoothie are a great example of this, and can significantly improve the health of your hair.
Ingredients
4 tablespoons of rolled oats (40 g)
1 tablespoon of nettle (10 g)
2 tablespoons of cane sugar (40 g)
1 tablespoon of ground cinnamon (7 g)
1 liter of hot water
Preparation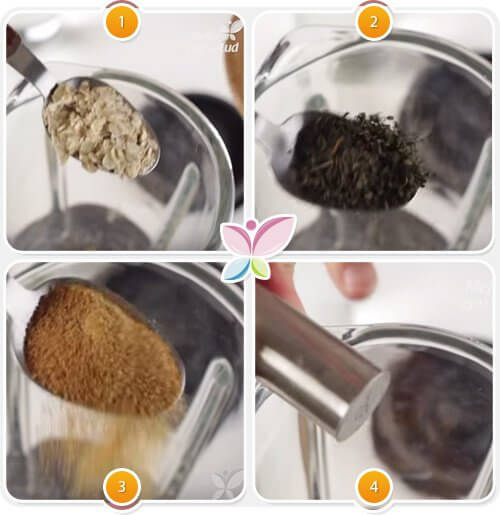 Step 1. Add four tablespoons of rolled oats to the blender
Step 2. Add a tablespoon of nettle.
Step 3. Add two tablespoons of cane sugar.
Step 4. Sprinkle in the cinnamon.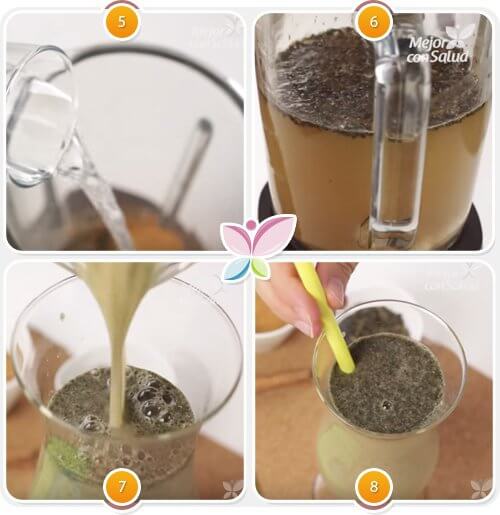 Step 5. Add the liter of hot water.
Step 6. Blend all ingredients together.
Step 7. Strain off the liquid to avoid having a powdery texture.
Step 8. Serve cold.