Nail Home Treatment Tips for Added Strength and Shine
Besides using these home remedies, you'll also have to stop biting your nails and using them as tools to open or scratch things, or you'll weaken them.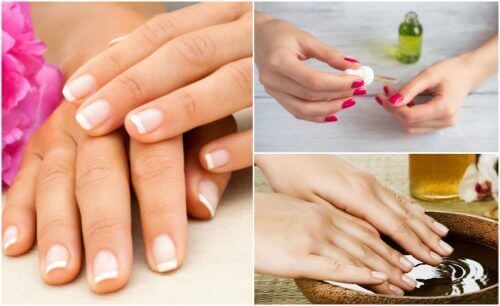 Having beautiful nails doesn't just add a little something to your look; they help complete the your overall image. Nail home treatment tips can help you to strengthen and improve the look of your nails.
After all, nails deserve some of your time. We're sure you're aware of how much external factors can damage them, like the chemicals in cleaning products, or even pollution.
You probably notice that your nails get weak sometimes, and even nail polish doesn't cover up this fact and make them look healthy.
And while there are all kinds of products out there to help with the problem, they don't always truly strengthen them and nourish them like they deserve.
Fortunately there are certain nail home treatment tips that can help you improve the look of your nails without any undesirable side effects — and for a low cost too.
Here we'd like to share with you 5 of the best nail home treatment tips for you to try whenever you notice your nails need a little extra care.
1. Moisturizing treatment with garlic and olive oil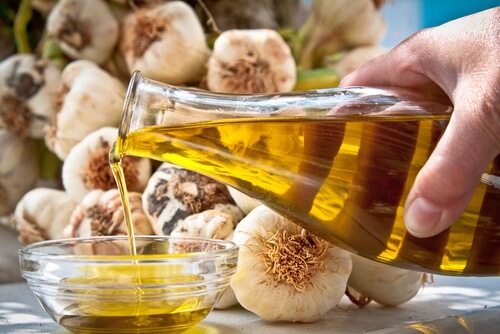 This moisturizing nail home treatment made with olive oil and garlic is a great way to keep your nails strong and hydrated.
The sulfuric compounds in the garlic, along with the fatty acids of the oil, act in such a way to prevent breakage.
In addition, both ingredients inhibit the growth of fungus and bacteria, preventing infection.
Ingredients
1 raw garlic clove
1 tablespoon of olive oil (16 g)
Preparation
Grind or press the raw garlic clove and mix with the olive oil.
How to apply
Rub the paste onto your nails and let sit for 15 to 20 minutes.
Rinse and repeat at least 3 times a week.
"Want to learn more? 7 Homemade Solutions to Keep You from Biting Your Nails"
2. Horsetail tea
The minerals in horsetail tea are good for weak, breakable nails.
It hardens the nails and counteracts the effects of toxins in the environment.
Ingredients
3 tablespoons of horsetail (30 g)
1 cup of water (250 ml)
Preparation
Boil the water and add the horsetail.
Once cooled, strain and pour into a container.
How to apply
Soak your fingers in the tea for 10 to 15 minutes.
Use every day for good results.
3. Protective lotion with white vinegar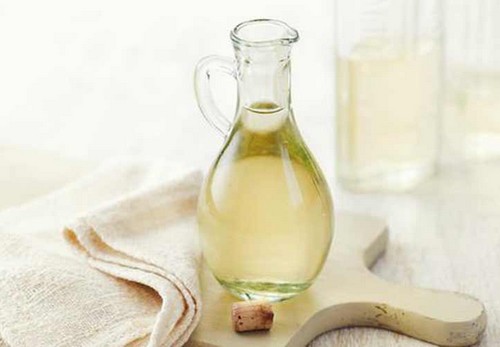 This lotion made with white vinegar and tea tree oil will help keep your nails fungus-free and beautiful.
Both ingredients are natural anti-fungals.
Ingredients
1/2 cup of white vinegar (125 ml)
1 teaspoon of tea tree essential oil (5 g)
1/2 cup of water (125 ml)
Preparation
Dilute the white vinegar and tea tree oil in the half cup of warm water.
How to apply
Spray the liquid onto your nails, up to twice a day.
Repeat every day.
"Take a look at this too: Fight Ingrown Nails with These 6 Home Remedies"
4. Vitamin E oil polish
You can make your own nail home treatment with vitamin E nail polish to soften and protect your nails from external damage.
It contains antioxidants and anti-fungals which work together to minimize the effects of chemicals and other toxins.
Ingredients
1 clear nail polish
1 vitamin E capsule
Preparation
Break open the vitamin E capsule and mix it with the clear polish.
How to apply
Apply the polish to your nails for 3 to 4 days in a row.
Use every two weeks.
"Check this article out: Add these 6 Foods to Your Diet for More Vitamin E"
5. Wheat germ treatment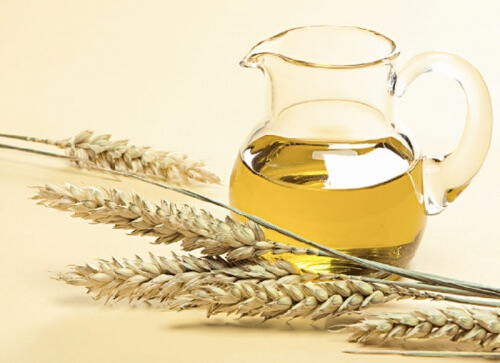 This mixture of wheat germ oil and sea salt will help nourish your nails and prevent them from breaking.
Applying this nail home treatment will get rid of dead skin cells that build up around your cuticles and improve your circulation, promoting healthy growth.
Ingredients
3 tablespoons of wheat germ oil (45 g)
1 tablespoon of sea salt (10 g)
Preparation
Add the ingredients to a container and mix until you get a grainy paste.
How to apply
Rub the treatment onto your nails and cuticles and let it sit for 15 to 20 minutes.
Rinse with cold water and repeat 3 times a week.
Do your nails look neglected? Do you want stronger, better-moisturized nails? Try the remedies above and give them some extra care without spending very much at all.
You're going to love them!