Marigold and What it Can Do for Your Health
Whether you apply it topically or drink the tea, marigold is a  very useful medicinal plant for many conditions and problems.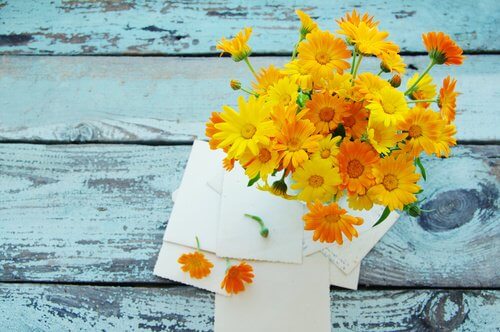 Marigold is one of the most well-known medicinal plants for skin health. As it is budget-friendly and easy to find, it's one of the most popular remedies. It's great at healing, repairing, and hydrating your skin.
The plant is about 50 centimeters tall. You can probably find it near your home if you live in a rural area. It's also called common marigold, and it's scientific name is Calendula officinalis.
You'll be able to identify it easily by its beautiful, bright orange color that fills the fields when spring starts and lasts until the first freeze. If you want to use it in the winter, you can get it fresh and dry it.
All you have to do is place it on a flat surface under the sun. You can then keep it in a glass jar or well-sealed plastic bag.
In this article, we'll take a look at some of the uses of this wonderful plant.
Fight mild sunburns
Mild sunburns can be quite painful and irritating. They happen when you spend too much time in the sun without wearing sunscreen. If this is you, you can apply a little bit of marigold tea at room temperature or use a bit of fresh marigold.
If you have the fresh plant on hand, all you have to do is cut it up with a knife. Then, mix it up with the juice that naturally comes out of it to form a paste, and apply it to your skin.
If you prefer a tea, follow this recipe:
Ingredients
1 shoot of fresh marigold or 1 tablespoon of dried marigold (10 g)
1 cup of water (250 ml)
Procedure
Boil the water and add the marigold.
Simmer on medium heat until it returns to boiling, remove from heat, and let cool.
Once at room temperature, apply to the burnt area with a clean cotton cloth.
Reduce inflammation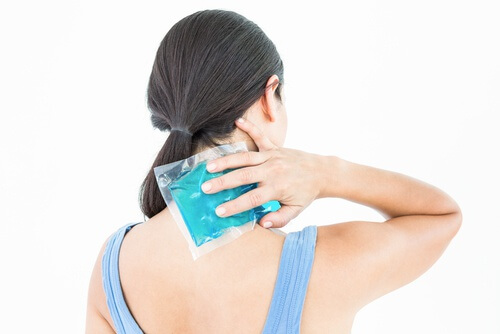 Do you have dermatitis? Do you often get painful rashes? If so, you can use marigold water as part of your daily cleansing routine.
Just prepare the tea mentioned above. After you wash your face, apply the tea by dabbing it onto the skin with a cotton ball.
Let it sit for a few minutes and rinse with room temperature water. Then you can apply a refreshing cream or lotion.
"Read this, too: Special Homemade Soap for Sensitive Skin and Dermatitis"
Take care of baby skin
Babies have very delicate skin. Since it's not ready for harsh chemicals, it's best to use natural remedies if there are any problems.
The most common problems that marigold works on for babies' skin are diaper rash and sweat rashes.
Since the skin is hurt, you should avoid anything that could worsen the situation. In this case, you can use marigold tea to clean the affected area.
It's a good idea to keep the area uncovered after cleansing.
You can also make a homemade cream:
Ingredients
1 cup of natural cream (200 g)
15 to 20 drops of marigold essential oil
Procedure
Mix the two ingredients together and keep the cream in a plastic or glass jar.
You can apply the cream any time your baby has a skin issue or use it regularly to protect it from problems. Natural cream can also be found at herbalists or pharmacies.
Prevent and clear skin infections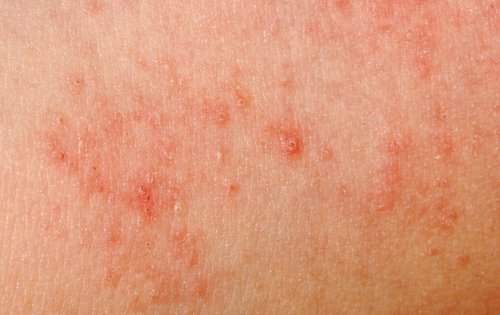 There are many different kinds of problems you can have with your skin. Besides burns, you can get scratches and cuts. If you aren't careful, they can get infected and become serious.
To prevent infections and clear existing infections, you can apply marigold tea or paste. It doesn't matter which you use; what is important is that the marigold is completely clean and free of dirt or dust.
Once applied, wait a day or two for the small infections and reddening to disappear.
If the infection is already deep into the skin or smells bad, see a doctor as soon as possible. In this case, you will probably need another treatment.
Marigold for insect bites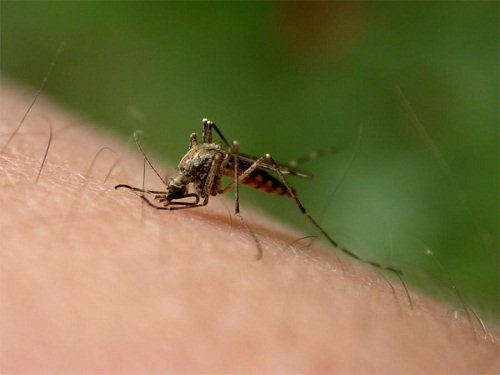 When you go out into nature and it's summer, you should use insect repellent. But if you already have a mosquito bite or other insect bite, try not to scratch it.
This will just make it worse, since you'll be spreading the insect's poison. It will turn one bump into many. The best thing to do is to apply marigold tea compresses every so often.
They will reduce inflammation and help with the itching. In a day or two, the problem will be gone and you won't have any marks on your skin, either.
"Check out this article: Why do Mosquitoes Bite Me and Not Others?"
Get rid of phlegm
Do you have a cough with phlegm and are tired of not being able to sleep? Don't worry; just make a cup of marigold tea. Use it as a mouthwash or gargle it.
This will help expel the phlegm and you'll be able to recover sooner.
Marigold is much more than just a pretty flower. It doesn't take much effort to use it and it's cheap. What are you waiting for? Add marigold to your first aid kit!