How to Make a Yogurt Sponge Cake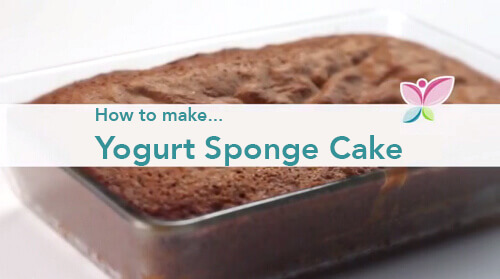 The following yogurt sponge cake recipe is very practical and ideal for those family get togethers where you want to surprise everyone with a delicious dessert that nobody can resist. At the same time, we recommend that you eat it in moderation, like with any dessert, and when possible, not at night, because you will be more likely to burn this energy if you eat it during the day. Will you try it out? Watch the video!
(The video is currently only in Spanish but we will come out with the English language version soon!)
Video Recipe for Yogurt Sponge Cake

Are you a diabetic? Don't like to eat sugar? Do you want to eat healthier? Don't worry! You can also make your yogurt sponge cake much healthier by using natural sweeteners.
Ingredients
3 eggs
1 125 gram lemon yogurt
200 grams of sugar
125=150 mL of sunflower oil
170 grams of flour
1 packet of yeast
70 grams of cacao (this ingredient is optional. If you don't add it, you will get a lemon sponge cake).
Salt
Directions
Start by cracking 3 eggs into a bowl. Whisk them and then add in the sugar so that it is mixed together well.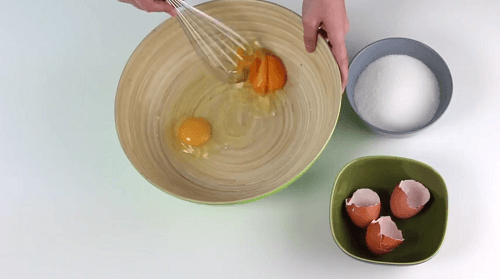 Note: You can use other healthier and natural sweeteners. They can be whole cane sugar, brown sugar, or even stevia.
Next, add in lemon yogurt and mix well. Then add in the sunflower oil.
Once the mixture is homogenous, add the flower.
Add in the yeast.
After you mix the ingredients again, add the cacao (we recommend using natural cacao, organic if possible).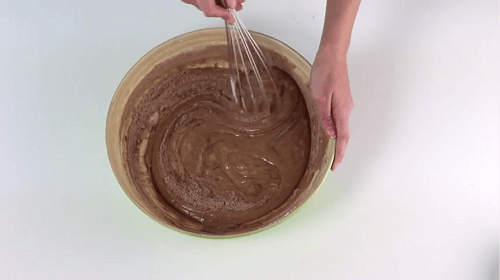 Before putting the mixture in the oven, you should melt the butter in the container that you are going to bake in to prevent the dessert from getting stuck and breaking apart when you take it out. Once you put the mixture in the container with butter, put it in a preheated oven at 170-180 degrees Celsius for 30 to 40 minutes.
Note: it is important to not open the oven before it is ready because if the sponge cake is not ready, it will sink and won't rise all the way.