How to Make Oatmeal Soap Bags for the Shower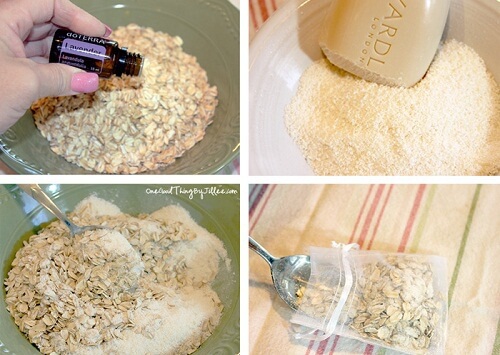 Oatmeal is all the rage. We love its flavor and all of its great natural health properties. It is a super grain that you cannot do without in your daily diet. But did you know that it is also a great ally for your skin's health? Its therapeutic properties have been known since the old days, which is why we want to show you how to benefit from it simply and economically.
Oatmeal for Silky Skin: Find Out about its Great Properties
1. Cleansing Action
Oatmeal is a natural ingredient that you can use to clean your skin impressively. With it, you will remove any signs of impurity by absorbing it, preventing residue from accumulating in your pores, and getting a deep and exceptional cleaning. The most interesting thing is that you will get your skin's structure to stay balanced, taking care of its pH thanks to the proteins that oatmeal contains.
2. Avoid Skin Dehydration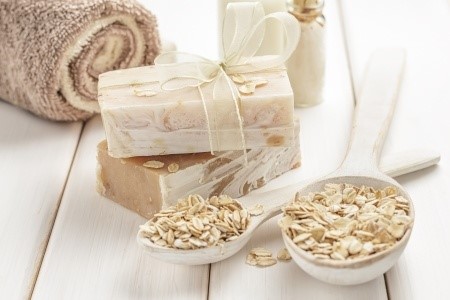 Thanks to oatmeal, and its lipids, you will be able to provide your skin with great moisture, prevent it from becoming dehydrated at all times, protect it from external aggressors and keep its protective barrier.
3. Oatmeal, a Great Exfoliant
Thanks to its moisture and powerful cleansing effect, oatmeal is a great solution for eliminating dead skin cells and impurities. As a result, you will be able to say goodbye to those blackheads, pimples, zits, and other imperfections.
You cannot miss out on another one of the great virtues of oatmeal: it allows you to reduce and treat acne signs, control the production of grease, the typical shininess of oily skin… A great remedy that you cannot pass up. We highly recommend it.
4. Great for Skin Irritation
Simply amazing: its soothing action makes oatmeal great if you suffer from irritation, for example, or more serious cases like eczema, itchiness, dermatitis, rashes, or psoriasis. It has a soothing and curative action, taking care of those issues little by little that all of us can suffer from on our skin at any given time.
5. Relaxing Effect of Oatmeal
The relaxing effects of oatmeal for muscles have been known for ages. A relaxing bath and the use of oatmeal soap or these bags that we will teach you to make are great ways to tone your muscles, relax, get a soothing action where you can also take care of sensitive and dry skin.
Make Your Own Oatmeal Soap Bags for the Shower

What You Will Need
To make two oatmeal shower bags, you will need the following:
2 cups of oatmeal
Two cloth bags. They should be muslin, chiffon, or organza. You can use those cloth gift bags that you sometimes get. They should have a string to tie them.
Half a soap bar, grated. The kind that you like the most. You can use oatmeal soap as well, but we recommend another one that is simply great: rose mosquet. You can find it in natural or perfume stores. Only half a bar.
Essential oil. Whatever you like most. We would use a rose mosquet one as well.
How to Make Oatmeal Soap Bags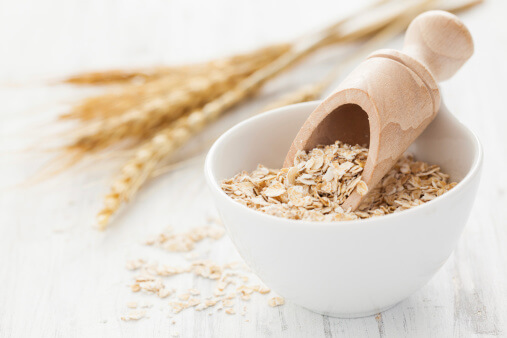 It is very easy. The first thing you should do is choose your cloth bags. They should be medium sized and fit in the size of your hand at least. Imagine that you are going to use them like a soap for your skin, which is why the size should be right, as well as be able to fit a cup of oatmeal.
Once you have them, set them aside and get a bowl. You can make a therapeutic mixture that will go inside of the bags. Put in two cups of oatmeal and then grate the half jar of soap. Use a grater and drop these small pieces on top of the oatmeal. Half is enough.
Now add 10 drops of essential oil as well. Choose the kind that you like the most. In order for the smell to be more or less balanced, make sure that the soap and drops of essential oil aren't too spare. We should also mention that some people add some dry herbs as well, like lavender, orange leaves, or even rosemary. You can add whatever you like, as long as these plants have good therapeutic actions for your skin.
It's almost ready. You just have to divide the content and fill up the two bags. Tie them well with the string. Remember that after each use, you will need to put them in a place where the sun and air lets it dry properly. Its use is obviously limited. When you notice that it barely smells, or that the oatmeal has turned into flour almost, that is the time to make new bags. You will see how beautiful your skin looks.