How to Make Natural and Unique Exfoliations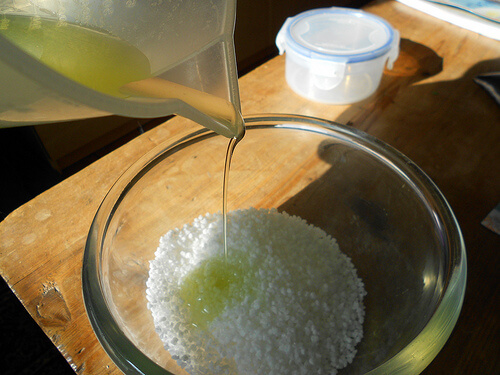 Skin cells are continually being renewed. Dead cells remain on the surface of the skin until other new cells replace them.  With peelings (exfoliations), one can improve this skin regeneration to have softer and firmer skin.
In this article, we are going to explain a few simple and natural home recipes to make your own peelings, which have some original touches that make for a great and surprising gift.
About skin
Skin is not only a part of the body that requires aesthetic care. In fact, it is an organ that protects the entire body, regulates body temperatures, provides us with the sense of touch, and directly relates us to the outside world.
What is a peel?
A peel is an exfoliation of the external skin layer, the epidermis, with different substances.  Today there are a lot of chemical peelings that, from our standpoint, could damage our skin.  We also have natural, less aggressive and less expensive options, that we are going to explain in this article.
Why is it good to use peels?
The skin seen on your body is actually an accumulation of dead skin cells that have ascended and matured from the interior to the surface.  You could say that every day, you lose more than 30,000 dead skin cells.
That's why, if you use a peeling on your skin every once in a while you will receive the following benefits:
Improvements in the way new cells look
Activates the formation of collagen
Improves blood circulation
Makes skin softer
Cleans the skin of toxins so it can "breath better" through the pores
Makes skin naturally bright
You also shouldn't use too many peelings because you need to respect the natural process of cellular regeneration.  That's why we recommend using it once a week.
What do you need?
To make your own natural peeling you first need the ingredients that work as exfoliators.  Choose one of the following according to the area and problem to treat:
Sodium bicarbonate: the softest and also alkalizing function, perfect for facial skin and sensitive areas.
Sugar: medium intensity
Thick salt: perfect for less sensitive areas with circulation problems, cellulitis, stretch marks, etc.
Once you've chosen one of these basic ingredients, add vegetable oil:
For dry skin: olive oil and/or rose hip oil
For combination and normal skin: coconut or sesame oil
For oily skin: aloe vera gel or coconut oil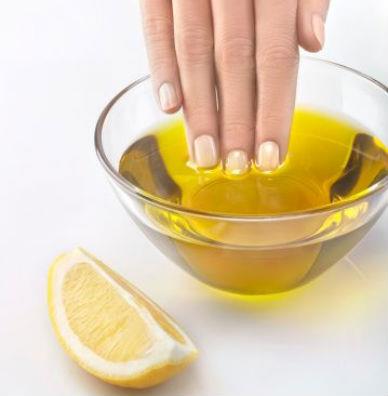 To improve these benefits along with the smell, you could also add a few drops of essential oils:
Orange: anti-depressive, toning
Lemon: very cleansing, cleaner
Geranium: for help regenerate skin
Rosemary: to improve circulation
Tea tree: for skin with acne
Palmarosa: for skin with acne
To make these peelings all you need to do is simply mix the ingredients well and place them preferably in a glass container that you can store in a fresh and dry place, or in the fridge.
Also, if you want to give it a unique touch and turn it into a gift, you could also add the following ingredients:
To make a stimulating and aphrodisiac peel: powdered cinnamon, powdered ginger, and a few drops of essential ylang-ylang oil.
For a more aromatic and refreshing peel: in addition to essential orange or mandarin oil, add grated orange zest.
For a delicious peel: add pure cocoa powder and a few drops of essential mint oil.
For an anti-acne peel: ingredients should consist of sodium bicarbonate, aloe vera gel, a bit of coconut oil and a few drops of essential tea tree and palmarosa oil.
How do I use it?
Apply a bit of the peel to a previous washed area without drying, and gently massage in circles.  Cover the entire area to be treated and avoid sensitive areas, like those around the eyes.  If you are applying the peel to your thighs, glutes, etc., you could press a little more firmly and notice how the circulation is activated.  Let the ingredients work for one or two minutes and then rinse with water.  Your skin will be moisturized by the oils, but if you have dry skin we recommend moisturizing once again.
Photos courtesy of Zenspa 1 and Queenie and the Dew