Make Your Own Homemade Deodorant
There are many natural ingredients with deodorant properties that can be very helpful when you want to substitute chemicals with solid and equally effective options. Plus, they're easy to find and inexpensive!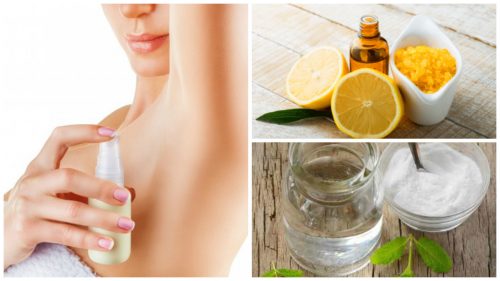 Using natural deodorant is becoming more and more popular around the world. After all, it isn't just good for neutralizing bad odors.
It also has better compounds for your health and the environment.
Currently, there are many commercial deodorants out there. However, many people prefer more ecologically friendly formulas. This is because they don't want to expose themselves to the toxins found in some chemicals.
Through advertisement, companies have made people believe that the industrial options are better. However, the truth is that there are natural recipes. These are safer and they give you the same qualities with some extra benefits.
Best of all, the ingredients are very easy to find. In fact, they're cheaper than the products that are sold in stores.
In this article, we want to share some recipes so you can make them at home. All you have to do is follow very easy steps.
Try them!
Rosemary and apple cider vinegar deodorant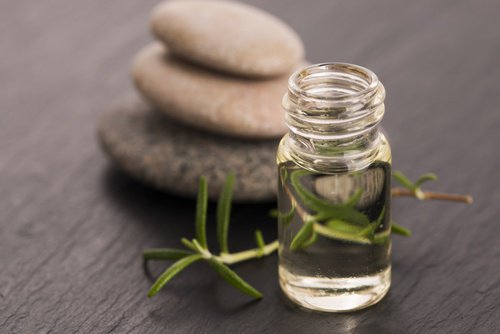 Rosemary is a wonderful medicinal plant that you can use. It neutralizes bad body odors caused by sweat and bacteria.
Mixing it with apple cider vinegar gives you one of the best natural deodorants. This also helps to regulate your skin's pH level.
Ingredients
1 cup of rosemary tea
1/2 cup of apple cider vinegar
Utensils
Instructions
Put the rosemary tea in the glass jar. Then, mix in the apple cider vinegar.
Seal the jar and let it rest in a cool, dry place for 10 days.
Filter the deodorant with a fine strainer. Then use it.
Using an atomizer, spray a little on the areas you want help with. Or, rub it on with a cotton ball.
Flaxseed and baking soda
This is one of the most recommended ones for sensitive and dry skin types. This is because flaxseeds give you extra moisture.
Thanks to their properties, they fight bad odors. They also help to fight excessive sweating. Baking soda is especially helpful with this.
Ingredients
1/2 cup of water
1 tablespoon of flax seeds
2 tablespoons of baking soda
1 teaspoon of rose oil
Utensils
Instructions
Heat the half cup of water and add the flax seeds.
Put it on low heat for a couple of minutes. Then, strain it with a fine strainer.
Add the baking soda to the thick water. Then, add the rose oil
Put the mixture in a glass jar and shake it well.
Apply the amount you think you need. Use it for areas like your armpits and your neck.
Citrus and sea salt deodorant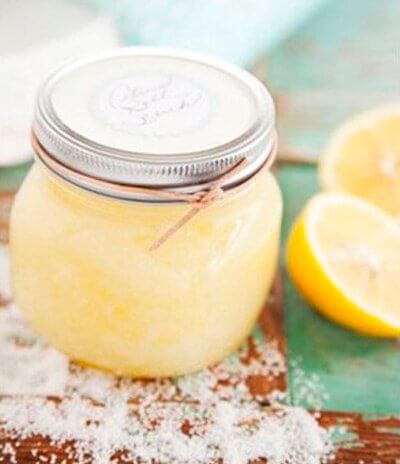 Both citrus and sea salt have antibacterial and deodorant compounds. These contribute to getting rid of bad body odors.
Both exfoliate your skin and lighten it naturally.
Ingredients
1 orange peel
1 lime peel
2 cups of water
1/2 cup of sea salt
Utensils
Instructions
Peel the citrus. Add the skins to a pot with the water.
Let them boil for several minutes. Strain the water and set it aside.
Add the cold infusion to a glass jar. Then, mix in the sea salt.
Shake it well. Apply it with the help of a cotton ball.
Aloe vera and lemon deodorant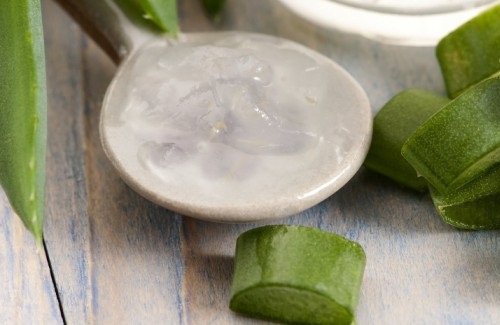 Aloe vera is a medicinal plant that has been used for centuries. It has been used to treat diseases both internally and externally.
Its antibacterial and moisturizing compounds are useful for regulating your skin's pH level. This is especially true for sensitive skin types.
Because of the natural acids in lemons, this is a good alternative to get rid of bad odors in your armpits.
Ingredients
3 tablespoons of aloe vera gel
2 tablespoons of lemon juice
3 tablespoons of rose water
1 teaspoon of glycerin
1 teaspoon of tea tree oil
Utensils
Instructions
Put the aloe vera gel and lemon juice in a container. Mix them until you have a smooth mixture.
Then, add the rose water, the glycerin, and the tea tree oil.
Mix everything well and store it in the glass jar.
Take the amount you think you need. Then, apply it on the areas you want to deodorize them.
Use it two times per day.
As you can see, it's very easy to make your own deodorants using mixtures of natural ingredients. Choose the recipe that catches your attention. Then, add it to your personal hygiene regimen!