Make Your Own Homemade Anti-Wrinkle Masks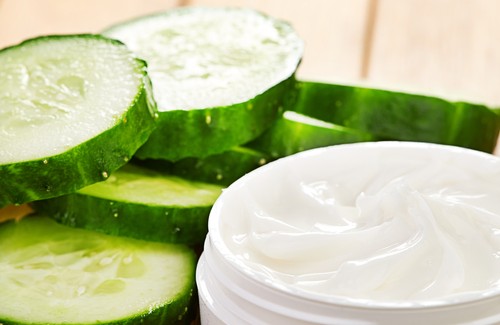 The creams that you usually buy in beauty stores tend to be priced extremely high and sometimes they are made of certain chemical elements that can often cause allergies. A simple and practical method is to make your own masks with completely natural products.
You only need to have a little bit of time to dedicate yourself to them and be consistent in  applying them. At the end of the day, many of the creams you normally buy to treat wrinkles contain elements that are easily attainable, like avocado, argan oil, honey, etc. Since you already know that your skin is very delicate and requires a lot of care, a proper diet, enough sleep at night, and correct treatment can help you alleviate these wrinkles that tend to appear as time passes. We will give you some simple directions so that you can make your own homemade masks.
Homemade Avocado Mask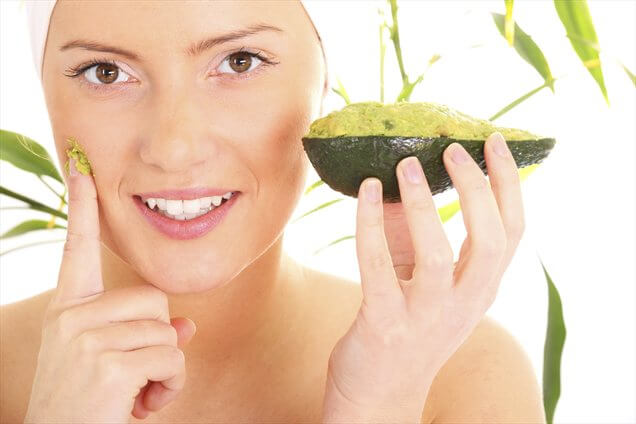 Why Avocados?
They have essential fat oils, which is why they are very good not only for wrinkles but also for dry skin.
Avocados are rich in phytochemical substances, which help protect you against free radicals.
They contain folic acid and vitamin C, B6, A, and E, which are basic for your skin's health and beauty.
Ingredients:
Half of an avocado
3 tablespoons of olive oil
Preparation:
It is very simple, cut the avocado and take out the pit from the center. Remember that you're only going to use half of it: put it in a bowl and mash its pulp with a fork.
Add in the olive oil and continue stirring it until you get a homogenous and bright green-colored cream. Try to not leave any lumps.
This mask is great for using at night. Apply it with your finger and massage it so it is absorbed little by little. Leave it on your face for 20 minutes and then remove it with cool water. If you do it at least three times a week, you will see long-term benefits in your skin.
Anti-wrinkle Masks with Carrot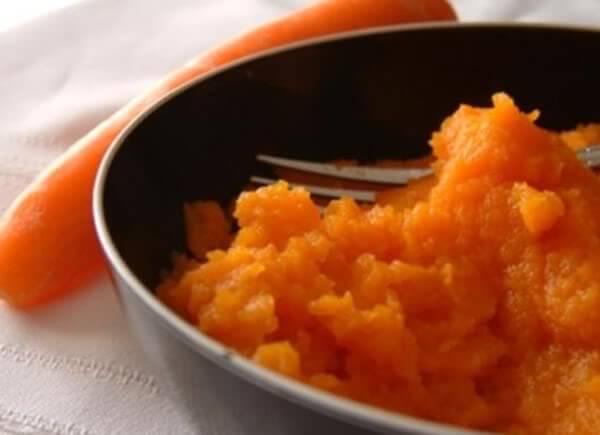 Why Carrots?
Carrots have huge "cosmetic" properties thanks to their beta-carotene and antioxidant concentration. They are basic for fighting signs of aging and protecting your skin against external aggressors like UV rays. They are definitely a huge ally against wrinkles.
Ingredients:
Juice from half a lemon
3 tablespoons of natural yogurt
Preparation:
Wash and skin the carrots. Then, cut them in small pieces and put them in a blender or food processor so you get a good homogenous mixture. Then, add in the juice from half a lemon and three tablespoons of natural yogurt. This will help you get a paste that is thick enough for your mask. Apply it by massaging it for at least twenty minutes in the afternoon or at night. Then remove it with cool water. You can put it on two or three times a week. If you are consistent, you will see it improving little by little. Your skin will be taken care of, protected, and nourished.
Cucumber and Chamomile Mask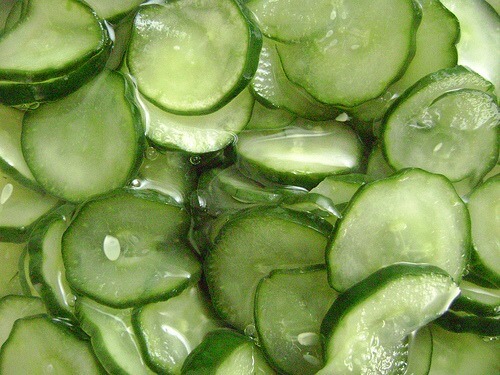 Why Cucumber?
Hydrates: It is an ideal remedy for your skin thanks to its high content of water and vitamin E. Its hydrating properties are excellent, it protects you from the sun, and cares for you. It is perfect for the days that your face feels tired.
Relaxes: Thanks to its relaxing properties, it is undoubtedly perfect for swelling and dark eye circles.
Ingredients
Half a cucumber
A tablespoon of chamomile flowers
Preparation
This mask is perfect for those days when you wake up feeling tired, with swollen eyes that look bad. Cucumber and chamomile act as revitalizers, so don't hesitate to prepare it on those days that you don't look great when you look in the mirror.
Start by pealing the cucumber. Then cut it in small pieces.
Then, prepare the chamomile infusion. Heat up a cup of water and when it boils, put in a few chamomile flowers.
Let the infusion chill. Then mix it with a few pieces of cucumber. This is the time to put it in the blender. Try to get a homogenous mixture.
Put it in the refrigerator and leave it there for ten minutes so that it is cool when you put it on your face. Keep the mask on your face for at least 20 minutes. It will make you feel good, clear you up, and revitalize your complexion on those days you wake up feeling more tired. It is an excellent remedy.
Cucumber Cream for your Skin
Ingredients
25 grams of cucumber puree
25 grams of distilled water
25 grams of jojoba oil
25 grams of grape seed oil
2 drops of essential lemon oil
1 drop of essential rose oil
Preparation
Start by mixing the ingredients in a bowl that allows you to stir it well because you should stir the water and oil well.
When the oils and the cucumber puree are mixed well, pour the cream in the jar that you are going to use. Now you can start to apply the cream.