How to Make Healthier Soups
Aside from being a comfort food that's very versatile, soup can be great for you when you're sick because it helps nourish and hydrate you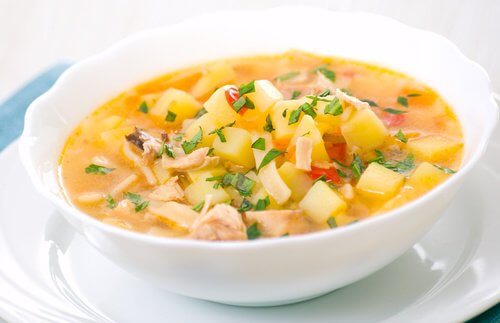 You come home after a long, cold day… the first thing you want is to take a warm bath and the second is to eat something that will raise your body temperature. Soup!
In addition to being a comfort food, soup is also nutritious and probably reminds you of your childhood (whether you liked soup then or not).
In today's article we want to tell you what the benefits of eating soup are and how you can make yours even healthier. Get ready for winter!
Why does soup help your body?
Whether you're sick, need to warm up the body, or are trying to bring your family together around the dinner table…there are a lot of advantages to making soup! Here are a few:
It's a tradition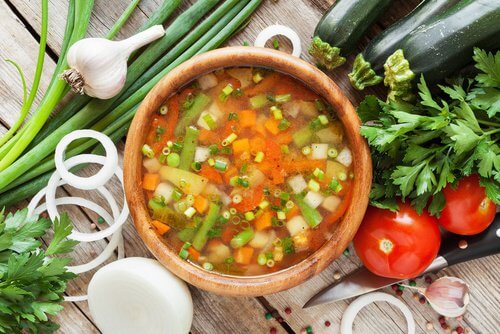 Generation after generation has seen soup continue to be one of the most consumed dishes in the world. Did you know that the first reference to this food dates all the way back to the Paleolithic? Evidence from engravings in the French caves of Les Eyzies de Tayac appears to represent a group of people cooking soup.
But you don't need to go so far back in time. No doubt you remember times from your childhood when your grandmother, aunt, or mother was making soup for the family.
It's good for everyone
Infants, children, adults, and the elderly…anyone can benefit from a bowl of rich vegetable soup! It's a comforting dish and a great way to combat the oncoming colder weather.
That's why soup is often the first course at the table during dinner. You could even say that a good soup brings parents, children and siblings together.
See also: Onion soup for your kidneys
It's nutritious
From a nutritional standpoint, soup provides a lot of vitamins and protein. It's often made with vegetables but can also incorporate beef, chicken, fish, pasta, and rice. It's a great way to unite all the major food groups in one meal.
It's hydrating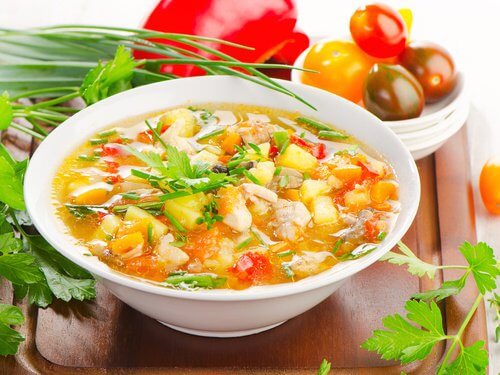 When you're sick with a fever, for example, doctors recommend that you consume soup. Thanks to its high content of fluids and minerals it helps your body stay hydrated.
It's low in calories
Of course, to get this benefit you can only consume soup made with vegetables and water. Don't add ingredients that are high in fat or carbohydrates, like pasta. Vegetable soups, however, provide very few calories relative to their volume.
Soup is compatible with any low calorie diet because it satisfies hunger and keeps you from eating in between meals.
It's easy to digest
Because many of the ingredients are already diced or blended, soup is easy to digest. That makes it great for infants and the elderly, in particular.
It's medicinal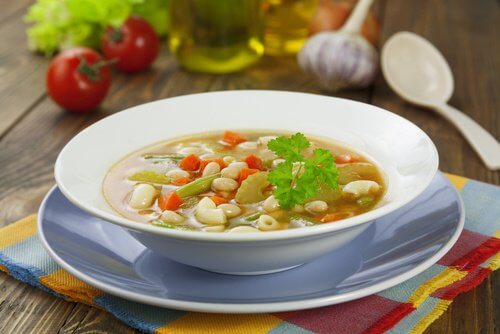 A rich soup can help prevent colds and the flu during winter. The staple for this, chicken soup, is a spectacular example for this type of home remedy. Chicken soup contains antibacterial and anti-inflammatory ingredients, which is why it's so powerful.
It's affordable
Finally, soup is easy to make and the ingredients are usually already in your pantry. Sometimes all you have to do is take a quick inventory of your fridge and shelves, add some water, and combine. To the table!
What do you need to make the perfect soup?
There are thousands of recipes for soups and most of them have a long tradition or were designed by a grandmother many decades ago. We'll give the "basic" recipe here.
Ingredients
Onion
Red or green bell pepper
Carrot
Leek
Garlic
Parsley
Then you can add whatever you want:
Tomato
Potato
Zucchini
Fennel
Chard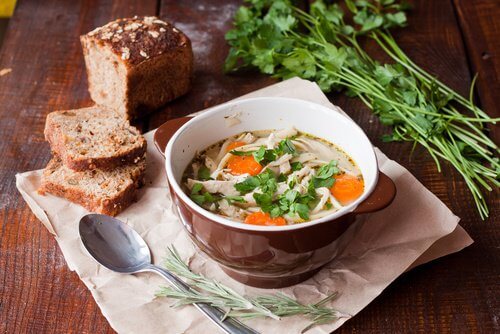 Don't forget the spices:
Salt
Thyme
Oregano
Bay leaf
Olive oil
Or the optional add-ons:
Rice
Pasta
Meat
Chicken
Fish
Mushrooms
There are many different ways to make a soup:
Julienne
The name of this recipe is derived from the way you cut the vegetables. It's a colorful dish that's full of vitamins, fiber, and calcium.
Cook the vegetables with some broth until everything is tender. You can add rice or pasta, as well.
Creams
A cream soup goes through a simple process before adding all the ingredients to your saucepan. First the vegetables are processed in a blender. You can mix in a little milk, for example. Some people also add semolina flour.
Visit this article: Delicious vegetable soup recipes
Sautéed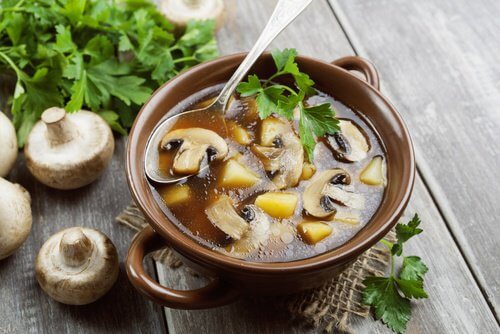 This is sometimes made in combination with the first type of soup because after you cut your vegetables, sauté them in a little olive oil. Water or broth is then added until everything is thoroughly cooked.
Single ingredient
These can be creamed, julienned, or chopped into larger pieces, but all are based on one single ingredient. Some examples can be pumpkin, tomato, or potato.
Cold soup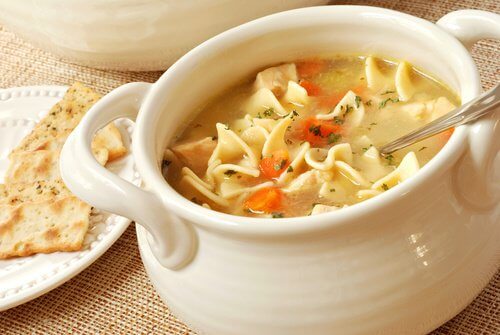 This is a perfect kind of recipe for summertime and a good solution for soup lovers who don't want to wait until winter to start enjoying soups.
You can make them with processed beets and cucumber, and cook as usual. Just let them cool and they're ready to eat.
And what about bouillon cubes?
There are a lot of different opinions about whether or not bouillon is good or bad for you when added to a soup.
The fact that they contain a lot of sodium cannot be denied. But it's also true that they add a different flavor to your dishes (not only soups).
Some people opt to leave out the bouillon and find other ways to replace that flavor with processed or dehydrated vegetables. You can always ask your doctor what they recommend if you have high blood pressure or kidney problems.