How to Make an Aspirin Facial Peel for Beautiful Skin
We recommend using this aspirin facial peel in the evenings before going to bed. In the days that follow, make sure you apply a good facial sunscreen because your skin will be more sensitive to the sun.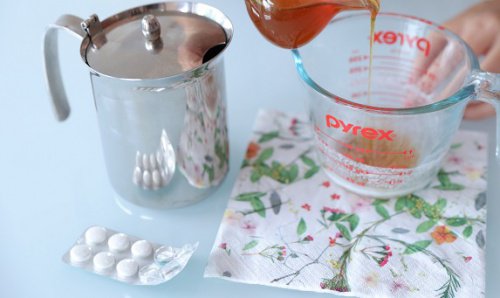 Facial peels and scrubs are popular beauty treatments right now because they cleanse the skin thoroughly, as well as reduce blemishes, freckles, scars, and other cosmetic issues.
These treatments are very expensive in spas and beauty salons, well beyond the reach of most women.
Fortunately you don't need to be a beauty professional to do this at home, with ingredients that are easy and inexpensive to acquire.
What should you consider before performing an aspirin facial peel?
Before you try this treatment, it's important that you prepare your skin several days in advance to prevent dryness and facilitate the removal of impurities.
Depending on your skin type, it's common to experience dry skin during and after this aspirin facial peel because you're removing a lot of dead skin that has built up on the surface.
It's a good idea to test this treatment on a small region of your face to make sure you don't have any serious side effects, like painful burning or itching. If you do, it's best that you skip this treatment in favor of something less aggressive.
Results will vary according to skin type, as well as what your normal skin care routine consists of.
With all this in mind, today we invite you to learn how to make a facial peel using aspirin at home to restore and rejuvenate your skin.
Aspirin facial peel for beautiful skin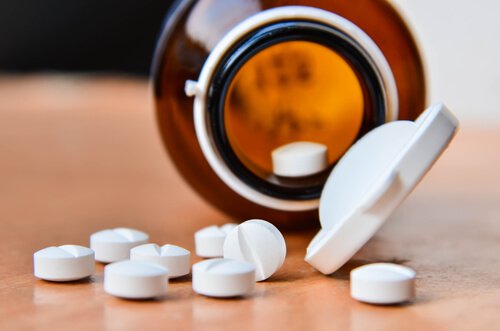 Aspirin is one of the most popular over-the-counter painkillers in the world, most often used to treat common problems like headaches.
But what most women don't know is that this ingredient can also have a lot of benefits for skin care, thanks to its ability to restore the skin and diminish blemishes.
This is thanks to the high content of beta hydroxy acids in aspirin, a fat-soluble ingredient that's added to cosmetic products like creams and scrubs that renew skin, eliminate blemishes, improve tone, and remove dead skin cells.
As if that weren't enough, aspirin is also an anti-inflammatory treatment that helps fight acne and prevents scarring.
If you're ready to be amazed by aspirin's ability to improve the health of your skin with this aspirin facial peel, read on to learn how to make it at home.
How do you make this aspirin facial peel?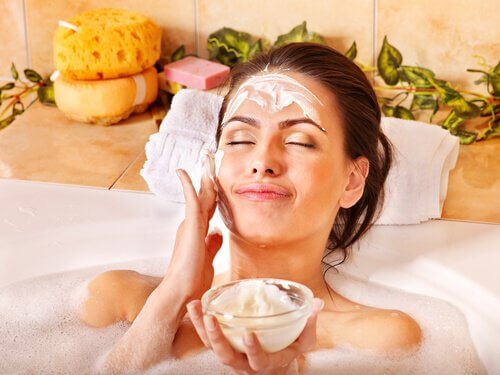 Because it's a strong treatment, it's best to perform it in the evening and avoid exposure to the sun.
It's not recommended that you do this very often because it strips the skin of natural oils, causing dryness. Two to three applications a month is the maximum you should use.
Ingredients
5 aspirin
2 tablespoons of honey (15 g)
1 tablespoon of plain yogurt (15 g)
Preparation
Crush the aspirin using a mortar and pestle until a fine powder is formed. Mix it with the two tablespoons of honey, preferably organic, and yogurt until it becomes a paste.
Usage
Before applying this peel, wash your face well and make sure you've removed all traces of makeup.
Dip a washcloth in hot water or heat it in the microwave for 30 seconds before draping it over your face for 10 minutes. This will open your pores to allow the mask to penetrate deeper.
Pat your face dry, and apply the peel in a thin layer. Leave it on for at least 20 minutes, but not more than half an hour.
Once the time is up, rinse this peel with warm water and apply a good moisturizer.
We recommend reading: How to Make Homemade Makeup Removers
Final recommendations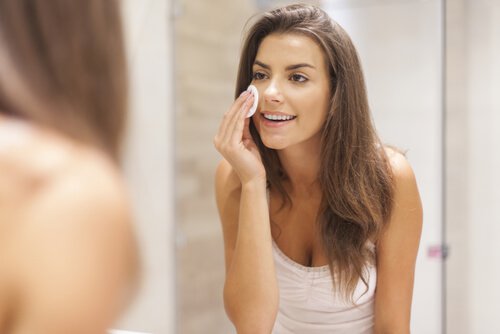 In the days following this peel it's important that you wear sunscreen because your skin will be more sensitive than usual.
Between peels, you should use gentle skin care products that help it regenerate.
If you follow the steps carefully, you'll start to notice results after the first month and will have more radiant and rejuvenated skin.
The properties that improve the appearance of your skin can be used on other parts of the body as well, such as the underarms, elbows, and knees where you often have the build up of dead skin cells.