Dinner is The Key to Lose Weight Healthily
In this article, we will explain how and why you can lose weight day after day by eating an appropriate dinner.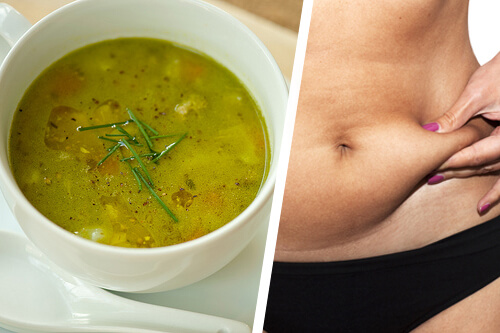 We are continually reading all sorts of tips for losing weight healthily without suffering; reduce calories, increase protein, eat several meals throughout the day, don't eat too many carbohydrates nor sugar, etc.  But there is one way to progressively and healthily lose weight which could surprise you: control your dinner.
What happens with dinner?
As the saying goes, "Eat breakfast like a king, lunch like a prince, and dinner as a beggar". This is how we all should portion our meals. According to energy use, one could conclude that as the days progresses, one needs less and less energy, unless you lead a more nocturnal life.
If you begin to reduce the amount of food you eat for dinner, or even if you eat dinner earlier, you might be hungrier in the morning and you can therefore consume more food for breakfast, if you haven't already done so.
This means that at the end of the day, even though you've eaten the same amount of food, it won't affect you at all if you spread it out through the day in this fashion. Your body will balance its own weight naturally.
At what time should I eat dinner to lose weight healthily?
There is another reason to control your dinner, because according to Chinese Medicine, between the hours of 11 at night and 3 in the morning, the gallbladder and liver work and regenerate themselves. These are two fundamental organs for digestion, which determine better or worse food absorption.  
With this schedule, the body will have already finished digestion, which means that dinner should be eaten no later than 8 pm.
How much can I eat for dinner to lose weight healthily?
The amount of food you eat will vary, depending on the person and their lifestyle, but the most important thing is to not go hungry, nor eat more than you need.
You must learn to find that point at which you are satisfied, or no longer hungry, but in which a lot of people still continue to eat because they have food on their plates. People eat to finish what is leftover, they eat out of gluttony, stress, because they don't realize they're doing it or for the satisfaction from a dessert, etc.
If you're able to find a way to stop eating at that moment, not only will you not gain weight, but this will make digestion easier and you will reduce the size of your gut, which usually gets bloated when it has too much to digest.
Choose satiating foods to lose weight healthily

One way to avoid hunger without eating too much, consists of choosing satiating foods, rich in water and fiber, that both fill you up and are easily digested.
These foods primarily consist of vegetables, but seaweeds are also a great help. You could include seaweeds like wakame, agar agar, kombu, sea spaghetti, spirulina, klamath seaweed, etc. Add them to stews or, if using agar agar, you could even make satiating and healthy pastries.
What meals could I make that are satiating?
Vegetable stir-fries (broccoli, carrot sticks, mushrooms, corn, hard-boiled egg)
Vegetable and oatmeal cream with kombu seaweed
Salad with seed sprouts, apple and avocado
Andalusian gazpacho
Humus (garbanzo puree) or guacamole with carrot and cucumber sticks
Vegetable and quinoa soup
Spinach with raisins and pine nuts
Pumpkin cream with wakame seaweed and curry
Cold bean and chicken salad
Sweet agar agar gelatin with apple and cinnamon
And for people who are very hungry?
There are some individuals that want to eat fairly early, but can't because they work throughout the entire day, or for other reasons. And when they get home at night, that's the only opportunity they have to eat in peace.
For these individuals, we recommend eating a snack three hours before dinner so that you can still eat a few of the dishes we mentioned earlier, without eating to much.
If that's your case, the snack should also be healthy.  Here are a few examples:
Fruit or organic juice
Nuts: walnuts, hazelnuts, almonds, etc.
Dried fruit: dates, prunes, dried apricots, etc.
Whole grain breads
Fresh cheese with quince
Whole grain sandwiches (they could be made with cheese, avocado, eggs, etc.)
Photos courtesy of Samuel Gardiner, diekatrin and Great British Chefs.
It might interest you...