Lose Weight by Drinking Smoothies Once a Week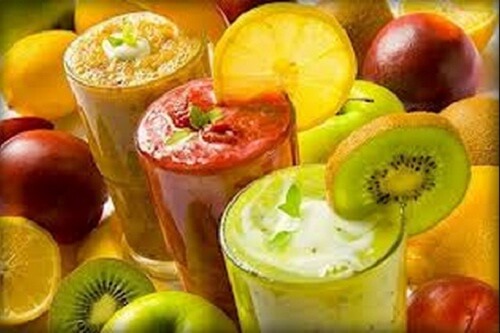 Smoothies are sometimes known for helping pack on the pounds due to their high sugar and fat content, but if we make them with the right ingredients, we can actually make delicious smoothies that are sweet and creamy, and can also help you lose weight.
We advise you to set aside only one day a week for drinking these smoothies as a meal replacement. That way our digestive system can rest. These smoothies are easy to process, which can help you lose weight by offsetting any excess or unhealthy consumption of food other days of the week.
Health benefits
Smoothies let us mix different ingredients together, including things that we may not normally like, without noticing individual tastes
In general, we usually don't chew our food as thoroughly as we should, but smoothies make it easy for food to get to the digestive tract
Because smoothies have a thick consistency, they satisfy our hunger cravings
We can combine different foods according to our preferences and focus on what best meets our body's needs
We can add natural supplements to smoothies, which make them even more nutritious and therapeutic
Smoothies contain the required amount of carbohydrates, protein, and fats that the body needs for efficient energy production
Smoothies can provide an appropriate break, following a period of excessive food consumption
How do we prepare them?
First we pick a day of the week that doesn't require a great deal of physical or mental effort, because the body will be working hard to detox and regenerate itself.
Drink approximately three to ten smoothies throughout the day. It's important not to go hungry, but we should also wait a good amount of time between smoothies to allow for thorough digestion.
Drink smoothies slowly, savoring and even chewing parts of the blended beverage. For people who are more accustomed to eating solid food, you can even consume thicker smoothies from a bowl using a spoon.
It's ideal to always choose the same day of the week for this, so that the body gets used to a cleansing routine.
Always avoid using tobacco products or other unhealthy habits.
During the day, engage in gentle exercise like yoga or tai-chi, breathing exercises, meditation, relaxation, etc. You can also go on easy walks on the beach or simple hikes.
In addition to consuming smoothies, drink plenty of water throughout the day. You can also opt for detoxifying teas to help clean out our system. For example:
To strengthen the liver: make a tea with milk thistle, dandelion, boldo leaf, and artichoke
To detox the kidneys: make a tea with burdock root and horsetail grass
To improve bowel function: try sin and linseed oil
To purify the skin: use nettle teas
To soothe the nervous system: mix passion flower, lime, and valerian root
Preparing smoothies
The following are ingredients that we add to each smoothie. To avoid problems with digestion you shouldn't choose more than one ingredient from each category to add to the same smoothie:
Fresh fruit: apple, pear, pineapple, strawberry, papaya
Ripe banana
Baby spinach
Ripe avocado
Ground nuts: almonds, walnuts, pine nuts, hazelnuts
Dried fruit: plums, raisins, dates
Vegetable-based beverage (oat, rice, soy), natural, fresh apple juice or water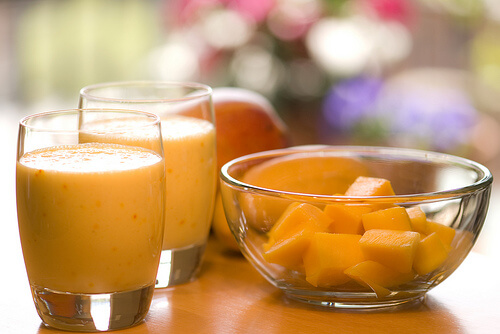 We can also add some of the following supplements, which add nutrients and provide lots of vitamins, minerals, fatty acids, and more.
Brewer's yeast: excellent supplement for the skin, hair, nails, and nervous system, and also provides energy
Wheat germ: wheat germ is a great antioxidant, and a good source of vitamin E
Powdered bee pollen: this is a nutritious superfood that helps fight fatigue and exhaustion, while supporting the body's natural defenses
Cold pressed flax seed oil: this oil is rich in fatty acids
Extra virgin coconut oil: this highly nutritious oil will add a delicious, subtly sweet flavor to smoothies
Spirulina powder: spirulina is one of the best superfoods available. Adding a little bit to a smoothie won't change its taste, although it will add a green color to the smoothie
Wheat grass powder: this is a great cleansing agent and also a good source of minerals
To add sweetness, choose one of the following:
Stevia
Honey
Golden syrup
Molasses
Maple syrup
Sometimes, a ripe banana can add just the right kind of sweetness to your smoothie.