How to Lose Fat and Gain Muscle Strength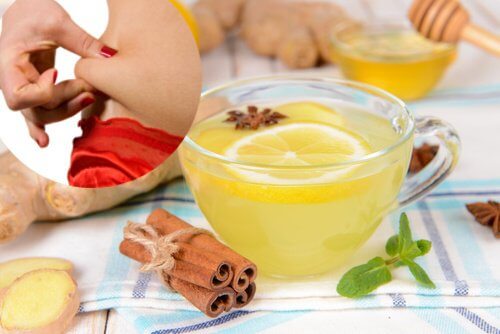 You have surely thought about this more than once: You are able to lose fat but notice that your muscles look softer and your skin is more flaccid. It is something that you don't like and looks bad. What can you do?
Your diet is essential for getting that balance you need and your desire for muscle strength. Combine it with proper exercise and small everyday efforts that will allow you to get the figure you want. Take notes!
Tips for Burning Fat and Getting Firm Muscles
1. Keep Your Metabolism Active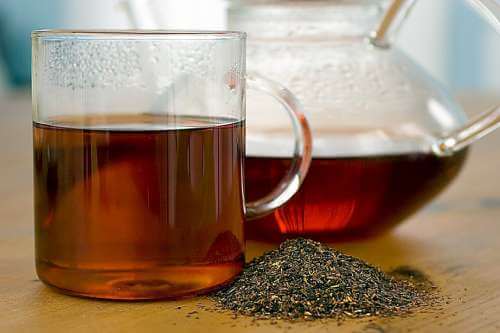 From now on, you should make some small changes in your diet, some very simple things that will give you huge results:
In order to keep your metabolism active, avoid skipping meals. On the other hand, we recommend eating 6 meals a day in which you don't include large amounts of food. It will always be best to eat a little a few times a day than eating many times a day throughout the day.
Start your breakfast with a cayenne pepper infusion, green tea, and honey. It is a great remedy to accelerate your metabolism and that will also give you many vitamins.
Every four hours, it's great to drink a metabolism boosting juice. You have a few options: pear, pineapple, and cranberry juice, pomegranate and mint juice, or beet and carrot juice. Super delicious!
2. Yes to Protein!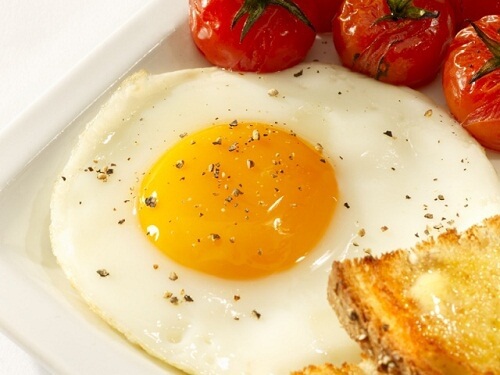 Losing weight by eating more protein is not only possible, but also recommended. Your body needs a balanced supply of protein in order to get energy, strengthen your defenses, and make your bones and muscles strong and firm. 
Consuming protein will allow you to burn fat, especially in your abdomen, but it is important to keep in mind the following things:
Don't overeat animal protein. You also have highly suggested vegetable options like, for example, spinach, cabbage, lentils, green beans, quinoa, almonds, algae, spirulina, hummus… Foods that give you  many options when eating.
At breakfast, for example, it is highly suggested that you regularly include egg. If you eat it boiled, it is even more healthy.
3. Superfoods that Care for Your Health and Help You Lose Fat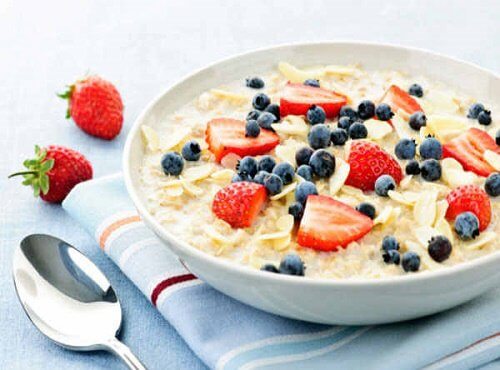 Sometimes, following a diet to lose fat with added factors like a job, stress, or lack of sleep, can make you suffer from a deficit of vitamins and minerals. It is a risk that you should not allow. That is why many nutritionists recommend that you include what is known as "superfoods" in your diet, which are foods that are very rich in nutrients that will take care of you and will not make you gain weight.
Take note of what they are:
Oats
Broccoli
Salmon
Cranberries
Greek yogurt
Lentils
Turkey breast
Spinach
Tomatoes
Green tea
Goji berries
Hazelnuts
4. A Little Bit of Aerobic Exercise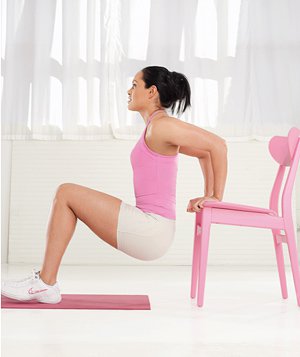 You do not need to make a huge effort or suffer in order to lose weight. In order to get firm muscles, just take on a simple routine in your day to day. Do you want some simple exercises?
Set your alarm clock 40 minutes earlier. Take advantage of eating a proper breakfast and then go for a run or walk. It'll just take 20 minutes.
When you come back home, take a warm shower that ends with a splash of cold water on your legs.
At midday, do 10 crunches and some simple exercises with weights for 10 minutes.
In the afternoon or last hour of the day, take a walk, quick job, or take a bike ride with somebody. Swimming is also highly recommended.
If you do these three rounds of exercises, you will be able to not only lose weight, but also firm up your muscles. It is simply about being conscious and persevering muscle mass.
5. Supplementary Smoothie to Strengthen Muscles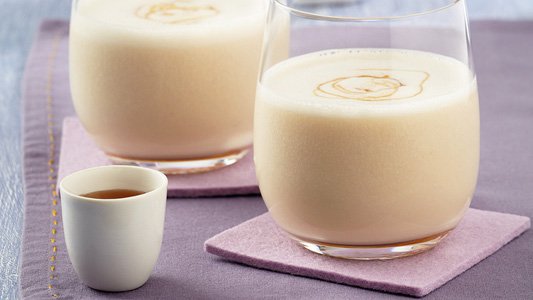 Ingredients
250 mL of oatmeal water
15 g of wheat germ
A little bit of cinnamon
1 banana
3 almonds
3 ice cubes
Directions
It is very simple, tasty, and effective. We highly recommend drinking this smoothie 3 times a week, a half an hour before your lunch. It will be satisfying and also allow you to firm up your muscles. In order to make it, just take a not too ripe banana, peel it, and cut it into three pieces.
Put the glass of oatmeal water, banana pieces, almonds, and the tablespoon of wheat germ in the blender and get a well-blended mixture. When you drink it, include those ice cubes and a little bit of cinnamon on top. It is delicious. The cinnamon and drinking this cold smoothie will help accelerate your metabolism.
Will you try these simple tips? You will see how in a short time you can lose fat and get firm muscles.