Lemon and Ginger: Great Allies for Stopping Migraines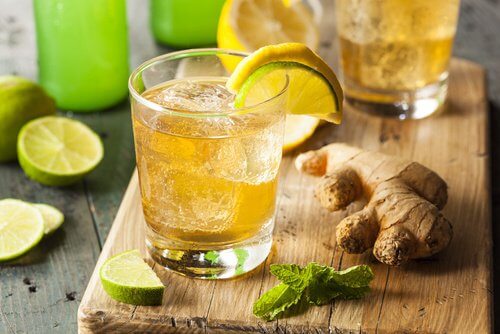 Lemon and ginger can help to prevent and treat migraines. You can also improve your condition by reducing how much dairy and animal proteins and fats you consume.
Migraines are a health problem that affect a lot of people, especially women, who sometimes suffer from them habitually without finding a solution for fighting them.
Often times people choose to lock themselves up in dark, silent rooms, as the only way to reduce the pain. This only worsens one's quality of life, and it affects one's work and family relationships, negatively influencing one's emotions.
In this article we are going to explain how to treat migraines naturally, with the help of two miraculously medicinal foods: lemon and ginger.
The cause of migraines
The problem with migraines is that they can be caused by different things, which makes holistic treatment more difficult.
Natural medicine considers diverse factors which could influence this condition, so as to completely treat the condition without leading to side effects that conventional medications can cause.
Some of the most common causes of migraines include:
Digestive disorders.
Hormonal disorders.
Vision problems, or straining one's eyes.,
Jaw tension.
Dental infections.
Spinal blockages.
Hypertension.
Anemia.
Kidney problems.
Sinusitis.
Eliminating toxins
Most of the previously cited causes can be cured if one undergoes a toxin cleanse, allowing the body to regulate itself naturally.
This helps to reduce hypertension, it improves anemia, regulates the digestive tract and hormonal system, it eliminates excess liquids and mucous, etc.
In this sense, lemon and ginger are two medicinal foods that could be highly effective, thanks to their multiple benefits.
Lemon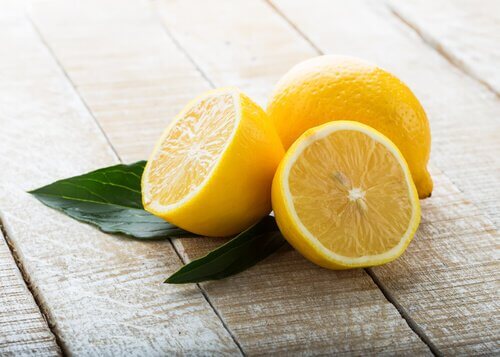 Lemon is a strong fruit that can treat a lot of health problems, thanks to its surprising benefits.
It is an excellent medicinal and cleansing food, and is great at cleansing the body.  In spite of being an acid, it has alkalizing effects on the body and helps digest and digest fats.  In a lot of cases, these fats can provoke migraines.
Lemons are also perfect for treating cardiovascular conditions.
Anytime that you have an organic lemon, you can also consume the peel, which is rich in nutrients.
Curiously enough, in the past people have placed half a lemon on each migraine sufferer's wrist, letting it set for 10 minutes. This has helped alleviate migraine symptoms almost immediately.
Ginger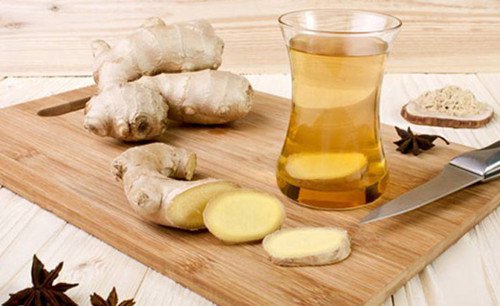 The ginger rhizome (Zingiber Officinale) has been used medicinally since ancient times in the East. It has a very unique taste, slightly sweet, refreshing, and spicy.
In addition to alleviating migraine symptoms, ginger root also has a lot of other health benefits:
Helps prevent ovarian, prostate and colon cancer.
Improves digestion.
Increases metabolism.
Fights nausea and dizziness.
Provides the body with heat.
Alleviates pain and inflammation in the throat.
Improves circulation.
Fights fluid retention.
Helps prevent infections and increases the body's defenses.
Has an expectorant effect, helping the body to eliminate mucous.
Calms menstrual cramps.
Protects cardiovascular health.
How is it used?
Each morning, prepare the following beverage:
Ingredients
2 organic lemons, with the peel
5 Tbsp. (50 grams) fresh, peeled ginger
2 liters water
Pure stevia extract
Directions
Prepare this beverage in the blender.
Add the lemons, cut into medium size pieces, with the peel.  Add the ginger in pieces as well.
Add the water and stevia, then blend for 2 minutes on medium speed.
Then strain.
Drink:
2 glasses in the morning.
3 glasses mid-morning.
3 glasses mid-afternoon.
1 glass before bed.
When should I use this treatment?
This treatment could be used in two different ways:
Whenever you are currently suffering from a migraine, until your symptoms improve. In this case, you will need to avoid dairy products, animal proteins, fried foods and other harmful fats, in order for it to be effective. You will also need to avoid any foods that you know that you do not digest well.
Preventively, for 15 days, repeating the treatment every 3 months, or whenever you are most vulnerable to suffering from a migraine.