Learn How to Make a Broth that Fights Inflammation and Cancer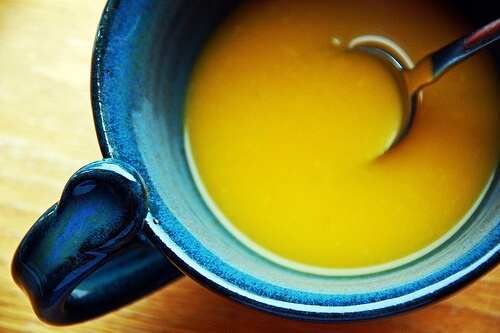 At some point, we may need to look for medications or natural treatments for problems like inflammation and cancer. But we need to remember that there are also foods that can help with this, and we can easily incorporate them into our daily diet to stay healthy the natural way.
In this article, we'll share the recipe and the associated benefits of a delicious and therapeutic broth that you can consume each day to fight both inflammation and cancer (rheumatism, gout, bronchitis, and asthma, for example).
Broccoli
In general, all cruciferous vegetables like broccoli, cabbage, cauliflower, and kale have healthy properties that can help prevent cancer of the prostate, breast, lung, and colon, as has been shown in numerous studies. This is thanks to their high levels of substances that prevent the development and spread of tumors. But we specifically mention broccoli because it also has vitamins C and E, as well as minerals like calcium and iron. Broccoli can help fight many diseases.
For this broth, we recommend that you steam broccoli florets first, and you can also add broccoli sprouts.
Garlic
Garlic is a potent natural antibiotic and anti-inflammatory agent that also reduces the risk of certain cancers – including cancer of the stomach, esophagus, pancreas, and breast. Additionally, we recommend doing the Tibetan garlic treatment every five years, which lets the body benefit from all its excellent properties.
Onion
Alongside garlic, onions are one of the most medicinal foods that exist, and they're well known for their anti-inflammatory properties as well as a high sulfur content that helps prevent cancer. Onions are also recommended for kidney problems and fluid retention, through an onion-based broth that is similar to the one we're going to explain in this article.
Celery
Some studies have shown that the acetylenic metabolic agents contained in celery can help prevent tumor growth and the metastasis of cancer cells. Besides that, the high polyacetylene content also helps alleviate inflammation.
Turmeric
The root of this plant contains curcumin, a highly potent anti-inflammatory agent, so it's recommended for people who are suffering from pain due to rheumatoid arthritis, fibromyalgia, or chronic fatigue. Turmeric also has elements that can fight cancer by inhibiting tumor growth, and is also useful for helping people overcome the side effects of some cancer treatments.
To obtain these benefits you need to consume turmeric every day, but this spice can easily be added to all kinds of soups, sauces, and even desserts like smoothies, puddings, and cakes. Its presence in this recipe is essential.

How Do We Make This Broth?
First we cook the vegetables in a way that draws out their nutrients, using a mixture of water and ground turmeric. Gently simmer them for about 40 minutes or less if you're using a pressure cooker. We'll strain off the broth and reserve the vegetable pieces, which can be used later in other ways, such as:
As filling for tortillas or tacos
In savory crepes or pies
To make a vegetable sauce or curry
As a side dish
For making salsa
In an egg scramble
You can also simply eat them by themselves, seasoning them with a little extra virgin olive oil or homemade cream sauce.
You can make enough of this broth to last a maximum of two or three days so you don't have to prepare it every day. You can also freeze it, although it will lose some of its nutritional value that way.
How Should We Consume It?
To get the maximum benefits to your health, you can drink up to three cups per day between or just before meals. The broth can also just be used seasonally, especially during colder weather or when you notice your defenses seem lower than normal.
This broth is essential for people who suffer from chronic inflammatory diseases and associated pains, like fibromyalgia or rheumatoid arthritis, as well as people who are susceptible to cancer – both those with a family history of cancer or those who have had or are currently suffering from this disease.