Learn How to Make A Delicious Lemon Cream Pie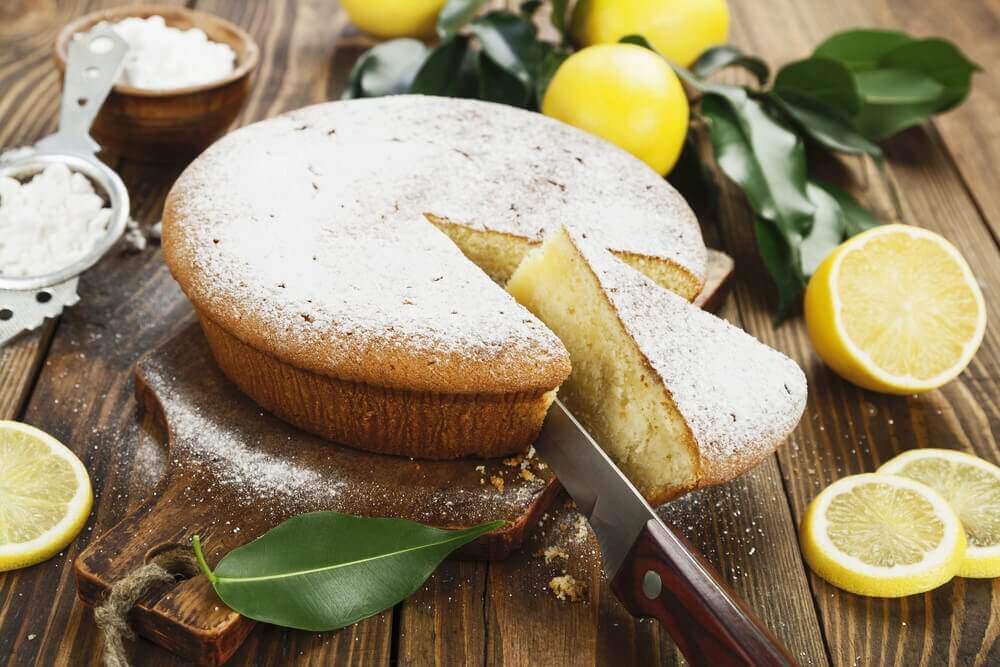 Making an exquisite lemon cream pie doesn't just mean offering something heavenly. Lemon is well-known for being a citrus fruit that provides many benefits to the body. Therefore, what better way to eat this fruit than to have it in desserts?
Its versatility makes it easy to prepare and to combine with other ingredients. You can add it to sweets, drinks, salads, and sauces. Eating lemons is always an enjoyable experience. Lemons contain calcium, magnesium, vitamin C, citric acid, bioflavonoids, and pectin which all benefit the immune system.
Lemon cream pie
Pie crust ingredients
1 pinch of salt
1 beaten egg (60 g)
½ cup of sugar (100 g)
6 cups of flour (600 g)
4 tablespoons of milk (80 ml)
6 tablespoons of shortening (60 g)
3 teaspoons of baking powder (50 g)
1 tablespoon of lemon zest (10 g)
Filling ingredients
¼ cup of sugar (25 g)
2 beaten eggs (180 g)
½ stick of butter (50 g)
¼ cup of lemon juice (60 ml)
1 tablespoon of cornstarch (10 g)
Filling Instructions
Mix the butter and sugar in a bowl along with the lemon juice.
Cook in the double boiler until the sugar dissolves.
Dissolve the cornstarch in a spoonful of water or lemon juice, and add the eggs.
Heat while stirring until it thickens, without it getting to a boil.
Let it cool and set aside.
Crust Instructions
After sifting the flour and the baking powder, add the salt and sugar.
Add the butter and cut into the flour using a fork or food processor.
Add the egg, milk, and lemon zest.
Mix until all ingredients are combined.
Divide the dough into two equal parts. Place both on a flat floured surface and roll them out. Use one to cover a previously greased, 26-centimeter (10 in.) pie plate.
Pour the filling on the pie crust and cover the filling with the other crust. Make sure to crimp the edges well.
Bake at 180°C (350°F) in a preheated oven for 35 minutes.
Let it cool before removing it from the plate.
Chilled lemon cream pie
Ingredients for the lemon cream
Zest of 2 lemons
1 cup of sugar (100 g)
3 medium eggs (180 g)
1 ½ cup of lemon juice (150 ml)
1 ½ cup of heavy cream (150 ml)
Ingredients for the base
1 tablespoon of water (10 ml)
1 ½ cup of flour (150 g)
2 ½ tablespoons of sugar (25 g)
2 sticks of butter (125 g)
Cream Instructions
In a bowl crack the eggs, lemon zest, and sugar. Beat the ingredients by hand or with a blender until it turns into a foamy mixture.
Add the heavy cream and continue whisking.
Add the lemon juice and continue whisking until it's thoroughly mixed. Set aside.
Preparing the dough for the base
In a large bowl, mix the flour with the sugar. Add the butter cut into cubes and press it with your fingers until you get a sticky dough. Add a spoonful of water and stir until you get a ball. Wrap it in plastic wrap and refrigerate for 30 minutes.
On a floured work surface, roll out the dough from the center outward and, from time to time, rotate it 90° to flatten it evenly. Make sure it doesn't stick to the work surface.
By using a rolling pin, flatten the dough until you get a circle about 32 centimeters (12 in.) in diameter. Place it on a pan greased with butter. Make sure to press the dough against the bottom and sides of the pan to get it to stick well.
After poking the base of the dough with a fork, refrigerate for another 30 minutes.
Cover the dough with aluminum foil and pie weights or dry beans to prevent it from bubbling. Place it in the center e of an oven preheated to 190ºC (375ºF) for 15 minutes.
Remove the aluminum foil and pie weights. Bake the dough for 15 minutes longer at the same temperature.
Pour the cream onto the dough and bake another 20 minutes.
Place it in the center of an oven set to 190ºC (375ºF), until the cream sets.
Remove the lemon cream pie from the oven and let it cool at room temperature for a while before cooling it in the fridge.
Sprinkle with icing sugar before serving (optional).
It might interest you...