Learn How to Easily Sanitize and Clean Your Mattress and Your Pillows
Having a clean home free of mites is a priority for us all. However, it's not always easy. Learn how to clean your mattress and pillows in this article.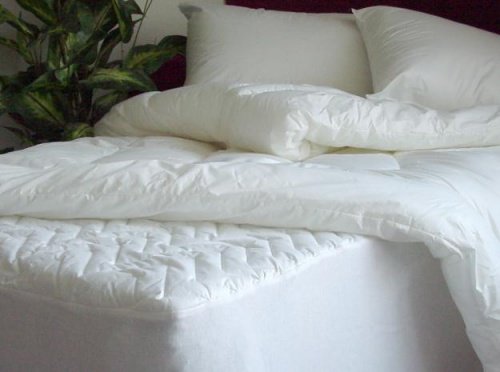 Having a clean home free of mites is a priority for us all. However, it's not always easy. There are areas that tend to get forgotten and others that we have no idea how to tackle.
This last case usually applies to cleaning your mattress and your pillows.
The issue is that it's a very important task, since we're talking about the place where we sleep. Although the sheets and covers protect them, it's essential that you learn how to do it.
Ignoring this task not only worsens respiratory diseases, such as asthma or allergies, but it can also affect their appearance.
In addition, when we have large amounts of dust at home, it can easily compromise the quality of your sleep. All this is due to the existence of micro-organisms that prevent you from breathing properly.
Although there are many alternative chemicals intended for this purpose, the healthiest way to clean and sanitize your mattress pillows easily are also the most natural.
They're the healthiest for our bodies and, therefore, those that produce fewer side effects. In this article, we'll take a look at how to do it!
How to sanitize and clean your mattress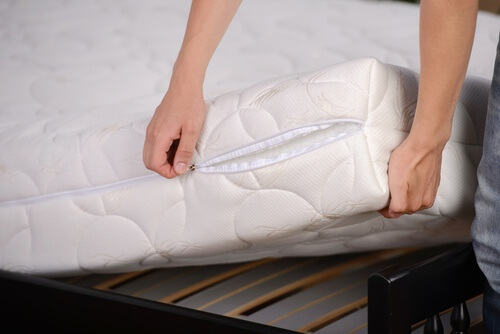 Firstly, we recommend that don't make the bed as soon as you wake up.
Wonder why? When we decide to do this upon waking up, we close the sheets and, with them, the particles that inhabit them and your mattress.
It's best, therefore, to let them breathe and give them some sunlight. This is the arch-enemy of microbes. This way, by the time you return to make the bed, many of them will have disappeared.
So, if you're looking for a more aggressive solution, simply leave it outdoors for a day!
It's possible, however, that it may need something more intensive. In this case, we suggest you use baking soda and disinfectant essential oils.
Ingredients
2 tablespoons of baking soda (20 g)
2 drops of:

thyme oil
essential tea tree oil
lavender oil
How to do it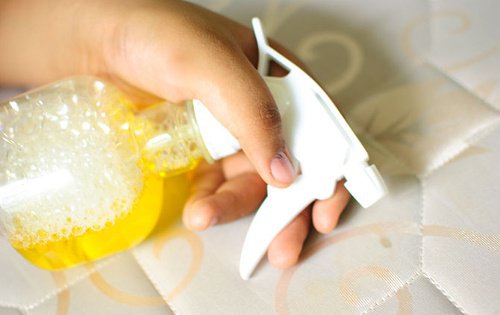 First, you must mix the baking with all the essential oils.
Then, with a strainer, sprinkle the entire mixture on the surface of the mattress and leave to act for 2 hours.
After this time, run the vacuum cleaner over it so that there are no remains.
With this, your mattress will be good as new and ready so that you're still breathing easy and comfortable during sleep. It will end that feeling of "I wake up more tired than when I go to bed"!
If this was the source of the problem, a good rest is guaranteed.
Easily sanitize your pillows
Now, we'll show you several methods to clean your pillows easily. In this case, we have the invaluable help of the washing machine.
Despite this, we'll teach you some environmentally friendly solutions.
Baking soda and vinegar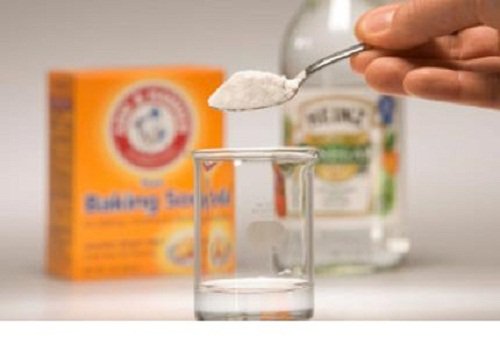 Although you can also use a scented detergent, we recommend this method. The reason is very simple: you'll avoid the effect of artificial chemicals polluting the air in your home.
There are substantial variations in the levels of oxygen and carbon dioxide during the night. In this sense, it's essential that we ventilate well and take care of the quality of the air that we breathe.
Ingredients
Half cup of baking soda (50 g)
A tablespoon of white vinegar (10 ml)
How to do it
You only have to put the pillows in the washing machine together with the mixture, and you will sanitize them easily.
Repeat the process again to strain them as much as possible.
Dry them in the sun to take care of any remaining moisture or microbes.
With these simple tips, you'll sanitize your mattress and your pillow easily. You won't need to make a great effort, or spend lots of money.If this weren't enough, these procedures are also considerate of taking care of the environment.
Remember that our existence of our planet allows you to smile, hug your loved ones, dance, and live. And therefore, it deserves to be treated with the utmost respect always.
We invite you to discover other green measures, or the greenest possible, for your personal care, as well as in your home.