Learn All about Aortic Dissection
According to studies, 75% of aortic dissection patients die before reaching the hospital. Without treatment, mortality approaches 90% in the first three months.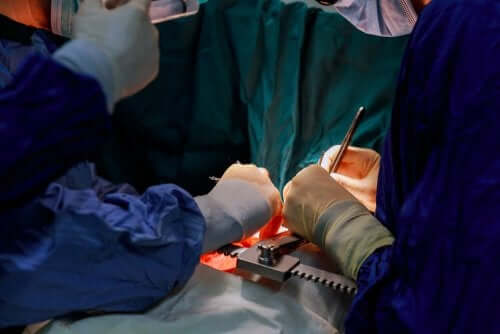 Aortic dissection is a very severe type of trauma. Unfortunately, this type of traumatic aortic rupture manifests on its own. Overall, these injuries are directly responsible for between 16 and 40% of deaths, second only to head trauma.
Traffic accidents are among the most common causes of this condition, as well as falling impacts.
According to studies, 75% of aortic dissection patients die before reaching the hospital. Without treatment, mortality approaches 90% in the first three months. The chances of survival will be determined by the severity of the dissection, associated injuries, and the applied treatment.
Classification of aortic dissection
Generally, doctors determine the appropriate treatment based on a classification out of several types:
Class I. These dissections are treated with beta-blockers and monitored until they stabilize or disappear.
Class II. These require immediate surgery. Plus, they also include those that are contained with pseudoaneurysms. Nevertheless, they still present secondary signs of severe dissection.
Finally, an intermediate group called limited intimal tears (LIT) of the aorta. In this case, treatment depends on other factors. These include the stability of the dissection, the absence of secondary signs of severity, and other associated injuries.
Symptoms of aortic dissection
Also, the patient's symptoms will influence the choice of treatment. Here, we'll highlight the associated signs of severe aortic dissection and dissection stability.
These include:
Pseudocoarctation. An abnormality of the aorta.
Massive left hemothorax.
The size of the pseudoaneurysm or involvement of more than 50% of the circumference.
Unfortunately, these factors increase the degree of aortic dissection. Therefore, they need urgent repairs, while their absence allows for elective treatment. Another factor with the same meaning is prehospital hypotension.
Diagnosis
In recent years, there has been a revolution in both the diagnosis and treatment options. Thus, it has evolved along with multi-detector technology and the introduction of new endovascular repair techniques.
This has allowed for small dissections to not go unnoticed. Plus, it's led to a decrease in mortality that's directly related to the choice of procedure and the time of treatment.
The natural evolution of aortic dissection depends on several variables. Although the type of dissection is a determining factor, it isn't the only one. These variables condition the need or appropriate time and treatment.
In short, there has been a revolution in the diagnosis of aortic dissection due to improvements in chest X-rays. Now, doctors can identify a minimal aortic dissection that previously would have remained hidden and weren't always accompanied by bleeding.
Treatment
There are three ways doctors treat this condition:
Doctors can conduct the procedure immediately or on a semi-elective or scheduled basis. As for endovascular repair that has developed in recent years, it leads to less operating room time, less need for transfusions, and shorter hospital stay compared to patients who undergo open surgery.
This data suggests that it's a good idea as the treatment of choice for patients with favorable anatomy and even in children with thoracic aortic dissection.
It might interest you...