6 Best Ways to Use Beer for Skin and Hair
Although you may not believe it, because of the components in beer, it can treat dandruff and other hair conditions when used as either a shampoo or conditioner.  It also gives hair a unique shine.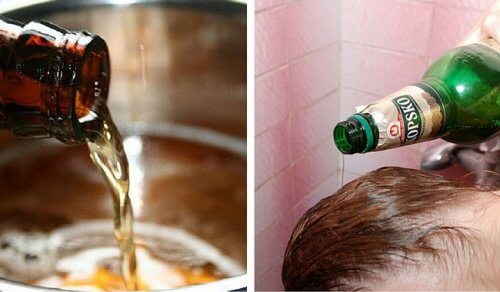 Beer is one of the oldest, and most consumed alcoholic beverages worldwide. Because of its high nutritional content, consuming moderate amounts of beer provides important health benefits.
But a lot of people still haven't tried its cosmetic applications, which can make skin and hair beautiful.
Nutrients like proteins, vitamins, and barley help improve appearances, even when subject to some kind of condition.
And a lot of beer's properties can be combined with other home ingredients to create 100% natural and inexpensive beauty products.
Do you know about beer's cosmetic applications?  We're going to share the 6 best ways to use beer so that you, too, can include them in your routine.
1. Hair rinse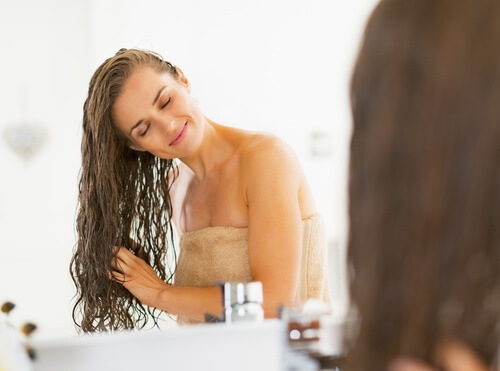 The proteins and antioxidants contained in beer help strengthen hair roots to fight hair loss and dryness.
As a result, your hair will be stronger and shinier.
Ingredients
1/2 glass beer (100 mL)
Perfumed conditioner
Directions
Moisten hair and apply the beer using a spray bottle.
Allow to set for 10 minutes, then rinse with plenty of warm water.
Apply a bit of perfumed conditioner so that your hair doesn't smell bad.
Use at least three times a week.
2. Beer and yogurt mask
Barley and nutrients in beer help control excessive oil production along with blemishes.
Combined with yogurt and a bit of olive oil, you can use beer to create a natural peel to give your face a renewed look.
Ingredients
5 Tbsp. beer (50 mL)
2 Tbsp. plain yogurt (20 grams)
1 Tbsp. olive oil (14 grams)
1 egg white
Directions
Add all ingredients in a bowl and beat into a smooth mixture.
Clean your face and spread a thin layer of the product over your face using a soft brush.
Allow to dry for 30 minutes, then remove with warm water.
Use once a week.
3. Beer and strawberry exfoliant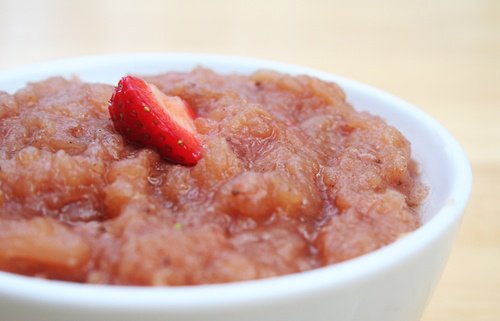 This exfoliating mask removes dead skin and helps remove black heads, making the "T" zone on your face look better.
Ingredients
3 strawberries
1 Tbsp. beer (10 mL)
Directions
Crush the strawberries using a fork and mix with the beer.
Gently massage into your face, allowing to set for 15 minutes.
Rinse with warm water. Finish the application using a moisturizing tonic.
Repeat treatment twice a week.
4. Milk and beer treatment for hair
Combining these two ingredients helps fight dandruff, dry scalp, and dull-looking hair.
Ingredients
2 Tbsp. milk (20 mL)
2 Tbsp. beer (20 mL)
Directions
Combine the two ingredients and rub them into your hair and scalp.
Allow to set for 20 minutes, then rinse with your normal shampoo.
Repeat twice a week.
5. Remedy for calluses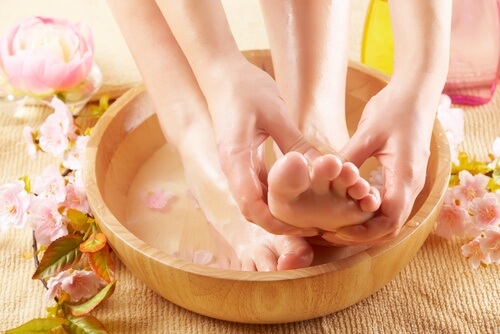 The moisturizing and astringent qualities in beer are great for softening hard skin that forms calluses on your feet.
If you combine this with a bit of mint infusion, your healing time will be accelerated to prevent possible complications.
Ingredients
2 glasses mint infusion (400 mL)
1/2 glass beer (100 mL)
Directions
Mix the hot mint infusion with the beer and soak your feet.
Soak for 15 minutes, gently massaging them.
After that time, use a pumice stone to remove the dead skin.
Rinse and dry well.
Use three times a week.
6. Beer conditioner
Shiny, healthy and beautiful hair does not require costly treatments. Beer and a bit of jojoba oil replace conventional conditioners.
Ingredients
1/2 glass beer (100 mL)
1 Tbsp. jojoba oil (15 grams)
Directions
Add the jojoba oil to the beer and apply to your hair after shampooing.
Rinse with plenty of water, then comb.
Use this just as you would your normal conditioner.
All of these wonders that beer holds have been left unused for years because it was hard to imagine that it was so good.
But now we know how to use it and a lot of people have used beer as a cosmetic product.
Try these treatments listed here, and see for yourself how wonderful they are for your beauty.