Did You Know that VapoRub Can Improve the Appearance of Acne?
If you use it sparingly and avoid open wounds, VapoRub can be a great ally to reduce inflammation caused by acne and improve its appearance. Try it!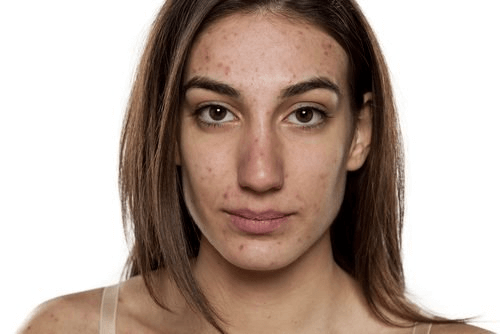 No one likes to suddenly have their face invaded by pimples in various forms, much less if you are an adolescent who dreams of winning your prince -or princess- charming.
Thousands of products have been invented to minimize the appearance of acne, more or less effective, both over the counter and homemade.
Surprisingly, VapoRub seems to produce good results.
A product with more uses than what it was made for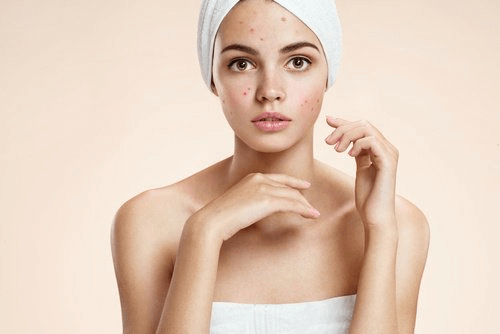 If you're older, just the mention of this ointment will take you back to your childhood. It was essential to reduce the symptoms of colds and flu.
When you were invaded by congestion and cough, there your mom was, with this magic formula. Just by simply rubbing it on your chest or throat, you would forget all your ailments for a while.
However, with the passing years, other uses for this product have become widely known which do not appear on its label.
And that is how we discovered that VapoRub is very effective in reducing the appearance of acne. 
But, why has it been so effective for those who would have never thought it?
VapoRub, the ideal tool for pimple "emergencies" 
Let us start with the fact that not all skins are the same. That is why what is good for some may not be good for others.
Furthermore, we should keep in mind that among the precautions indicated by the manufacturer is that this ointment should not be used on wounds or irritated skin.
Now then, the VapoRub formula contains some ingredients that could be effective when it comes to reducing inflammation in the area affected by acne. 
And also with some substances that could have the opposite effect.
In any case, many specialists do not hesitate to recommend it for treating this bothersome condition, especially in emergency situations.
How to use this ointment to improve the appearance of acne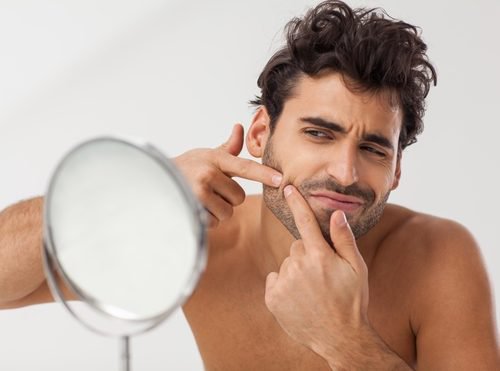 All you need to do so that the pimples begin to disappear is rub a little of this ointment on the affected areas and leave it on for a little while.
Ideally, you should use VapoRub before going to bed, and by the morning when you wake up, those bothersome acne pimples will not be so apparent.
However, it is recommended that you consult your trusted medical professional before using this product. 
It is possible that there may be something in your medical history that will make it difficult for you to tolerate some ingredients in VapoRub.
Know the ingredients of VapoRub
In the following, we will tell you what the main ingredients are in VapoRub and their possible effects in the treatment of acne.
Camphor. This substance is semi-solid, crystalline, and waxy, and has a strong, penetrating odor. It comes from the bark of the camphor tree.
Its anti-inflammatory and anti-fungal properties can help treat acne. Be sure to take care to avoid open wounds because of its potential for toxicity.
Eucalyptus. Considered to be the best option in the plant kingdom for treating respiratory afflictions, it is also an excellent anti-bacterial agent. 
Due to that, it is also beneficial for treating pimples.
Menthol comes from the menthol plant and contains anti-inflammatory and calming properties. Furthermore, it is also a good antiseptic. That is why it is recommended for skin irritations in general.
Thymol, the apparent anti-acne star and other ingredients in this product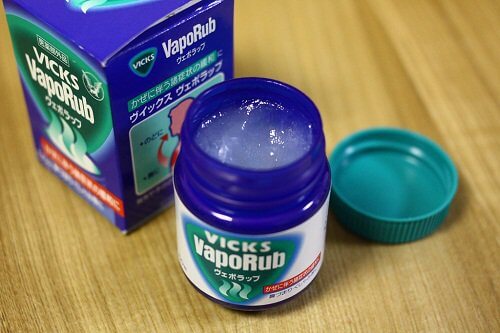 The other products in this legendary ointment are:
Thymol. It comes from the essential oils of thyme and oregano. It is considered an excellent comedogenic product for seborrhoea skin. 
Without a doubt, it is the ideal anti-bacterial for treating acne.
Turpentine. Comes from the resin of some types of conifers. It soothes the skin. As long as you don't use it on open wounds, it can be a good antiseptic.
Further, among the auxiliary agents used to enhance VapoRub we find:
Cedar wood essential oil. It regulates the production of oil. It also contains antiseptic properties.
Nutmeg essential oil. Because of its anti-inflammatory and bactericidal properties we must state its apparent benefits of improving the skin in general.
Petroleum. This substance bonds all the ingredients in VapoRub together. We don't recommend it for improving acne, since it can clog pores.