Can Green Tea Really Help You Lose Weight?
Green tea won't work miracles on its own, but it can be a good complement to a healthy diet and exercise.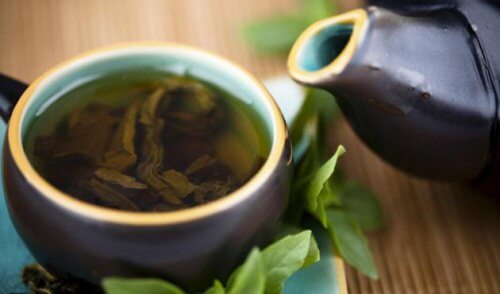 Green tea. We love it. Few things are more satisfying than coming home and pouring a cup of green tea into your favorite mug. Some people drink it simply for pleasure, but there are millions of people who also consume it for its excellent health benefits, one of the most popular of which is its ability to promote weight loss.
Is there really any truth to that statement, however? Is it true that green tea is one of the best natural beverages to help you lose a few pounds? Let's find out more today.
Green tea, healthy weight loss
When you're trying to lose weight, you should do so in the healthiest way possible. You already know that there're extreme diets that limit your intake of protein, carbohydrates, and all kinds of fats, even though your body requires a balance of all of these.
Instead you need a diet that gives you the proteins and essential fatty acids to allow your body to perform its natural functions. You need to lose weight the healthy way by leading an active lifestyle and taking advantage of the healthy things that nature gives you, like green tea.
So is it true that this ancient beverage can help you eliminate those extra pounds? Sure it is, but it should be considered a "supplement" to a healthy, balanced diet. It won't work miracles by itself if you keep making unhealthy food choices.
Let's find out how green tea can help you lose weight.
1. It's a powerful antioxidant
2. It speeds up your metabolism
One of green tea's main benefits is that it helps speed up the metabolism, letting you burn more fat. The catechins in green tea cause your body to enter thermogenesis, the process by which it produces energy from those extra pounds.
Don't forget that it's also a mild appetite suppressant, causing you to eat less and get from meal to meal without resorting to snacking.
Another interesting aspect is that this ancient beverage helps prevent your insulin levels from peaking and keeps lipids from penetrating your cells. All this will gradually reduce your levels of body fat.
3. It's an excellent diuretic and stimulant for the liver
Green tea is a great way to detox your body, eliminating harmful products that build up in your bloodstream and intestines. It helps remove saturated fats through the urine, along with other substances that make you feel bloated and cause inflammation…
In addition to that, green tea is a great way to stimulate and repair the pancreas and liver. It promotes their optimal function, and thanks to its high levels of antioxidants also helps protect them from damage.
How should you drink green tea to promote healthy weight loss?
1. Some say it's best to drink three cups a day of green tea.


2. Take your first cup on an empty stomach and add the juice from half a lemon.

3. The second cup should be consumed 20 minutes after your main meal of the day. This improves your digestion and nutrient absorption, keeping you feeling full until the next meal. We should also remind you to never add white sugar to green tea. It's best if you don't add any sweetener, but if you find it exceptionally bitter, you can add a teaspoon of honey (7.5 g).

4. After dinner you'll drink the final cup of green tea. Try to do this at least half an hour before going to bed. Why? Your body needs time to properly digest it before you go to sleep.

5. You'll begin to notice the results after around two months, but you must also remember to restrict the following foods from your diet:
Sodas and sweetened beverages
Pastries and desserts
Red meat
Refined white flour
Sausages
Dairy products with heavy cream
6. Common warnings about green tea
You should use caution when drinking green tea on a regular basis if you have high blood pressure (don't forget that it contains caffeine).
Also remember that drinking green tea between meals will prevent the proper absorption of iron and calcium, so be sure to wait at least 20 minutes after you eat to enjoy your cup of tea.
Finally, never exceed the recommended three cups of green tea a day. Otherwise it can be too dangerous a stimulant.
It might interest you...