How to Wear Different Styles of Skirts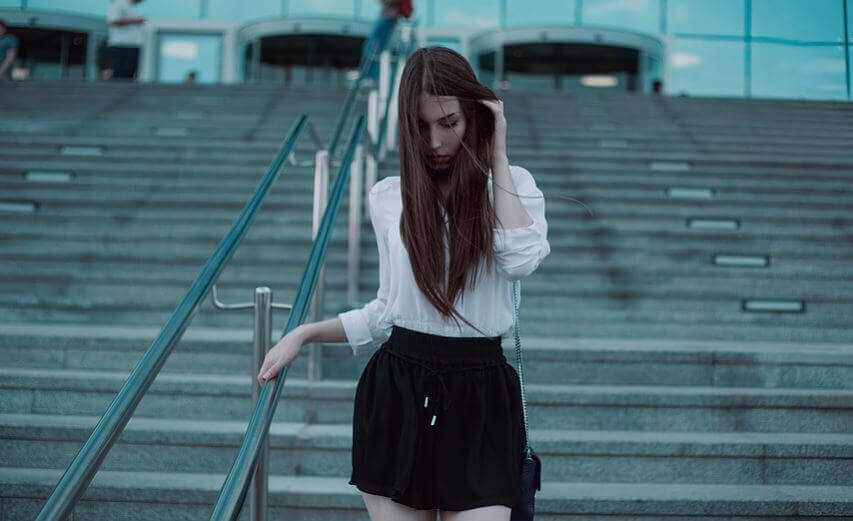 If you're a fan of skirts, then you must read this article. Here are some tips on how to wear different styles of skirts depending on your body type.
It's not always so easy picking out the right outfit, and skirts are maybe one of the most complicated. Out of all the options, you have to consider things like the occasion and, of course, your shoes. So today we'll teach you how to wear different styles of skirts.
While it may seem like they should go with anything and work well on any woman, the truth is that each skirt is different. Each style enhances a certain figure more than others.
Now, since it's already summer, you're probably wondering what type of skirt to buy. Well, these tips on how to wear different styles of skirts will certainly help!
Tips on how to wear different styles of skirts
Skirt length
Long skirts are great for tall women. Your legs will look even longer with a skirt like this. On the other hand, they won't look so great for a shorter woman, especially a skirt that goes below the knee. For shorter women, just above the knee or shorter is best.
As for midi or calf-length skirts, there's something a lot of us forget. It's that even if you have toned, thin legs, only the widest part of your leg will be showing, which won't give off the look you're going for.
Normally, skirts just above the knee look great on most girls. Of course, some still don't like skirts that are short because of some aesthetic reason.
Shorter skirts — and we're not just talking about miniskirts– are excellent for thin women who want to show off their legs. However, they should be reserved for more informal environments.
Type of skirt
Once you've chosen the length and color of your skirt, as well as what you'll wear with it, it's time to pick the type. Continue reading if you want to learn how to wear different styles of skirts.
Pencil skirts come in all styles, often in black, gray, and other neutrals. Like all classic clothing, they go well on any body type. They may go to above the knee or just below it, both extremes being quite flattering.
2. Bodycon skirt
Bodycon skirts look very good on thin girls, since they balance out their figures. They are also good at showing off a nice behind or thighs. As for shoes, they look nice with stilettos; together you get a modern, sophisticated look.
3. A line skirt
A line skirts — which have a slight flare — have a secret power for women with thicker thighs. The cut will beautifully enhance this part of the body. Also, if you have wide shoulders or a larger bust, they're great for balancing out your silhouette.
The main characteristics of these skirts, the pleats, adds volume to the hips and thighs. Therefore, they're only recommendable for women who want to highlight those areas. Otherwise, they could make you look bigger than you actually are.
You may be interested in this too:
5. Circle skirt
If a woman has a wider body, circle skirts may be perfect. Visually, they balance out the look. They're very comfortable too, and there's a length and design for any occasion.
6. Mini skirt
The difference between a mini skirt and a short skirt is that the latter goes below the halfway point of the thighs, while the former does not. They can be tricky to wear, since your legs in all of their beauty and flaws are on display.
Skirts are fun to wear, and there are so many options to explore. So now that you know how to wear different styles of skirts, you can take advantage of them to make your body look its absolute best. Try out different kinds and pick out the one you like. They're comfortable and cool!
It might interest you...