Reduce Stretch marks, Scars and Blemishes with this Home Remedy
When it comes to fighting skin imperfections, instead of turning to chemical products, you can take advantage of the properties of certain natural ingredients that can be very effective.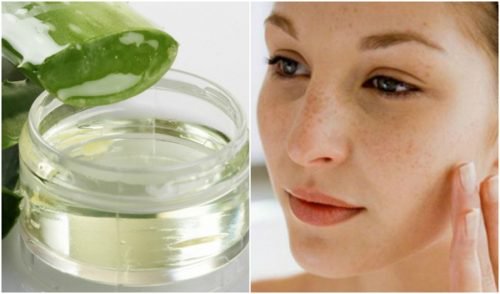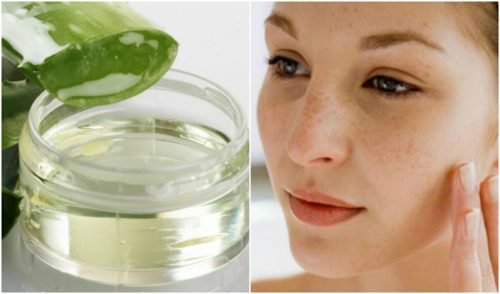 Do you want to know an effective homemade remedy to reduce stretch marks?
Your skin is the protective barrier of your body. While it does continuously regenerate, it's exposed to dozens of factors that deteriorate its tissues.
Environmental toxins, the sun's rays and poor diet represent just a part of the risks. Sooner or later, these risks cause imperfections.
The cosmetics industry has developed many products that counteract these attacks. However, we're still faced with marks, scars and other blemishes that are difficult to get rid of.
None of these represent a serious problem. However, we almost always prefer to treat them because we consider them unattractive.
Fortunately, there are 100% natural products that contain a combination of ingredients that nourish even the deepest tissues. Thus, they optimize their repair process and improving their appearance.
These include natural aloe vera gel and coconut oil. Both are widely recognized for their ability to protect, revitalize and repair the skin.
It's a simple formula that, due to its high nutrient content, helps to treat the most common skin problems.
Learn to make it in this article!
Homemade gel to reduce stretch marks, scars and blemishes
This homemade aloe vera and coconut oil gel is an alternative product that has become popular due to its multiple cosmetic applications.
Rich in water, essential fatty acids and amino acids, it's a repair treatment that fights common skin afflictions.
Its complete formula revitalizes the tissues and accelerates cellular regeneration to treat problems such as:
Stretch marks
Scars
Acne
Blemishes
Allergies
Burns
Psoriasis
Surface wounds
The benefits of aloe vera
The aloe vera plant is valued as a natural cosmetic due to its multiple applications and properties for the skin. Overall, it:
Contains vitamins A, B and C. All of these are necessary to support the cellular regeneration process and prevent premature aging.
Contributes minerals, fatty acids and antioxidants. Together, these deeply nourish the tissues to keep them moist, elastic and free of imperfections.
Is used as a complementary product to keep the skin firm, because it prevents the reduction of collagen and elastin.
Has anti-inflammatory, healing and antibacterial properties that help to protect the skin in cases of burns, cuts or cystic acne.
Applying it directly tones the skin tissue and prevents the appearance of fine wrinkles.
Has a mildly exfoliant and lightening effect which helps to minimize the appearance of dark spots.
It's one of the best alternative treatments for stretch marks because it stimulates the repair of broken fibers.
The benefits of coconut oil
Coconut oil has earned a very special place in the beauty industry. This is not only due to its moisturizing qualities, but also because of its protective and restorative power.
Coconut oil:
Is rich in fatty acids, proteins and antioxidants. Thus, it's a natural ingredient that hydrates deeply, promoting the regeneration of damaged tissues.
Its components protect the cells from attacks from the sun and toxins, thus preventing the appearance of blemishes, wrinkles and other imperfections.
In addition, it features emollient properties and supports healing, which enables it to accelerate recovery from wounds, burns and all types of skin problems.
It fights acne due to its antimicrobial effect. Plus, it also prevents other infections.
Finally, it cleans the surface of the skin, removing the remains of sebum and dead cells that accumulate in the pores.
How to make this homemade gel
This amazing natural gel can be included in your daily beauty routine, whether as a treatment or as a preventative measure against skin problems.
It's very easy to make and its ingredients can be found in cosmetics shops, herbalists and supermarkets.
Ingredients
6 tablespoons of extra virgin coconut oil (90 g)
6 tablespoons of aloe vera gel (90 g)
10 drops of lavender essential oil
Utensils
A deep bowl
Wooden spoon
Glass flask with lid
Preparation
First, put the coconut oil in the deep bowl and mix it with the aloe vera gel using the wooden spoon.
Once you obtain a uniform mix, add the lavender essential oil and then put it into the glass flask.
Store the gel in the fridge so that it lasts for longer.
How to use it
Take the necessary quantity of the gel and apply it to the areas of the skin that have imperfections.
Use it after showering or before going to bed.
Massage it in until it is completely absorbed.
Leave it to act for an hour and then, if there is excess gel, remove it with a moist cloth.
As you can see, making a multi-use product for your skin is very simple and does not require aggressive ingredients. Make it at home and find out for yourself how good it is for your beauty!
It might interest you...