How to Maximize the Volume of Your Hair
Believe it or not, trimming the ends of your hair can help boost volume because you remove the split ends, which are thinner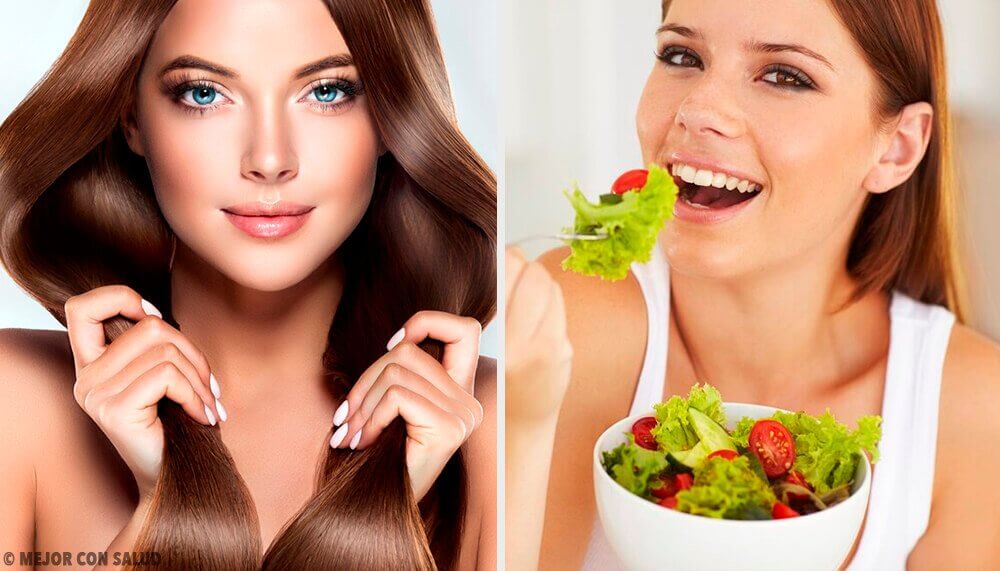 Do you want to maximize the volume of your hair?
Women who have fine hair or a tendency to lose hair can take advantage of the following tips to increase its volume.
Best of all, you can achieve this at home with a little patience and perseverance. You'll start seeing results after a few weeks.
Tips to maximize the volume of your hair
Although the characteristics of everyone's hair are determined by a few different factors, genetics plays a very important role.
Thick or thin hair is related to your hormones and DNA. It's nearly impossible to control either of these factors, but there are a few things that you can do to increase your hair volume.
First of all, it's essential to protect the health of your hair follicles and scalp. If both of these are in good condition, it's more likely that you can make changes to the volume and vitality of your hair.
You can even style your hair in such a way that it creates the illusion that your hair is thicker.
Here are some tips to boost hair volume based on good daily habits:
1-Eat a balanced diet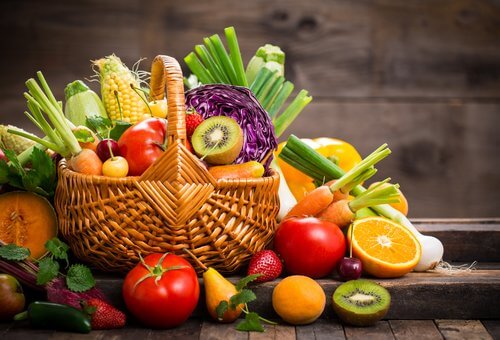 This is one of the most important factors in looking good overall.
A balanced diet should provide you with carbohydrates, protein, vitamins, and minerals (including iron and zinc).
Plus, don't forget the essential fatty acids, such as omega-3 and 6, along with antioxidants and amino acids.
How can you get all these nutrients? Eat more fruits, vegetables, whole grains, and legumes.
Read also: 5 homemade masks for shiny and silky hair
2-Dry your hair upside down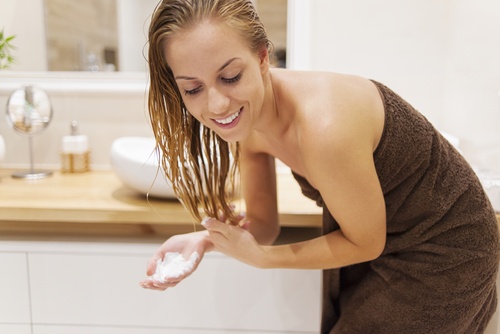 It's not a good idea to use your hair dryer all the time because it can damage your hair and lead to the opposite effect from what you desire. However, from time to time this technique can help boost the volume of your hair.
Use the cold air setting as much as possible to minimize the damage.
The concept is very simple: After you wash your hair, flip your head over and dry it from the bottom.
Brush it to the opposite side from where you normally style it. Then, raise your head and style it normally.
3-Get enough sleep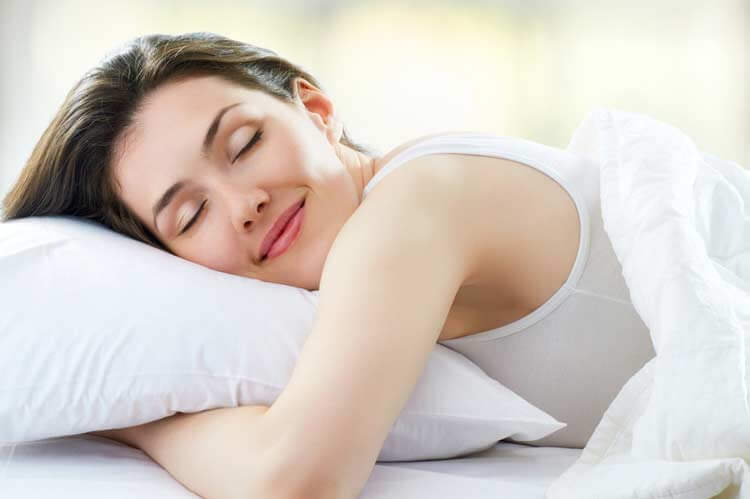 Rest is closely related to how your hair looks (in addition to your skin, as well).
That's why if you're suffering from fine hair or alopecia, it could be because you're not getting enough rest or managing your stress properly.
Relaxing activities like yoga and meditation can be very helpful if you need to slow down.
4-Choose the right products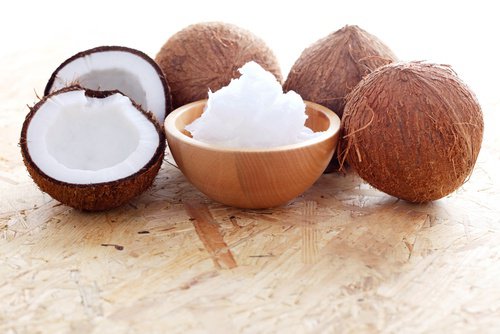 You can find all sorts of shampoos, conditioners, and special treatments made for fine hair in stores.
We recommend that you use a mask once a week (coconut oil is one of the most effective) to restore life to your hair.
You can also find products that will repair abused hair and restore its volume. Alternate these with a clarifying shampoo that will prevent the build up of residues.
Some of the ingredients that are essential for increasing hair volume include:
Collagen
Ginseng
Chamomile
Rosemary
Protein
Natural extracts
Energizers
Antioxidants
5-Drink water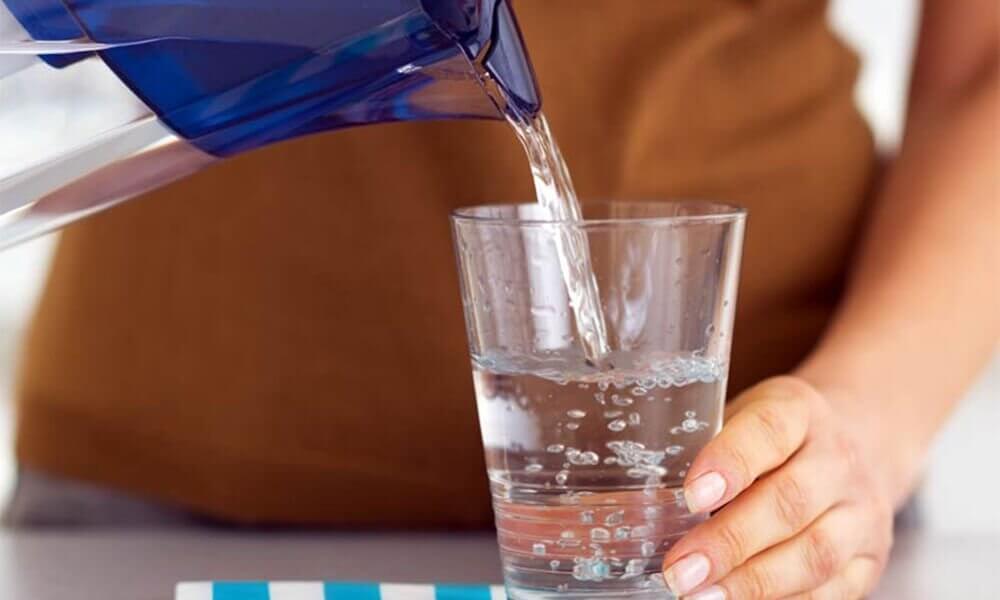 It doesn't matter if you drink cold or hot water –
this fluid is essential to maintain both internal and external hydration.
The infamous "8 glasses of water a day" recommendation isn't a whim or a false claim. It's the average amount you need to keep your organs hydrated.
If you tend to forget to drink water, always keep a reusable bottle with you or leave it on your desk at work.
You can also drink green tea, natural fruit juices, or herbal teas to get that recommended daily amount.
See also: Learn the right way to drink water
6-Trim your ends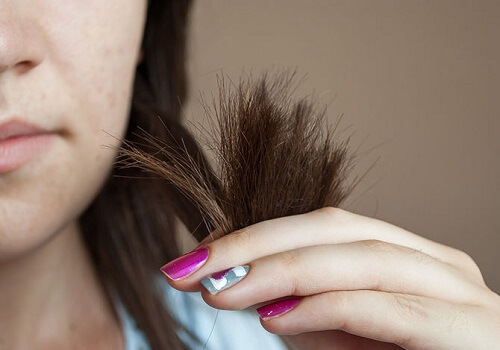 Every two months, it's a good idea to trim the dry and split ends of your hair.
This part is usually more thin and lifeless than the rest. It breaks easily and makes it more difficult to add volume to your hair. Freshly cut ends are always thicker.
You don't need to go to the salon for this type of maintenance. With a little practice, you can cut the ends yourself while your hair is still damp.
7-Massage your scalp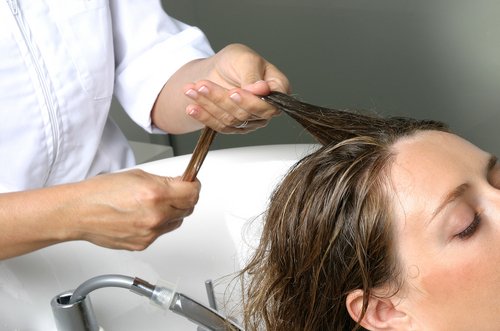 This is always forgotten, but is as important as caring for the hair itself. Although your hair might look dull, dry, or fine, you can still save your follicles.
To keep them in good condition and lead to healthier hair growth, we suggest you massage your scalp at night.
You can do this while you watch TV, sit on the couch, or read a book.
Put a few drops of olive or almond oil on your fingertips and spread it into your scalp using circular movements without a lot of pressure.
Start at the forehead, over the top of your head, and down to the back of your neck. This is also an excellent way to reduce stress and forget about your problems.
Massage allows more blood to flow to the hair follicles and improves their function. This results in more volume for your hair.
In addition, we suggest not brushing your hair too often, not dying it too frequently, getting regular excise, and avoiding smoking.