How to Make a Delicious and Easy Tuna Pasta
In addition to the healthy carbohydrates found in pasta, tuna provides multiple benefits to your body, among, in particular a high content of fatty acids such as omega 3 fatty acids, which are perfect for a healthy heart.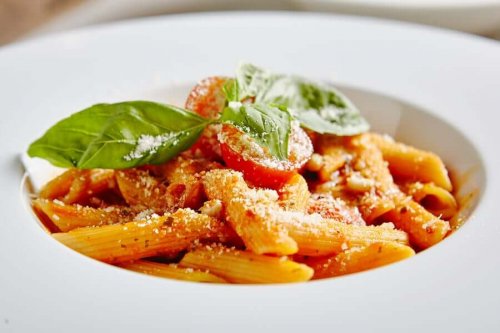 We all know macaroni cheese is a very popular Italian recipe. But, how often do you hear of tuna pasta? It's a delicious and nutritious meal that you'll want to cook time and time again. Take note! Here's a step by step recipe.
The pasta
Penne is a tube-shaped pasta made from flour, water, and eggs. It's said that Marco Polo brought this pasta to Italy after he returned from China in 1292. These days, many worldwide cuisines have adapted this recipe to their own customers. Some combine it with beef, chicken, or fish, while others use a variety of vegetables.
Tuna
Meanwhile, we'll be using tuna as the main ingredient, which is highly recommended by nutritionists for its health benefits. Just so you know a little more about this fish, we want to inform you that:
Its rich in fatty acids such as omega 3, perfect to maintain a healthy heart.
It only contains 200 calories per 100g, therefore it's perfect for losing weight if you're dieting.
It contains essential minerals such as phosphorous, magnesium, iron and iodine. These are important for improving hemoglobin levels and regulating the thyroid gland.
It also contains vitamins A, B and D which help us process fats, lower LDL cholesterol and regulate blood sugar levels.
Now it's time to learn this new home-made tuna pasta recipe. It's a recipe for all the family to enjoy and you can prepare it whenever you want.
Tuna pasta recipe
This recipe is easy to prepare, and if you can't get your hands on fresh tuna, you can use tinned tuna, but it has to be fresh. You can also grill this dish. Or, if you don't have an oven, you can use a microwave.
Ingredients
2 cups pasta (220g)
2 cups of water (500 ml)
1 tin of tuna or 2 cups fresh tuna (240g)
2 onions
4 tomatoes
1/2 red pepper
1 tablespoon olives (15g)
1/2 tablespoon saffron
1/2 tin chopped tomato (150g)
1 tablespoon of salt (15g)
1/2 tablespoon pepper (8g)
1 tablespoon of olive oil (15 ml)
Preparation
First, get all ingredients and utensils needed to make this dish. Remember, if you're organized, this recipe will have better results.
Then, finely dice the onions and red peppers.
In a frying pan, heat some olive oil on a medium heat, and add the onion and pepper.
Crush the garlic and add it to the pan. Cook until the onion becomes transparent.
Then, chop the fresh tomatoes and add them to the pan, stirring occasionally so they don't burn. Wait for the tomatoes to fall apart.
Next, add the tinned tomato and pepper and continue to stir.
Add the tuna and the olives. Remember, if the olives contain oil and pits, remove them first. Cover the pan and leave to cook for 5 minutes.
In the meantime, boil the water along with salt, olive oil and saffron in a large pan.
Once the water reaches boiling point, add the pasta, cover and leave to cook for 5 to 10 minutes. Remove once the pasta is al dente, drain and leave to cool a little.
Return the pasta to the pan and add the sauce. Leave it to sit for a while.
Finally, cook in the oven or microwave for a couple of minutes to grill it. Enjoy.
It might interest you...