How to Make a Black Face Mask to Get Rid of Blackheads and Pimples
Is your skin overly greasy? Do you have pimples and blackheads? If so, try out this homemade face mask and see for yourself how well it gets rid of imperfections.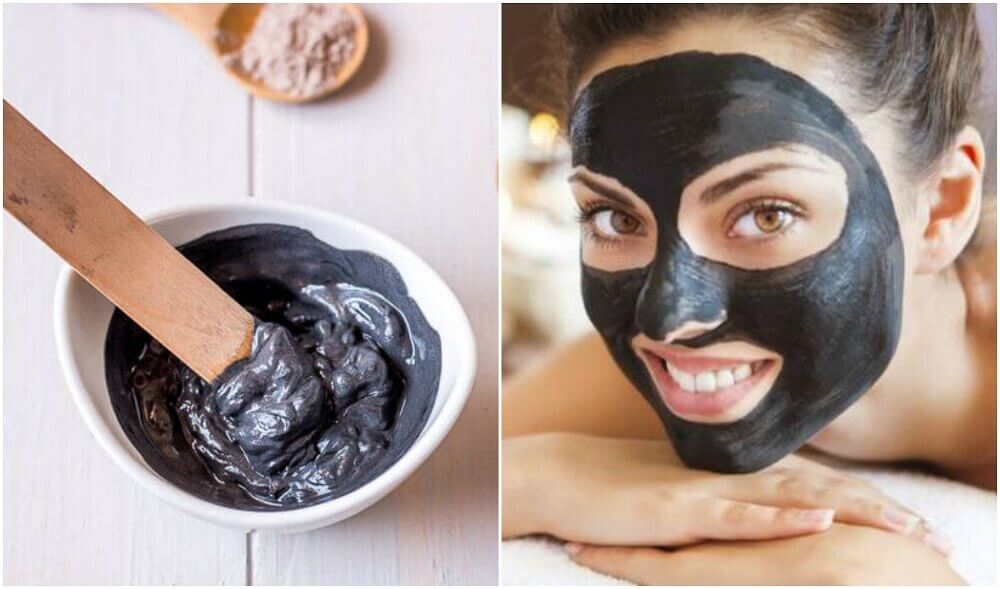 Are you looking for a way to get rid of blackheads?
No one likes blackheads. These imperfections tends to appear in the "T-zone" of the face, although they're also common on the cheeks, hairline, and anywhere else where there are a lot of sebaceous glands.
Although they can appear due to a lack of washing or cosmetic care, the main cause is hormonal, particularly relating to androgens.
Luckily, regardless of the cause, there are many treatments and products that, if used regularly, can help remove them and make your skin look healthier.
Among the many options is a natural black face mask, which penetrates the pores to remove grease and impurities.
Are you ready to try it out? Below, we'll you how.
Get rid of blackheads and impurities with this mask
This face mask has become very popular on the market. Although it's distributed in many different commercial forms, you can also make it at home using natural ingredients.
It's a really good product for cleaning your skin, since it absorbs grease residues and helps to eliminate impurities which, though we might not realize it, impact the health and appearance of the skin.
The best thing of all is that it's very cheap. Plus, unlike other products, it doesn't contain chemicals or cause unwanted side-effects.
What is this face mask made of?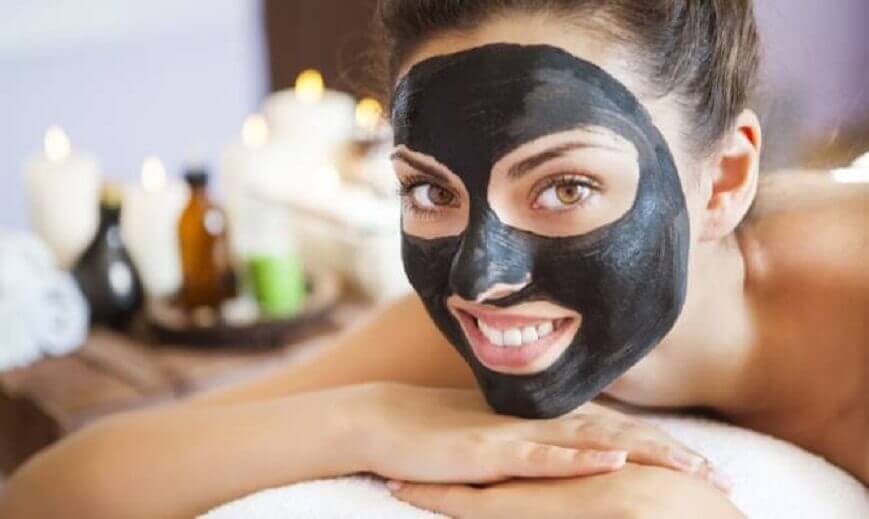 This black face mask is obtained by mixing flavourless gelatine, milk and activated carbon.
These ingredients form a sticky paste that, when applied to the skin, sticks to the residues in the pores to easily remove them.
It relies on astringent and exfoliant properties to help regulate the production of grease whilst leaving your skin smooth and firm.
Plus, it contains essential amino acids and anti-oxidant compounds which stimulate cellular regeneration to avoid premature wrinkles.
The main ingredient, activated carbon, has detoxifying properties and emollients that help deep-clean the face, getting rid of pimples, blackheads and other imperfections.
It also helps purify the skin and regulates the sebaceous glands to reduce the production of sebum and the dilation of the pores.
How to make this face mask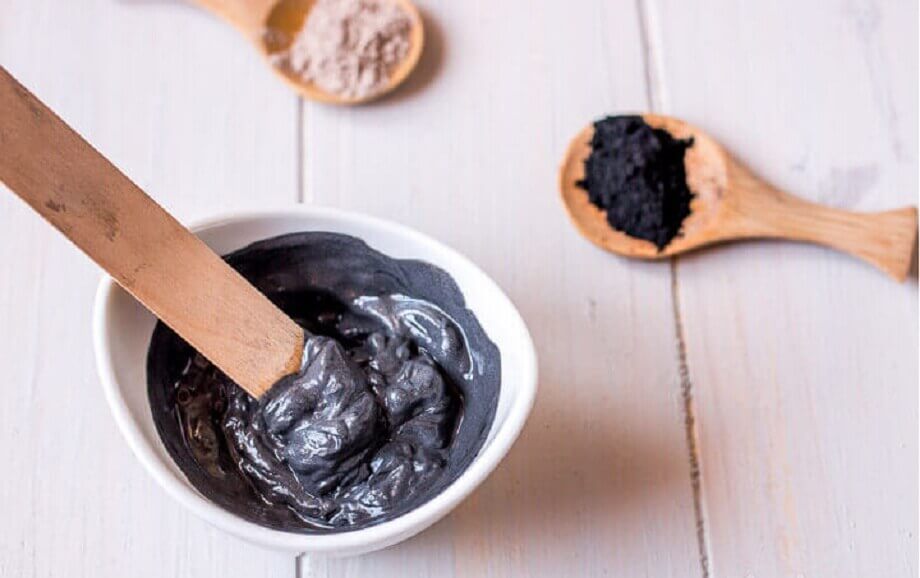 Making this natural face mask is really quite simple and you can easily do it twice a week.
The activated carbon can be bought at an herbalist, pharmacy or cosmetics shop.
Ingredients
1 tbsp. of flavourless powdered gelatine (10 g)
3 tbsps. of skimmed milk (30 g)
1 capsule of activated carbon
Utensils
Preparation
Pour the gelatine into the bowl and add the skimmed milk.
Mix it with a wooden or silicon spoon until well mixed together without any lumps.
Put the mixture in a microwave oven and heat for 15 to 20 seconds.
Remove it from the microwave and add the contents of the capsule of activated carbon.
Continue mixing the ingredients and then let it sit for 5 to 10 minutes.
Then, you will notice that it has made a thick black paste, which you can then spread over the desired areas.
Application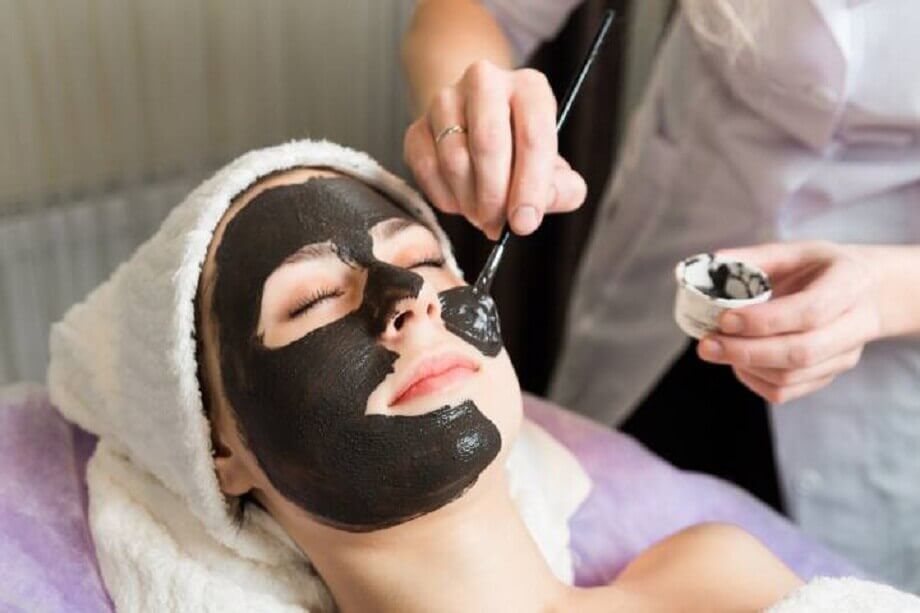 First, clean your face with a damp cloth and some neutral soap.
Once your face is free of dirt and make-up, spread the mask over the areas you wish to treat (forehead, nose, cheeks, etc.)
Use a brush to make it easier to spread the mixture and try to spread it out into a thin layer.
Leave it to act for 20 to 30 minutes until it's completely dry.
Then, take the edge of the mask between your fingers and peel it off in one smooth action to remove blackheads.
Take care with this last step. If you're too rough, you might damage your skin.
After removing the mask, rinse with warm water and moisturize.
Repeat this treatment twice a week. Any more than this could dry out your  skin.
Is your skin overly greasy? Do you have pimples and blackheads? If so, try out this homemade face mask and see for yourself how well it gets rid of imperfections.