How to Detect Gluten Sensitivity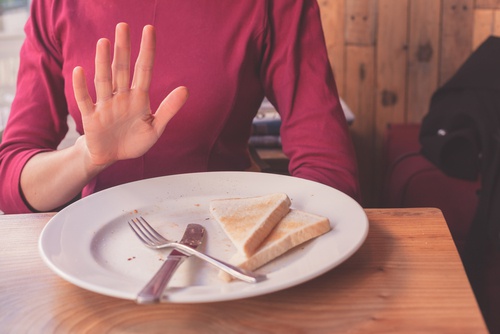 Both Celiacs and individuals who are sensitive to gluten need to undergo a series of dietary changes that eliminate foods containing gluten, to prevent other health problems.
Celiac disease is a disorder caused by gluten intolerance.  It affects roughly one in every 100 people in the world.  In some cases, individuals experience similar symptoms, but their diagnosis could be negative.
Facing this challenge, health professionals have started to use the term "non-celiac gluten sensitivity".  Even though there is no type of test to detect this, a lot of people agree that just like Celiac disease, this can be controlled by following a gluten-free diet.
A lot of people with this type of disorder take rapid measures without consulting their physician, and they undertake a gluten-free diet to avoid these uncomfortable symptoms.
However, it is very important that you detect these issues appropriately.  It is not easy to follow this type of diet, and it's best to do so under the supervision of a specialist to prevent any dietary imbalances.
Like any other health problem, Celiac disease and gluten sensitivity cannot be detected in time if you don't know the symptoms.  That's why it's important to be informed and to know how to identify the signs that you need to see a doctor.
What symptoms could alert a problem with gluten?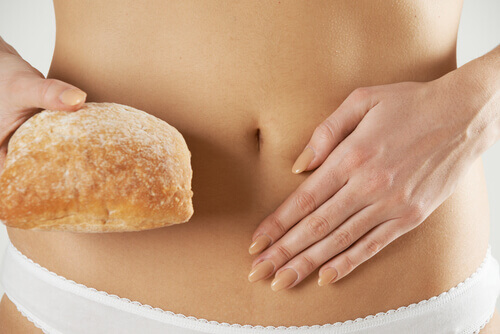 In 2009 the National Institute for Health and Care Excellence (NICE) published a guide titled "Recognition and Assessment of Coeliac Disease".  This was developed by a group of gastroenterologists, dietitians or nutritionists, immunologists and certain patient groups.
In this guide doctors are recommended to give their patients the possibility of performing a blood test as the first step to diagnosing a possible case of Celiac disease.  This is performed if the patient has a family history or any of the following health problems:
Autoimmune thyroid disease
Dermatitis herpetiformis
Irritable bowel syndrome
Type 1 diabetes
You should also consider this test if the individual experiences several of the following symptoms:
Frequent abdominal swelling or gas
Irritable bowel syndrome or acid reflux
Regular nausea and vomiting
Chronic, daily constipation or diarrhea
Delayed development or lack of growth (children)
Sudden or unexpected weight loss
Migraines or headaches
Joint pain
Prolonged fatigue
Depression or anxiety
Chronic eczema or acne
Unexplained anemia due to iron deficiency, or another type of non-specified anemia
This blood test must be performed by a licensed physician and it must be confirmed with an intestinal biopsy.
Alternative diagnostic measures should be entirely avoided as both Celiac disease and Gluten sensitivity imply other important changes in health that must be controlled appropriately, along with always excluding foods containing gluten.
How to behave with gluten sensitivity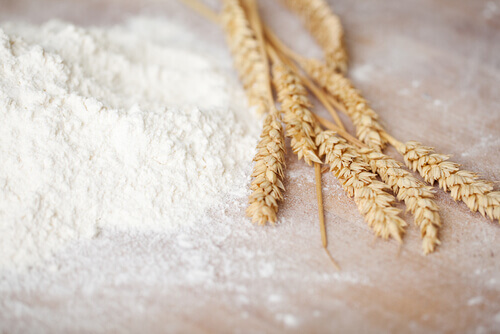 If, after learning these symptoms, you notice that you are chronically or sporadically experiencing them, it's best to see a doctor first, without finding another explanation.
We recommend following a gluten-free diet for 60 consecutive days, which will help you effectively determine if your symptoms are calmed.
Not eliminating gluten from your diet is a clear sign of addiction which will need to be remedied by a nutritionist.
Grains that contain gluten include:
Wheat
Rye
Barley
Spelt
Kamut
Oats
Triticale
Grains that do not contain gluten include:
Quinoa
Saracen wheat
Sorghum seeds
Rice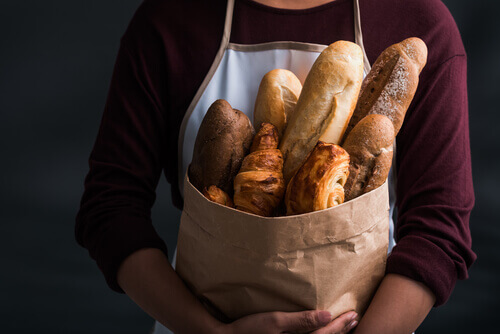 When buying packaged foods, you must read the labels very clearly.  It's very common to find gluten in varying amounts in these types of foods.
To summarize these foods, they include:
Processed foods
Salad dressings and sauces
Foods with a lot of ingredients
Pre-packaged foods
Sweets and bread
After the recommended period following a gluten-free diet, we recommend seeing your doctor again to analyze any possible changes regarding your body and the symptoms.  This will help you determine if you experienced a significant change.
If you have Celiac disease, or if you are gluten intolerant, this diet will likely work wonders for you.  You will probably want to adopt this diet permanently so that these discomforts do not affect your life quality.
Once you receive a medical diagnosis, you will constantly need to work on changing common habits, making sure that gluten is no longer present in your diet.