How Many Meals Should You Eat a Day to Lose Weight?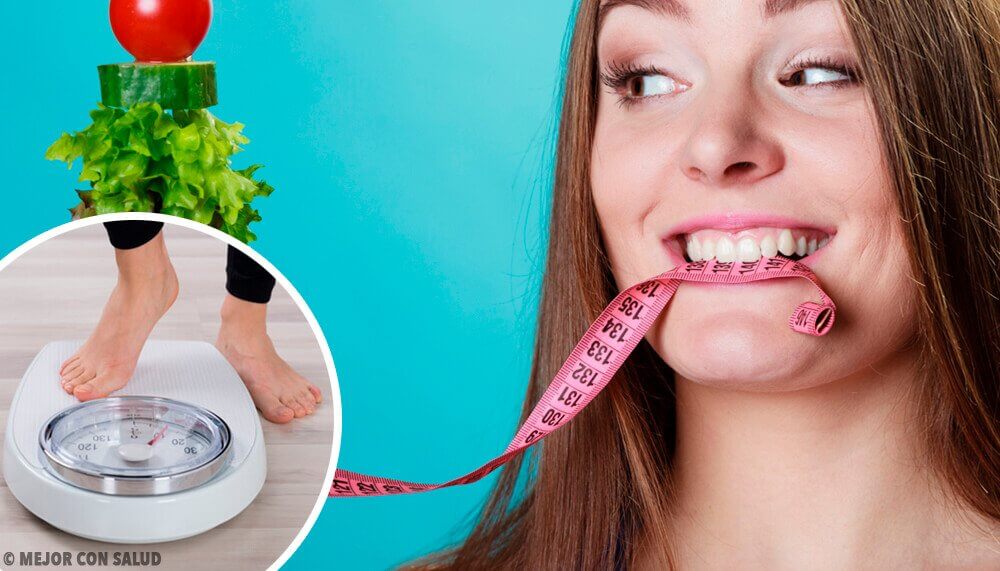 How many meals should you eat a day: three, five, six? This is one of the more controversial issues in nutrition today. Dietitians and nutritionists have come up with many different meal schedules. Which is best for losing weight?
The number of meals to eat in a day is a hot topic right now. It can make you think that this issue is the most important thing. This might be true to some extent, but according to experts on the matter, it's much more complex. Although there is no overall consensus, nutritionists currently recommend eating five or six meals a day.
Eating several meals helps speed up your metabolism
This practice certainly has its advantages. The first is that your metabolism speeds up. When you have a faster metabolism, it prevents fat from building up. When you go a long time without eating, fat accumulates.
In other words, eating a few very large meals causes your body to store up fat. It's a mechanism your body uses to save up energy for when food may not be available.
On the other hand, when you eat several meals a day, insulin production is regulated better. Fat won't build up because your energy is consumed and replenished throughout the day. This is key to weight loss and good health. Just don't forget to exercise.
Controls cravings
Cravings make it hard for people to eat healthy. Cravings can get even worse when you're on a diet and trying to lose weight. The result is that you give in to frustration and return to your unhealthy eating habits.
Sometimes it happens out of actual hunger, and sometimes it's just a craving. Getting into the habit of eating several small meals per day can reduce your "emotional hunger." In fact, this meal schedule allows you to eat snacks, unlike more strict diets.
From a nutritional point of view, fruit and protein like chicken can be quite effective at fighting cravings. The idea is to help you feel full without being stuffed.
How many meals? Well, that's not the only factor
Eating several meals a day is recommended, but it doesn't guarantee anything. In fact, people who eat three big meals a day plus snacks are more likely to gain weight. So someone who eats more than three times a day won't necessarily lose weight.
The important thing is to eat several times a day but with small portions. In addition, there are certain times of the day that are better for eating carbohydrates and other times when you should avoid them.
The idea is to restrict your intake of foods that are very bad for your health. Check your portions, include lots of vegetables and fruits, and eliminate saturated fats and sugars. Those are the basic principles for losing weight.
Lose weight by choosing your food well
There are some foods that actually help speed up your metabolism. For example, chicken contains protein that helps lower your body's fat content. Athletes are well aware of this fact. Also, eggs have a similar effect.
Fruits and vegetables like apples, grapefruit, broccoli, and lettuce also help here. Coffee, green tea, and protein shakes (without added sugar) are very healthy choices. All of these foods encourage the development of muscle mass.
These foods are recommended for diets with several meals a day. As you can see, losing weight doesn't depend exclusively on how many meals you eat, but also on the quality and quantity of what you eat.
Of course, everything is relative
While eating six meals a day is popular, remember that everyone's body is different. Before you start a diet, therefore, it's best to talk to a nutritionist. They'll help you choose the right method for you.
Don't forget: there's nothing better for speeding up your metabolism than a good exercise routine. Weight lifting and cardio are essential for best results.