Homemade Tres Leches Cake Recipe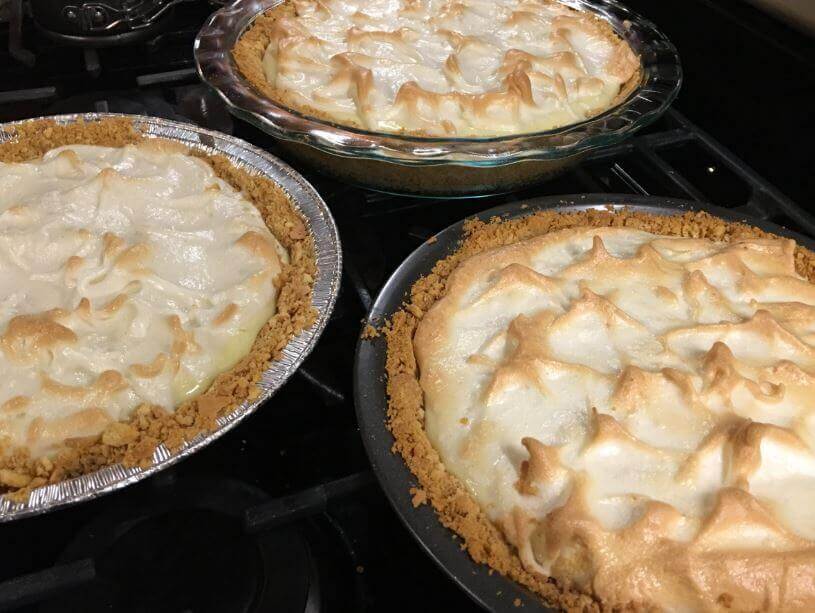 Tres leches is a quite popular dessert in several countries of Latin America. Also, as Wikipedia notes, you can combine three types of milk in the same cake. If you want to discover how to prepare it, don't hesitate to take note of the simple recipe in this article so you can make it at home. It's delicious and everyone will love it!
How to prepare tres leches
Preparing a tres leches is a delicious way to include more lactose products in your diet. However, it's important to remember that you should eat it in moderation, occasionally, as its fat and sugar content makes it a dessert that's high in calories.
However, it's important to mention that milk and lactose products are recommended within a balanced diet. Although consuming these products generates controversy, an investigation published in Food & Nutrition Research concluded that consuming milk and lactose products can help to fulfill nutritional recommendations and prevent illnesses.
That so, it's important to consult a nutritionist as the portion size and the frequency of consumption can vary according to the needs of each person. Also, not everyone can eat dairy in desserts.
Steps before you start cooking your tres leches
This recipe mixes the interesting flavors of the tres leches dessert with the texture and creaminess of a meringue. To prepare enough for 8 people, you'll need the following ingredients:
For the cake
3 eggs
2 cups of flour (9 4/5 oz.)
Milk (25 1/3 fluid oz.)
1 cup of powdered milk (5 oz.)
2/3 cup of butter (3 1/2 oz.)
1 1/4 cups of sugar (8 4/5 oz.)
1 cup of condensed milk (8 2/5 oz.)
1/4 cup of cream (125 ml)
6 teaspoon of baking soda (1 oz.)
1 teaspoon of vanilla extract
For the meringue
6 eggs
1 lemon
3/4 cup of water (6 fluid oz.)
1 1/2 cups of sugar (10 1/2 oz.)
1/4 tablespoon of cream of tartar
How to prepare the cake
To get started, beat the butter with the sugar in a bowl. Use a wire whisk to beat it, until you get a soft creamy texture. To get that, it's best to take the butter out of the refrigerator a half-hour beforehand to soften.
Preheat the oven to 475ºF as you do the above step.
To continue with the mixture, add the eggs one by one to the bowl with the sugar-butter mixture as you continue to stir so that it blends well. Then add the flour and baking powder.
Once well-mixed, add the milk and vanilla extract and stir again.
After that, stir it a little more and pour the mixture into a baking tray. Bake the mixture for half an hour. Insert a toothpick into the top of the cake to see how well it's cooking.
When the cake has risen and the top of it is golden, take it out of the oven and prick the entire surface with a fork. Making these holes will allow the cream that you'll add later to better penetrate the cake.
Pay attention to the cream!
To prepare the cream, beat the condensed milk, the cream, and evaporated milk until you have a smooth mixture.
Finally, and without taking the cake out of the tray, pour the cream mixture over it, distribute it well and allow it to rest. The cream should penetrate the cake through the holes you've already made.
How to prepare the meringue
First of all, beat the egg whites until they form peaks. We recommend you use an electric whisk with a wire head, instead of a hand whisk.
When that's ready, add the cream of tartar. This substance will help the meringue rise and give it a spongy texture. If you don't have this ingredient, you can substitute it for baking soda.
To continue, set the mixture aside and heat the water and sugar on low heat. Stir the mixture until completely dissolved, then add some lemon peel.
Keep stirring until the sugar turns into caramel. You'll know it's ready when you lift the spoon and it drops down slowly.
Once the caramel is ready, pour it into the bowel with the egg whites and whisk on high for 6 minutes. With this, you'll get a good consistency and a finished meringue.
Finally, simply spoon the meringue onto the cake you've already prepared. You should spread it evenly over the entire surface using a knife or spatula.
Give it the final touch…
As a final touch, you can decorate it by adding some berries to the top. This way, you'll have your own delicious homemade tres leches dessert that many people in regions of Latin America enjoy. As you will have noticed, the steps are relatively easy and the ingredients aren't difficult to find. What are you waiting for? Give it a go!
It might interest you...