Homemade Toner for Reducing Wrinkles
In addition to staving off the signs of aging, rosewater can help you get rid of those annoying bags under your eyes that make you look tired.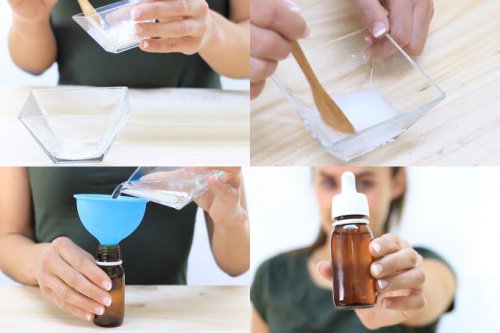 You've probably heard on more than one occasion about the importance of adding a toner to your skincare routine. A lot of times, however, women don't know about its benefits and they're missing out on all the things a good toner can do for their skin. While cleansing and moisturizing your face is essential to maintaining a radiant and youthful complexion, using a toner is equally important for preserving your skin's firmness and reducing wrinkles.
What is a skin toner?
This is a product for cosmetic use that cleanses skin, minimizes the appearance of pores, and generally tones your skin. While there is a multitude of commercially available toners, there are others that contain all natural ingredients and have the same beneficial effects.
Why should you add toner to your skincare routine?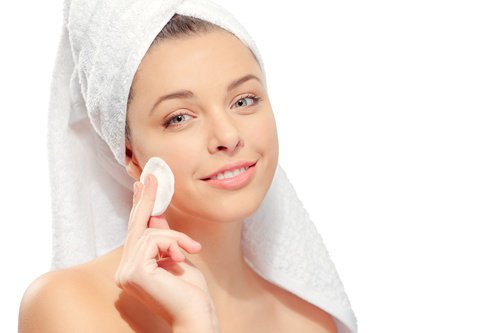 A good skincare routine includes three simple steps: cleansing, toning, and moisturizing.
When you clean your skin with soap and water you strip it of its natural oils and leave your pores exposed so that impurities can build up on the surface. To keep your skin from drying out or being susceptible to dirt and other substances, your pores should be closed with the use of a
toner.
How can you make a homemade toner?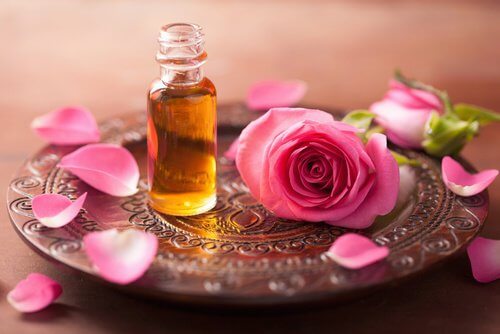 A natural homemade toner is a great beauty aid for any woman because it helps reduce the appearance of wrinkles, improves skin health, provides firmness, and keeps skin fresh. The natural ingredients in this recipe deeply cleanse the skin and help prevent premature aging to keep your skin beautiful and healthy.
Ingredients
2 lemons
1 cup of organic beer
1 cup of rosewater
Preparation
Squeeze the juice of the lemons into a bowl, making sure you have a good amount
Add the beer and rose water, and mix well
Dip a cotton ball in this mixture and apply it to your face using a gentle circular motion. Leave this toner on for 15 minutes before rinsing with warm water
The benefits of using a natural toner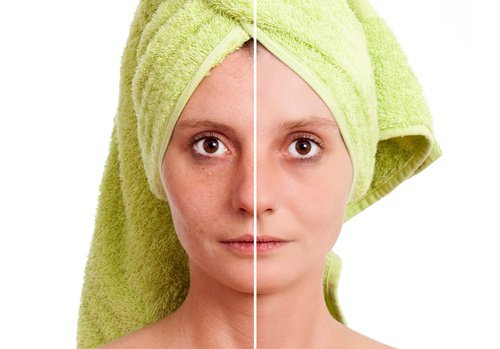 Tightens pores: One of the main benefits of this toner is its ability to cleanse the skin and minimize the appearance of pores. This protects your skin and helps it stay hydrated, preventing dry skin problems.
Balances the pH: This toner helps balance your skin's pH to prevent excess oil from building up, as well as infection. Regular use will maintain your skin's natural smoothness and prevent other skin issues.
Detox: Pollution, smoking, or the regular use of chemical problems can negatively affect your skin's health and accelerate the aging process. This toner helps remove the toxins that have built up, contributing to a healthy and glowing complexion.
Fights acne: Acne is a painful skin problem that can leave permanent reminders on the surface of your skin. It can also create an oily appearance and cause an imbalance in your skin's pH. This toner helps eliminate the buildup of oils, dead skin cells, and other toxins that contribute to these unsightly blemishes.
Hydrates and nourishes: This toner gives extra moisture to your skin, helping it to retain its elasticity. Good hydration is key to reducing the signs of aging and prevent wrinkles.
How to use a toner
Now that you know all the benefits of this homemade, natural toner, it's important to mention that you need to use it on a daily basis to obtain the best results. You can cleanse your skin up to two times a day with this product, but more than that can cause dry skin. However, if you happen to have very oily skin you can try using it up to three times a day for a fresher feel and a shine-free face.
The result of regular use of this product will be healthier, softer, smoother, glowing skin. But remember that it's important to use it alongside the other essential steps of a skin care routine, and not simply on its own. For best results you should follow the three steps we recommended up and complement them with regular healthy food and water intake.