Homemade Masks for Curly Hair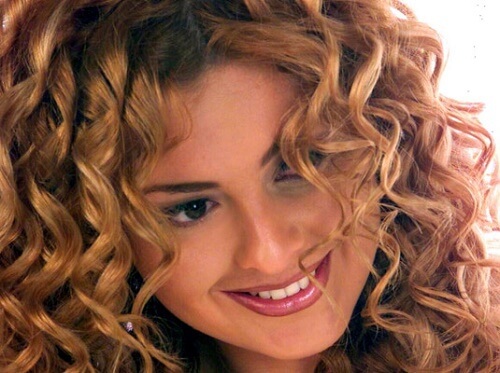 Whether you want to change your look to have wavy or curly hair or simply enhance the curls you already have, then this article is for you. To make sure your hair is shiny, healthy-looking and beautiful, either on a daily basis or for a special occasion, read the following article where you'll learn some reliable ways to make homemade hair masks that create defined curls.
Tips and recipes for creating curls
Getting perfect curls without a curling iron or hair dryer might seem like a myth, but it's not as impossible as it seems. There are plenty of ways to achieve this goal without "attacking" your hair with such tools. If you have naturally straight hair or your curls simply aren't well defined, pay attention to the following suggestions and recipes for homemade hair masks.
One great way to get amazing curls is to make "hair twists," which you can adjust however you want. When your hair is wet, like after a shower, let it dry a bit so it's no longer dripping wet and then wrap it up by twisting it in sections with your fingers, and then pin it for one to two hours. As it begins to air dry, let each twist down and comb your fingers through your hair to increase its volume.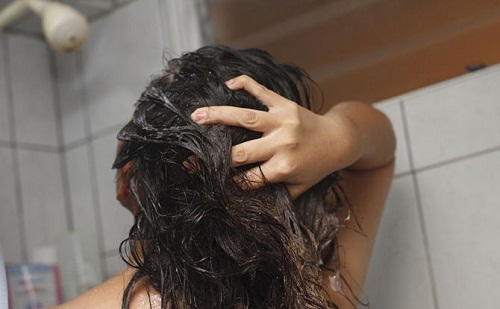 If your hair is already slightly wavy, use a wide-toothed comb to untangle it while it's still wet, to avoid breaking the strands. Then separate hair into sections and roll one around your fingers, holding it for about a minute. Do this for each section of hair until it's all done, and let it air dry.
Our mothers and grandmothers didn't have curling irons or hair dryers, but they still had beautiful curls. The keys to this were foam rollers and bobby pins. Find a place that specializes in the sale of products for hair salons and ask an older woman how to use them. It's really easy, but there are always old family tricks and secrets to discover. Wrap each section of hair in a roller and pin it, securing the whole head with a scarf or hair net, and sleep with the rollers in your hair overnight. In the morning, remove each roller carefully and see how amazing your curls will have formed.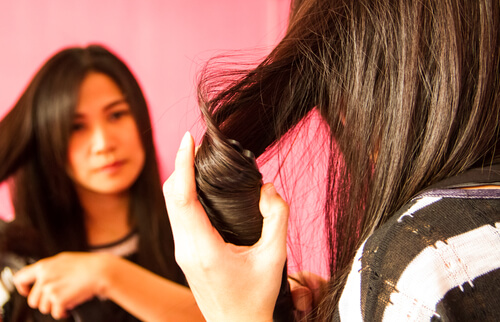 Another way to get wavy hair (for people with naturally straight hair) is to braid it while it's wet. You can sleep with your hair in braids and in the morning you'll have beautiful waves with lots of volume. A tight French braid starting at the crown of the head is the best way to achieve this look. If your hair is longer, you can divide it into sections and braid them individually.
You can also make homemade masks for your hair that will help reduce frizz so you can enjoy smoother, more beautiful curls. Heat two tablespoons of olive oil with half a cup of honey. Massage this mixture into the scalp first, moving toward the ends. Cover your head with a plastic shower cap, leave for half an hour, and wash hair with a sulphate-free shampoo. Honey can also brighten the color of your hair.
Natural or essential oils can help you get perfect curls. All you need to do is heat up a cup of olive or coconut oil and apply it evenly throughout your hair. Cover your head with a shower cap or hot towel for half an hour so that the oil can be absorbed by the hair strands. Wash with cold water and repeat three times a week. After each treatment, dry your hair a little and use any of the techniques described above to get curly or wavy hair.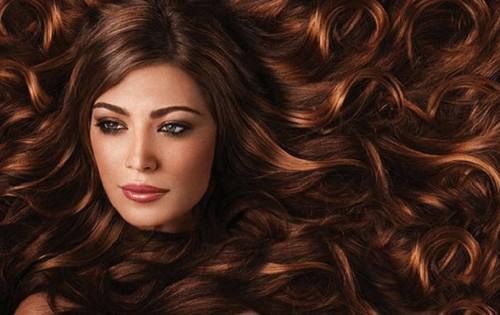 Did you know that your diet can influence how curly your hair is? Well it can, and the more water you drink per day (at least two liters), the better you hydrate your entire body and you'll be able to see the results. Additionally, you should add fish oil (natural or in tablet form) to your diet along with more fruits and vegetables.
Do a deep treatment every week. This will make your hair more beautiful, healthy, and strong, and help it recover from the "damage" of prolonged use of hair dryers or other products. Mix the pulp of a whole avocado with a tablespoon of olive oil. Add a teaspoon of baking powder to the mixture and apply this to your hair. Leave it on for 15 minutes and then rinse. Shampoo as usual and use any of the above techniques you like to enhance your curls.
If you have wavy hair, but the curls aren't well "defined," you probably experience a lot of frizz. If those rebel hairs are driving you crazy, follow these steps: wash first with a shampoo and conditioner that match your hair type. Rinse well and before leaving the shower use a wide-toothed comb to comb through the hair while you're still beneath the flow of water. This way your hair will have more strength when it dries. Squeeze out any excess water, and dry gently with a towel before separating the hair into sections. Roll each section gently into waves, and never use the hair dryer.
It's important to maintain moisture in the hair, and not let it dry out. You can use a mousse on the hair before securing small rollers using bobby pins. Leave the hair pinned for at least half an hour. Take out each roller carefully, and when all of them have been removed shake your hair gently. Comb through and style with your fingers.
Another option is to dry your hair with a towel after showering, then flip your head upside down so that your hair is "hanging" toward the ground. Starting at the tips, twist sections of hair from the tips to the scalp to create a cluster of curls that meet at the crown of the head.