Try This Delicious, Easy Homemade Arequipe Recipe
Arequipe, or dulce de leche, is easy to make and goes with a lot of other recipes. It's amazingly sweet and creamy!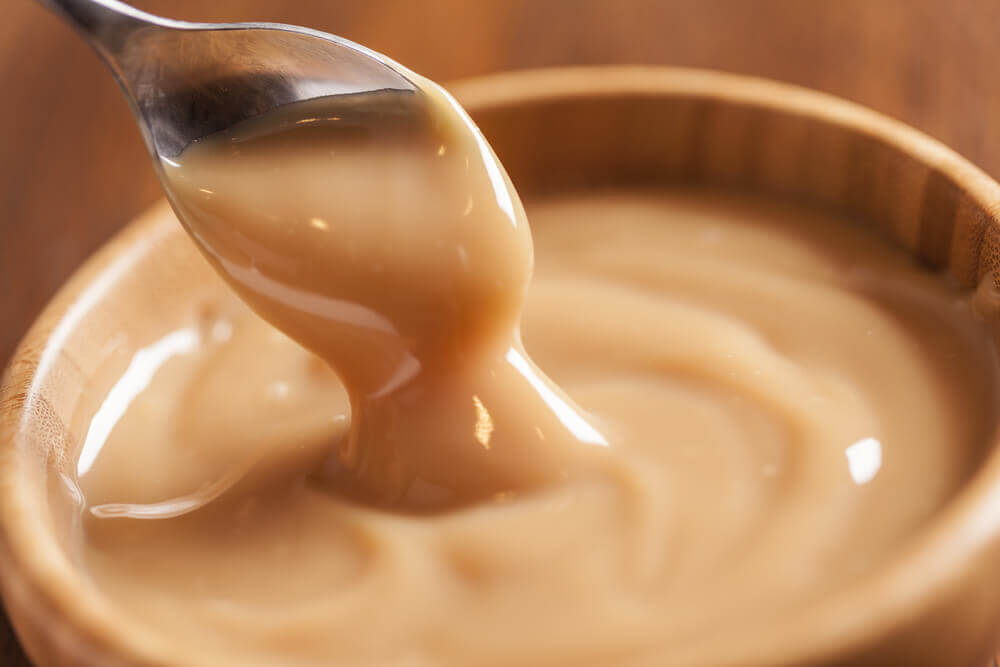 You can find arequipe in all kinds of stores and shops in certain Latin American countries. Have you every thought about making it yourself? If so, then keep reading. You'll learn all about an easy homemade arequipe recipe.
If you're a sweets person, this recipe is for you. It's incredibly creamy and sweet. Even people on a diet can enjoy it, in the right amounts of course.
But what actually is arequipe?
By now you know it's a creamy, sweet spread, but the most important aspect of it is that it's a milk product. In fact, you could call it caramelized milk.
However, there's more to it than that. When you eat a spoonful of arequipe, you're eating a bit of Latin American culture. It's called arequipe in Venezuela, Colombia, Peru, and Ecuador, while Argentinians call it dulce de leche.
No matter what name you call it, it's a simple dessert. Plus, it's just one of many caramelized milk concoctions enjoyed throughout the world.
It's easy to make it in the comfort of your own home and in the exact amount you want. That's actually a good point, too, since good things don't tend to last long.
All that said, remember that eating too much isn't good for you because of the high amounts of sugar in it.
You may also be interested in this recipe:
Homemade arequipe recipe
You may find lots of ways to enjoy arequipe if you're reading this from certain parts of the world, or few variations, if you're in other parts. Usually, it's eaten along with another kind of contrasting sweet. In some places, flan is popular.
Arequipe should be very smooth. It should also be quite flavorful and sweet. In other words, it should take a few glasses of water to clear the sweet sensation from your mouth.
Now that you know more about where it comes from, what it's made from, and how to enjoy it, it's time to get in the kitchen and follow these instructions to make your own arequipe.
Ingredients
1 packet of powdered whole milk (950 g)
4 cups of water (1 liter)
1 1/2 cups of white sugar (or to taste) (300 g)
1 tablespoon of salt (15 g)
2 tablespoons of cinnamon (30 g)
1 tablespoon of baking soda (9 g)
Instructions
First, you'll need a stainless steel pot. It must be stainless steel because this is what will allow the caramelizing to happen without getting stuck to the pot and making things more difficult.
Now, make the milk by combining the powdered milk with the water and beating vigorously.
Once ready, add the white sugar and then baking soda, cinnamon, and a pinch of salt. Mix well.
Please note that you should never stop stirring. We want it to come out very smooth and lump-free, and stirring is key.
As for the heat, start at medium heat, but once it gets thick (and we'll mention this below), lower it to the minimum.
You don't have to follow the recipe to the letter, but you do need to keep stirring.
If you notice lumps at any time during the process, one great trick is to pour in a bit of cold water and keep stirring until it goes away.
When it turns a golden/caramel color, lower the heat to the minimum. You're almost done.
Finally, once it's thick enough to see the bottom of the pot when you stir, and you like the texture and color, remove from heat. Immediately transfer it to another container.
All done! Let it cool a bit, and then enjoy!
It might interest you...