Home Remedies for Rough, Dry Hands
Aloe vera and rose hip are known for their moisturizing properties and for promoting cellular regeneration. By using them together, you'll increase their effects and prevent extreme dryness.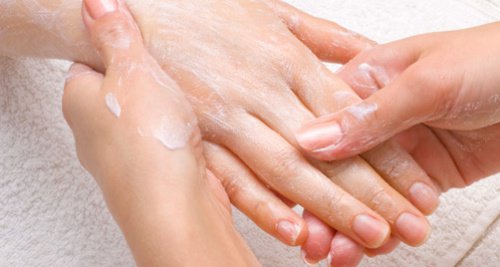 The hands are, without a doubt, the hardest working parts of the body. They come into contact with different surfaces and environments that can leave them feeling rough and dry.
Like with any other part of the skin, the hands need special daily care as they tend to lose moisture and are affected by various environmental factors that can alter their skin.
There are many products on the market today that are especially designed for rough, dry hands. However, there are healthier natural alternatives to care for them and with consistent application you can improve their skin health in no time.
Olive oil for dry hands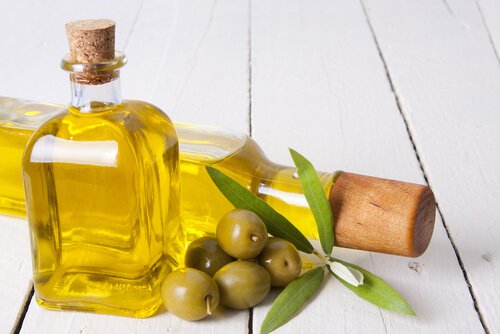 Its antioxidant and essential fatty acid content makes it the perfect ingredient for dry hands.
Olive oil nourishes, hydrates and helps prevent the premature aging that's common on hands that don't receive the right care.
How do I use it?
Heat a little olive oil and massage it into both hands for 5-10 minutes. Repeat twice daily.
You can also prepare a mixture of olive oil and sugar to create a natural exfoliant to help remove dead cells.
Want to know more? Read: Home Remedies with Olive Oil
Oats
This ingredient works as a cleanser and exfoliant to reduce impurities on the hands and prevent dry skin.
In addition, it contains proteins that prevent moisture loss and keep the skin hydrated.
How do I use it?
Make a thick paste using a tablespoon each of ground oats and honey.
Rub the mixture into your hands, let work for 10 minutes and then rinse with warm water.
Coconut oil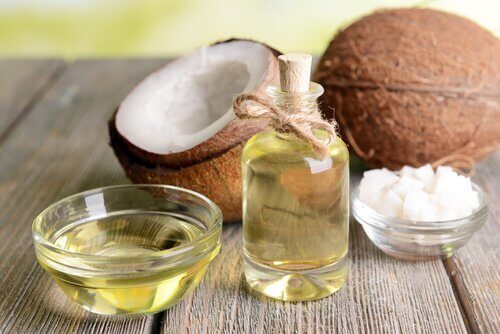 The fatty acids in coconut oil and its antioxidant content help hydrate dry hands and heal the damage caused by harmful UV rays.
How do I use it?
Apply a little extra virgin coconut oil and massage the hands for 5 minutes before going to sleep.
If possible, put on a pair of cotton gloves afterwards for the best results.
Aloe vera and rose hip
Aloe vera is valued in medicine for its moisturizing and antioxidant properties that aid cellular regeneration and minimize the damage caused by free radicals.
For this treatment, we're going to increase its effects by combing it with rose hip to heal hands that are suffering from extreme dryness or cracking.
How do I prepare this remedy?
Extract the gel from a stalk of aloe vera and mix with a few drops of rose hip essential oil.
Use the resulting cream to gently massage into hands and let work for a few minutes so that its nutrients can penetrate deep into the skin.
Orange and honey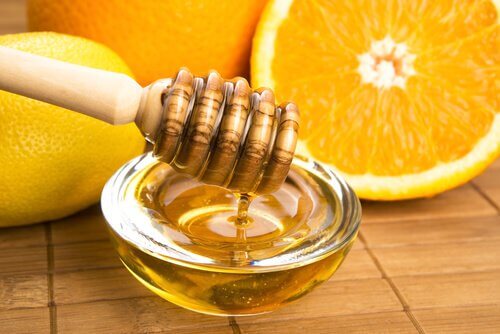 This natural remedy combines the antioxidants in oranges with the hydrating properties of honey to heal dry hands and restore their softness.
Directions
Extract the juice from an orange and mix it with a tablespoon of honey to create a lotion.
Gently massage your hands with the mixture and let work for 15 minutes.
Natural yogurt
This natural ingredient is one of the best products you can use to care for your skin. On top of moisturizing the skin, it contains an active compound called lactic acid that works as a natural cleanser and exfoliating agent to remove dead cells.
How do I use it?
Take a tablespoon of natural yogurt and gently massage into the hands with circular motions for 5 minutes.
You can also try mixing 2 tablespoons of natural yogurt with a little chickpea flour to create an exfoliating paste to renew the skin on your hands. Gently massage your hands with the mixture. Repeat this treatment twice a week.
Don't forget to read: Natural Blueberry and Yogurt Detox
Ripe bananas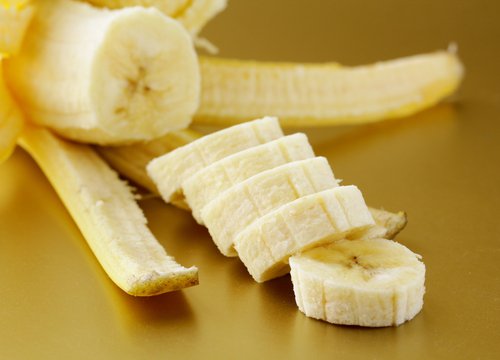 A ripe banana possesses highly potent hydrating and restorative properties to improve the health of dry hands.
Directions
Crush a banana to make a paste and apply to the hands. Let work for 30 minutes.
Another opting is to mix the banana paste with a little honey and olive oil, then gently massage into hands for 10-20 minutes.
For both methods, finish by rinsing in warm water, then apply a good moisturizing cream.