Henna: The Healthy and Natural Way to Dye Your Hair
Henna dye is produced by drying and pulverizing the leaves into a powder.  Neutral henna, or colorless henna, is used as a conditioning mask for the hair.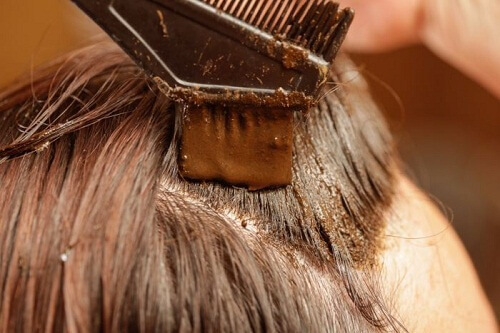 Henna is a totally natural product that will not only color your hair, but will restore its strength while avoiding the damaging effects of commercial dyes.  In this article, we'll explain how to dye your hair with henna and where to find it.
What is henna?
Henna is the Arabic name for a bush, known as Lawsonia inermis, from which a natural dye with a reddish color is made.
Henna dye is made from the leaves, which are dried and pulverized.  This powder can be applied to one's hair to color it, but it can also be used as a dye to temporarily and naturally tattoo the skin.
Benefits for the Hair
Henna is a product of totally vegetable origin, without any additives, and offers the following benefits for our hair:
It doesn't discolor or fade
Leaves hair full of body and strength, making it a great alternative for those with fine or easily damaged hair.
Leaves hair shining and radiant
The dye lasts for approximately 3 months and will fade gradually, making the fading less noticeable.
Covers gray hairs
Henna leaves a reddish color, but can be combined with other plants to create a variety of colors.  Neutral henna contains no color and is used as a hair mask.
It can be used as often as desired.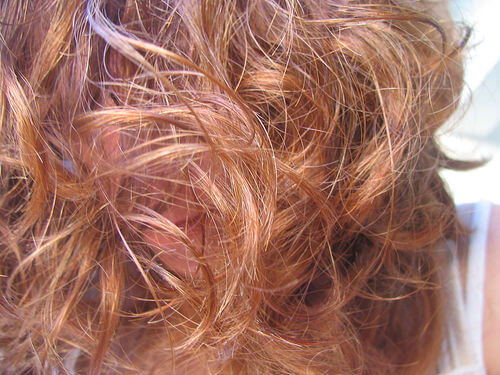 Dangers of Commercial Dyes
When we use henna, we're not only benefiting our hair by using natural products, we're also avoiding the damaging effects of commercial dyes that contain peroxide and ammonia, two chemical substances that damage the hair and can cause the following symptoms with extended use:
Scalp irritation
Imbalance of the hair's natural oils, leading to either greasy or dry hair.
Hair loss
Thin, brittle, damaged hair
How do I use it?
Always follow the instructions that come with the product.
Here are the general steps:
Mix the powdered henna with lemon juice to make a uniform paste.  Lemon juice helps the dye set better.
Leave in a plastic covered bowl for at least 8 hours.  You can prepare it the night before for use the following morning.
Wash your hair well, without using conditioner, and dry with a towel.
Divide the hair into sections and begin applying the paste from the roots, completely covering the hair.
Once covered, wrap the hair in plastic and cover with a towel.
Let sit for one hour, or the recommended amount of time indicated in your product's instructions.
Wash hair normally.
As we've said before, henna is also used to dye the skin; therefore, it's absolutely necessary to wear gloves while working with henna to avoid stains that will be difficult to remove later.
You can avoid getting the dye on your forehead by first applying a thin layer of petroleum jelly around the hairline.
Finally, be very careful with your clothing while working with henna, as it stains easily.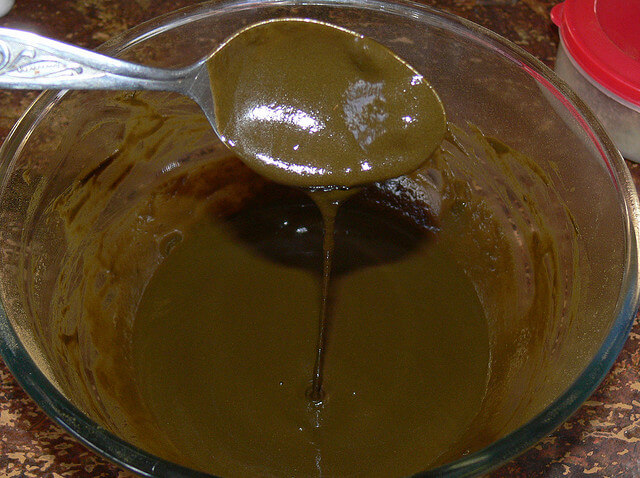 Where can I find it?
Henna can be found in herbalist shops, natural products stores, and in some stores that carry Arabic products.  It can also be purchased online.
You should choose a quality henna product that doesn't contain any chemical ingredients and is completely organic.  There are many products that list henna as one of their ingredients, but they aren't all natural. Take note if the product is pure henna powder, or merely contains henna as there is a big difference between the two.  In this article, we were referring to pure henna in powder form.
Images courtesy of Miss Pupik and Jade